Vegan Menu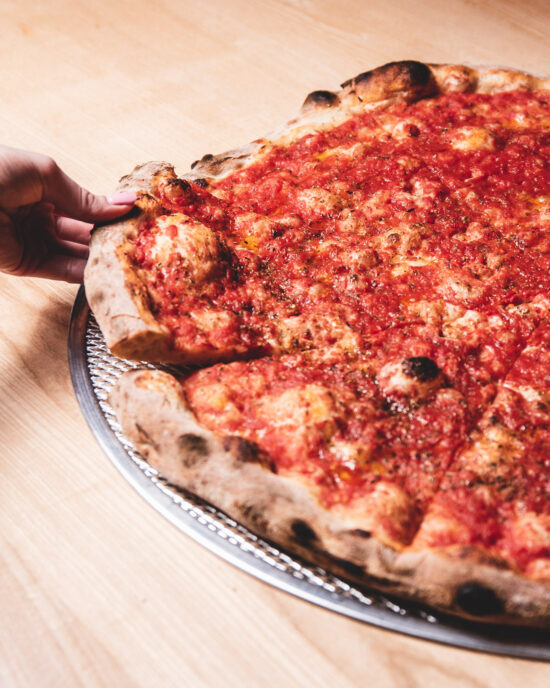 Nell's Pizza is currently residing in our kitchen, serving NYC inspired 22″ slices and 16 inch pies both for Click & Collect and for eating in – download our app to get involved, with plenty of vegan options.
DOWNLOAD ON APPLE STORE DOWNLOAD ON GOOGLE PLAY STORE
Nell's Pizza – Vegan Menu
MARINARA (ve) Good tomato, good oil, sliced garlic, good oregano. No cheese.
MARINARA PLUS (ve) Marinara base, finished with chopped black olives, breadcrumbs, basil oil, fresh basil.
VEGANIC (ve) Mushrooms, roast garlic cashew cream, chilli, forza win sauce, thyme.
VEGAN GREENS (ve) Roasted garlic cashew cream, vegan n'duja, seasonal greens, evoo, vegan parm

VEGAN DELUXE (ve) Marinara base, artichokes, mushrooms, red onion, garlic, 'vegan'duja'.
VGB Vegan Garlic Bread (ve) Roast garlic cashew cream, slice garlic, garlic oil, chives
See the full Nell's Pizza menu here.