Steve Hockett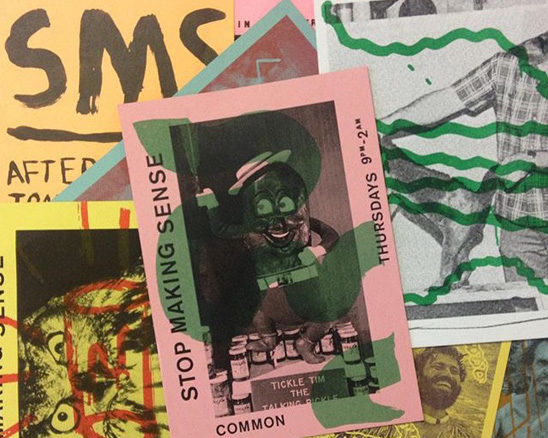 I wanna say our #1 designer, Steve Hockett, but I don't wanna throw shade on anybody else & we have so many faves SO imma just say…#1 guy, Steve Hockett, has been going through the closet Rob Bailey-style & digging out some risograph hits from the ages in celebration of MARC THE PRINTERS' 40th Birthday.
Marc printed all the beauts below. A good many of them for yours true, largely for the impeccable DJ outfit, Stop Making Sense. It's a right old larf down memory lane.
Bottom pic is the collaborative risograph poster between Steve & Rob Bailey for tonight's celebration of Marc at Font in Manchester. It's a beauty & it promises to be a vision tonight – first 40 people in get a signed risograph poster by the aforementioned duo.
Miley, what's good?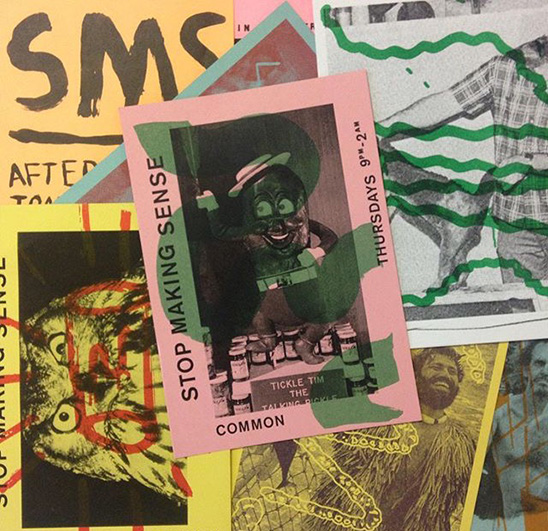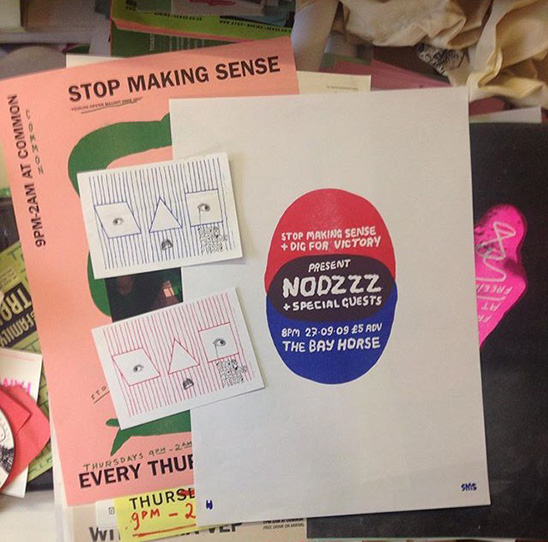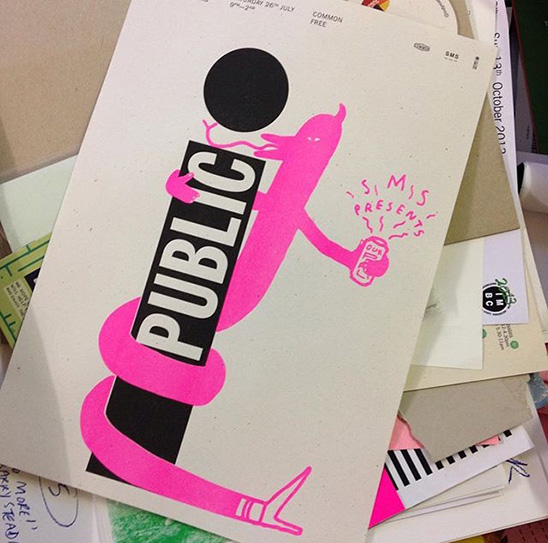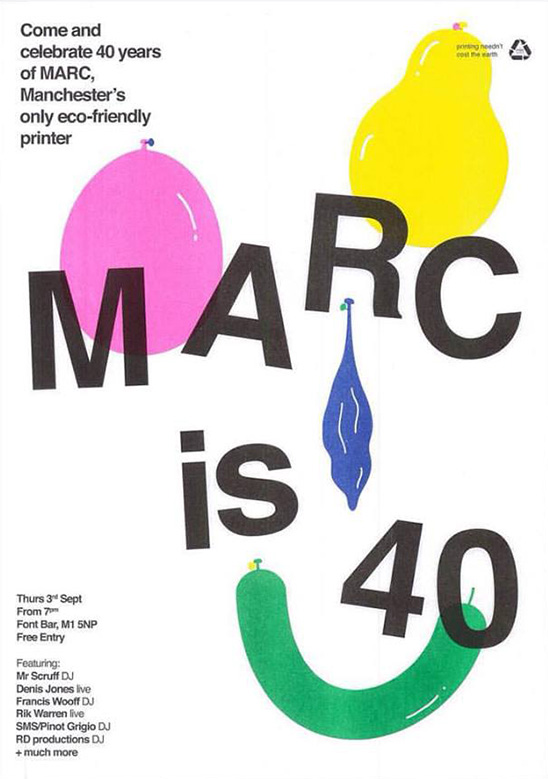 Posted in Nonsense