Happy Hour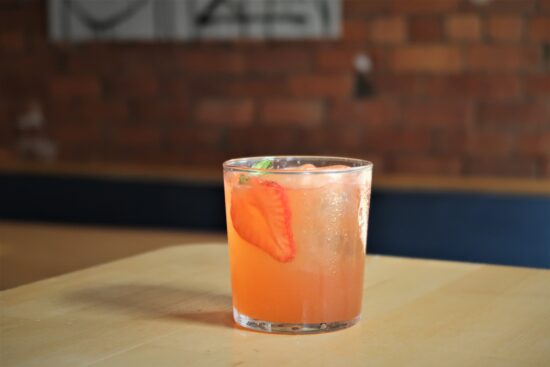 HAPPY HOUR IS BACK
4pm-7pm every day
£4 pints
£5 cocktails
2 for £6 shots
Happy Hour? I haven't heard that name in years… well, get used to hearing it, as it is back, with our best ever offer for late afternoon/early evening drinking. We've taken some of our favourites, as well as creating and entirely new cocktail menu, and dropped the prices for three glorious hours every day. Of course, we'll have Nell's Pizza available throughout too, which will go perfectly alongside…
£4 PINTS
Common Pale Ale
Common Lager
Kirkstall x Common – Quash Blood Orange Hefeweizen
£5 COCKTAILS
YACHT CLUB
Let's go sailing. Havana 3 Rum, Velvet Falernum, Lime, Gomme.
CHORLTON 75
Our answer to suburban fizz. Creme De Mure, Prosecco, Lime.
AFTERNOON DELIGHT
Sky rockets in flight. Krohn Lagrima white port, creme d'abricot, lemon, passionfruit, tonic.
ESPRESSO MAR-TIKI
A tiki tini. Havana Especial, Kahlua, coconut, pineapple, espresso.
PINK GIN MULE
The sweetest kick. Beefeater gin, Aperol, lime, gomme, Old Jamaica ginger beer.
2 for £6 SHOTS
Olmeca Blanco
Luxardo Sambuca
Jamesons Whiskey
Jagermeister
£15 BOTTLES OF WINE
House Red and House White
£20 BOTTLES OF PROSECCO
There's not much more to say about that one really. House Prosecco, by the bottle, £20.
One of everything please barkeep. We'll see you soon.
Posted in Nonsense