Halloween was last week m8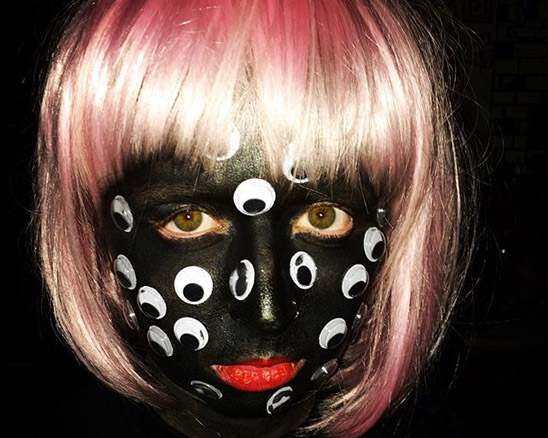 Hehehehehe our staff members are a right laugh. Look what they came dressed as on Halloween! They were ruddy working as well, can you imagine? Let's take a look at some of the highlights…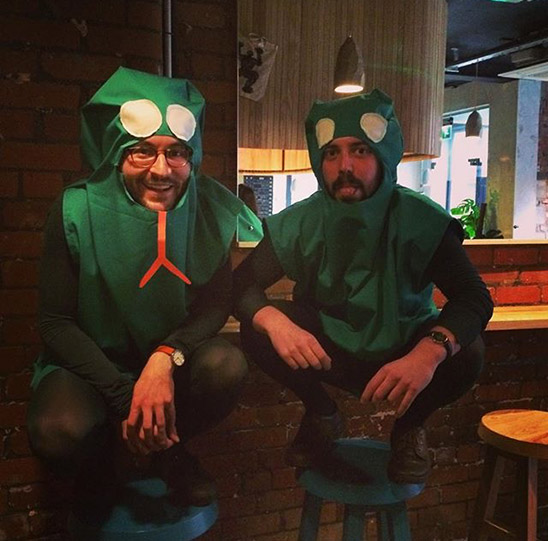 Will and John only scrubbed up as a couple of frog boys didn't they! Costumes made by our new exhibitors, Mike Redmond and Faye Coral Johnson. Hope you washed those tights, boys!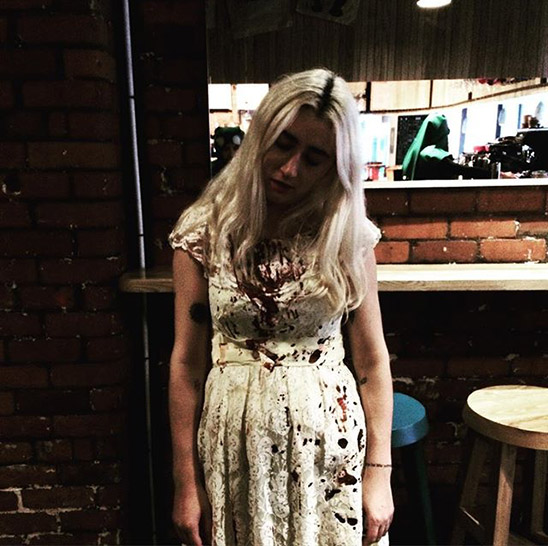 Here's Caty looking dead fabulous as a maimed prom go'er, nawww bless. I want one!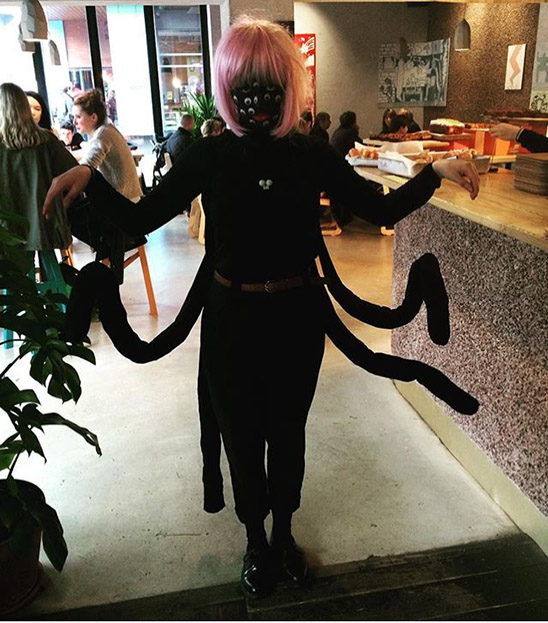 What's this? Did somebody order a spider Tash? Because that's what I'm seeing. Absolutely great effort and voted the nation's favourite on our Instagram, DANG TASH!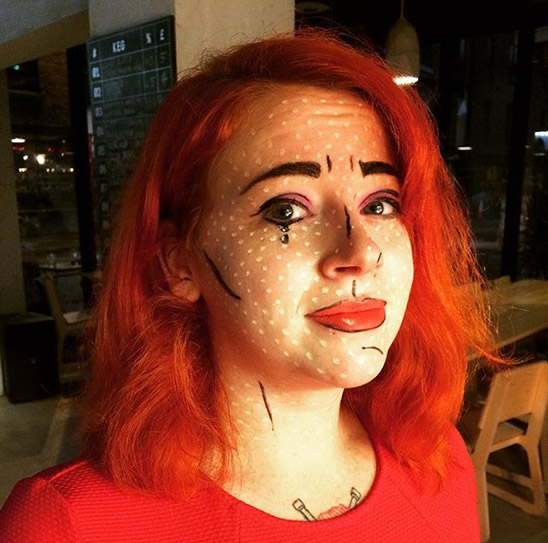 Sara came as a Roy Lichtenstein original. OH, JEFF…I LOVE YOU, TOO…BUT…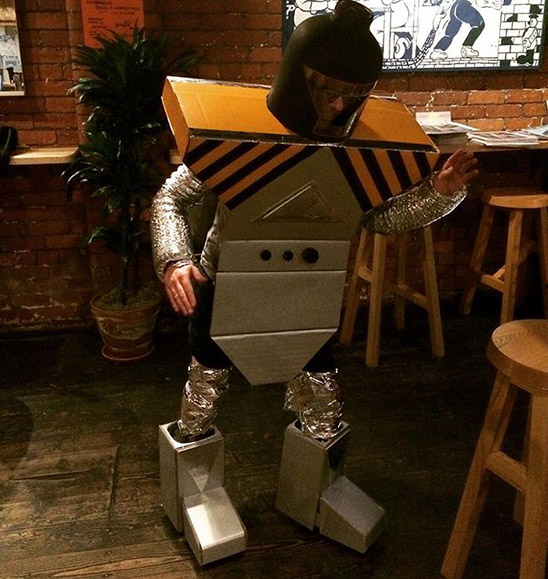 Alan scrambled your circuit boards appearing as the DALBOTRON-5000 for one night only. Vzzzz does not compute. What is love?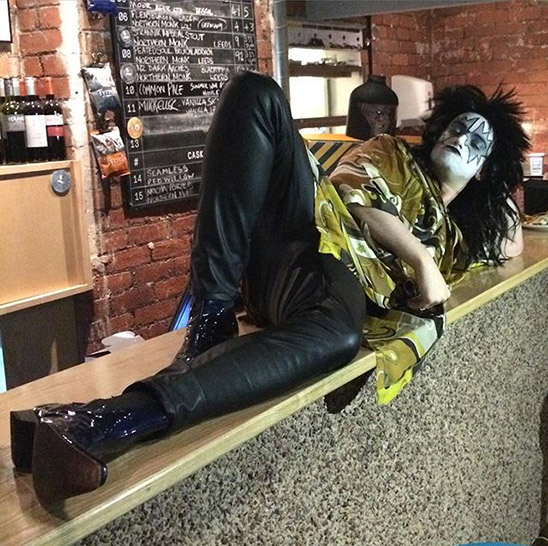 Peter product placed himself as some kind of rock god in the Kiss styling. He shook you (and your margaritas) all night long. Play a fast one, Pete!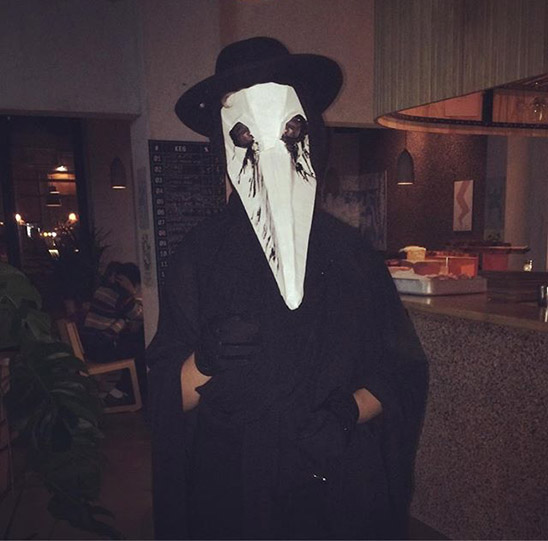 Erin came as a plague doctor. Is it me or did it just a little 17th Century around here? Classic scenes!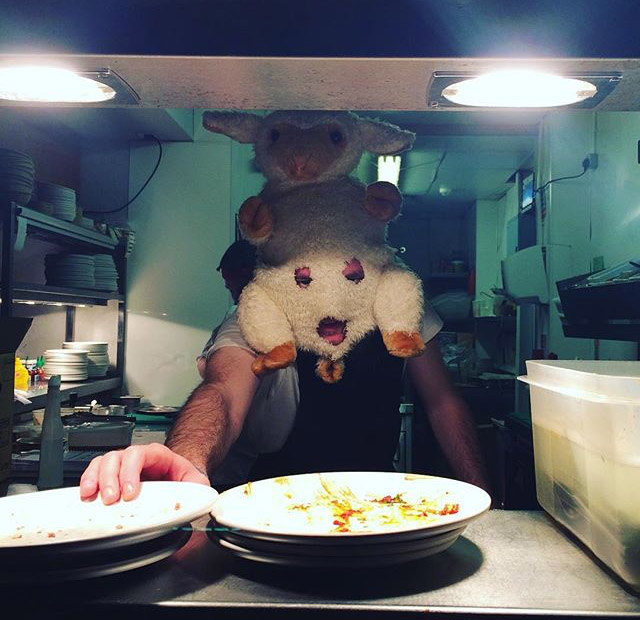 Something wicked this way comes. Oh, it's just our Niki with a sheep on his head. Classic Niki. He's always doing that.
See you next year, spooks!
Posted in Nonsense