Billy and Alex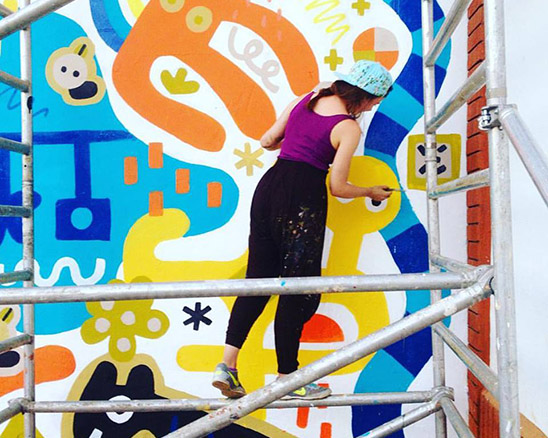 People often ask us, Common, who is your favourite modern day street artist? We don't skip a beat and we reply BILLY AND ALEX aka Alex Godwin. Duh. Why would we say anyone else? We'd be lying! Banksy can suck an egg, mate. He's a teabag!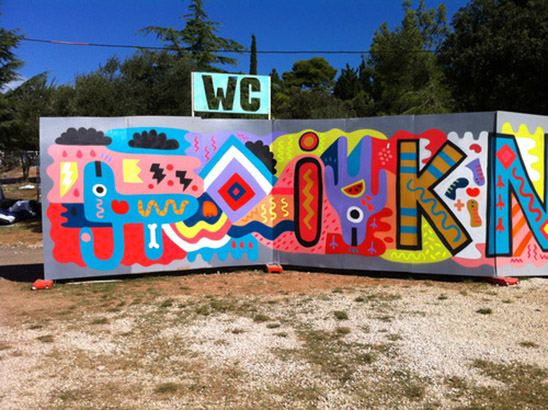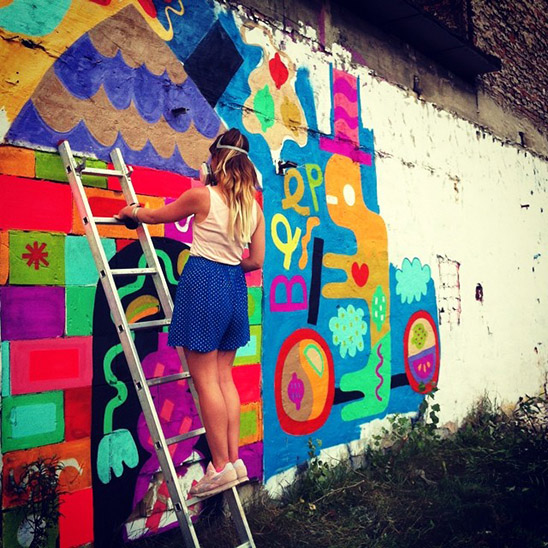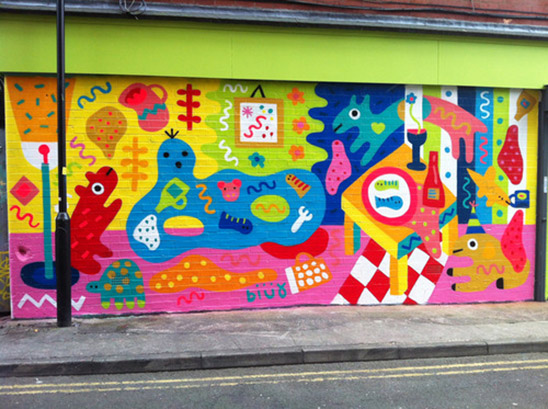 Alex has graced our walls with paint many a times. She even had an exhibition entitled "Too Much Vino" back in 2013, it was so good. Pic below and lots more HERE!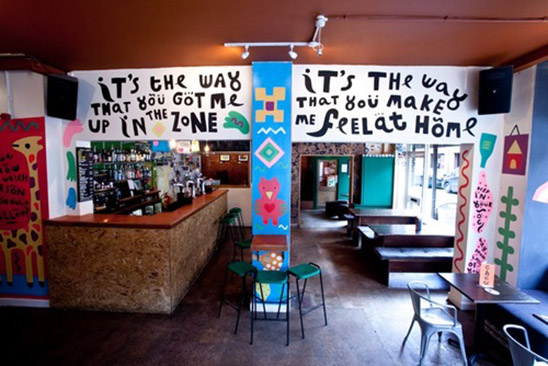 You can see one of her existing murals on our outside wall right now. Alex painted brother Beagle last year, look how nice it was: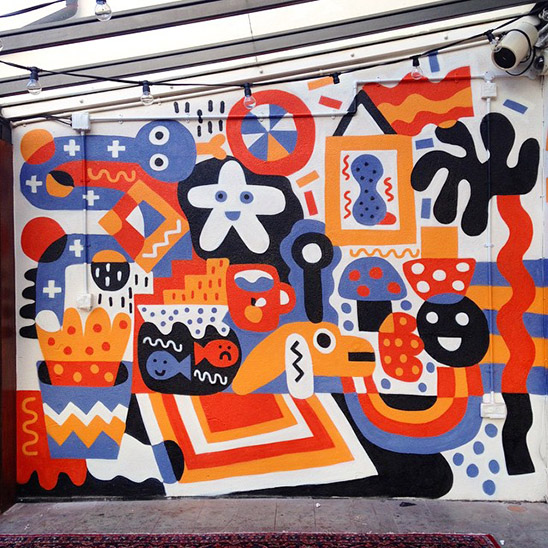 Alex lives in Berlin but is an international jet setting superstar and oft passes through Manchester. Next week is one of those blessed occasions so we simply had to have her back to give our exterior a fresh splash of colour.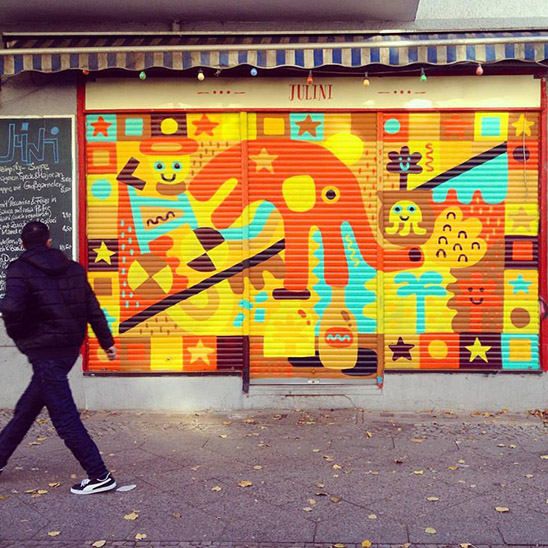 Fresh off the back of a working trip to Kenya, Billy and Alex's murals are looking better than ever and we can't wait to see what she comes up with. Alex joins us Tuesday 15th March with her cans of many colours. Be sure to check out MagneticNorth where Alex will also be exhibiting work when she's in town.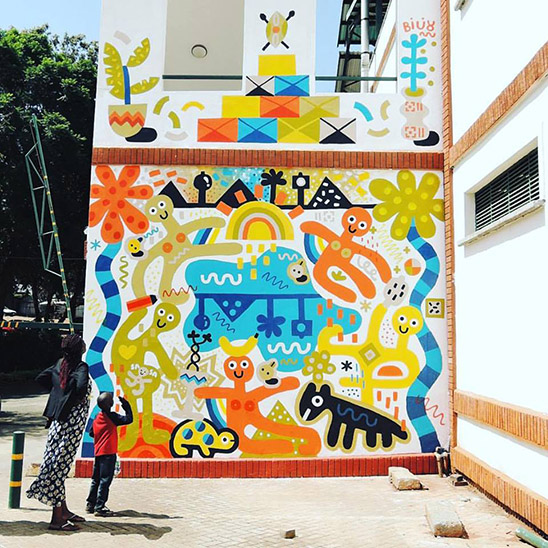 Keep up to date firsthand with Billy and Alex on twitter and instagram.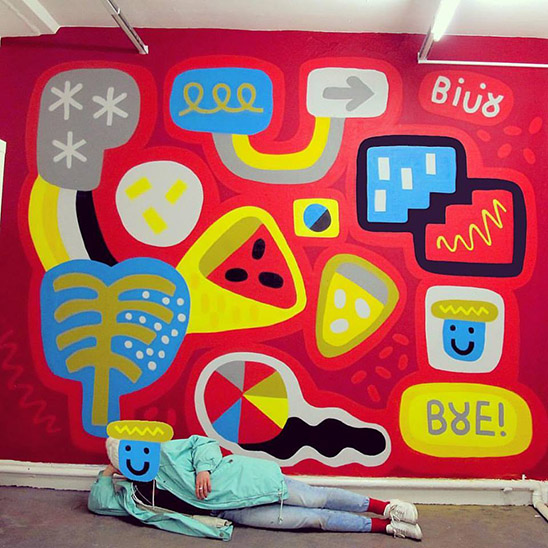 Psyched.
Posted in Nonsense