The Ballad of Donut Boy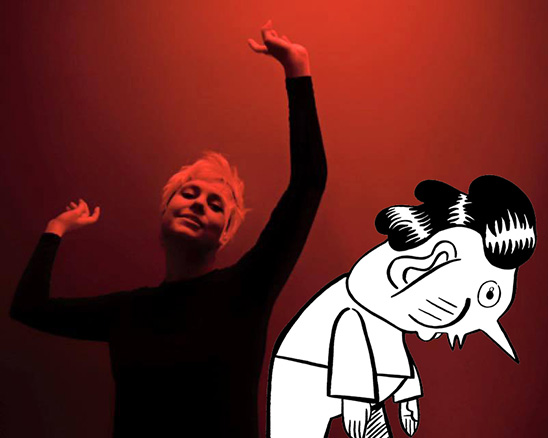 Hark! Happens you know that our current exhibition by David Bailey, DONUT BOY, is in fact the lyrics to an unsung song? Throughout the exhibition David is encouraging donut fanciers to record their own interpretation. See below for the lyric sheet for you to practice at home.
Joy of joys, we've had our first fully fledged Donut dalliance in the shape of DONUT BOY VOLUME 1 by Elin Rossiter of Elle Mary and The Bad Men fame. David Bailey said on hearing it, "it's my favourite song of all time". We hope you'll agree. LISTEN TO IT RIGHT ABOUT NOW…
Sing along at home why don't ya!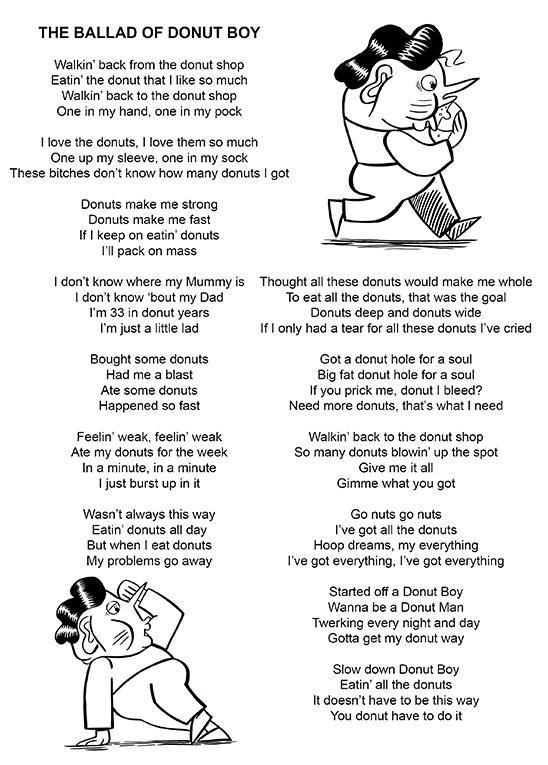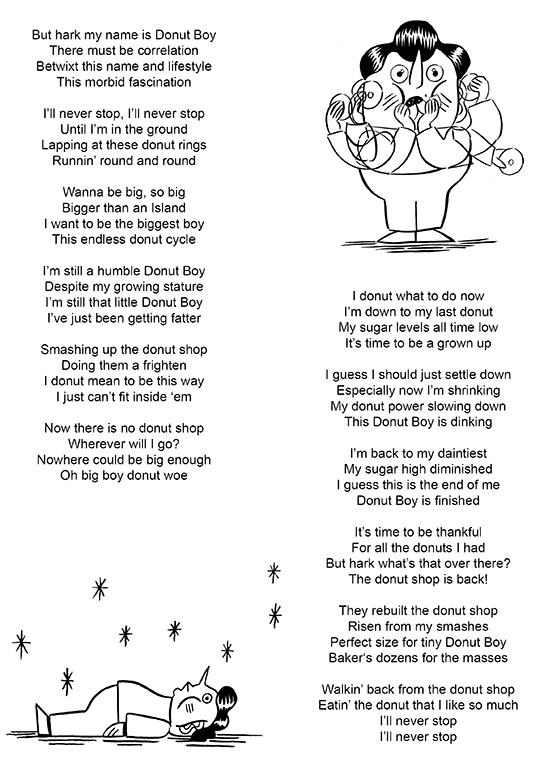 Posted in Nonsense