Street Cleaver x Common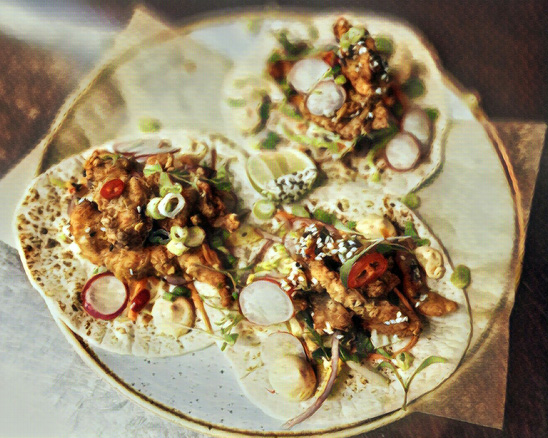 STREET CLEAVER KITCHEN TAKEOVER
Monday 10th July 2017 / from 5pm
Common / 39-41 Edge Street, Manchester M4 1HW
We are honoured to welcome York's STREET CLEAVER to Common for a one-night only kitchen takeover. Mark Hill of Street Cleaver dishes up fresh and exciting Asian inspired street food. Vegan options and meaty treats ahoy. You do not want to miss this feast.
This will be a rock up and partake affair so order off the menu below on the night as you please. Feast on the photographs until then, the food looks insane…
PICKLED JAPANESE MUSHROOM TACOS (vv) £6
Pickled portabello nuggets, deep fried in a spiced corn flour mix w/ vegan kimchi, soy, chilli pickle, cumber and leaks. All dished up in soft flour tortillas.
CRISPY VEGAN KIMCHI RICE PAPER ROLLS (vv) £6
House made vegan kimchi w/ glass noodles, soy and chilli pickle, basil. Wrapped, rolled and deep fried until crispy served w/ Thai peanut salad.
SMOKED TOFU AND BLOWTORCHED PEANUT DRESSING (vv) £6
Tea smoked tofu blowtorched in a rich and spicy peanut dressing w/ green slaw, cucumber pickle, chilli dressing.
JAPANESE CHICKEN £6
Blackened Japanese chicken thighs w/ cucumber pickle, crispy leeks, soy and chilli dipping pot, chocolate mint
YAM-PLA-DUK-FU £6
Fluffy fried cod flakes w/ soy and chilli dipping pot, green slaw, cucumber pickle, rice paper crisps, Thai basil.
Yorkshire Food Guide on Street Cleaver:
"Founded by Mark Hill, a self-confessed obsessive, compulsive pickler and true foodie, his mouth-watering Asian inspired street food is some of the best we've tried. Progressive street cuisine that changes with the seasons and the trends. Mark said "at Street Cleaver food is life, it's all I'm good at and all I'll ever be good at. I enjoy creating intense flavours with Nordic, Asian and Indian influences. I enjoy testing trends and putting my own Street Cleaver twist on it". Examples of this include his vegan kimchi and unreal bao bun donuts with rose water syrup, absolute heaven!"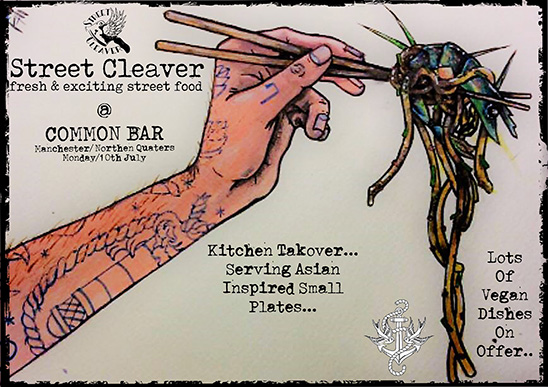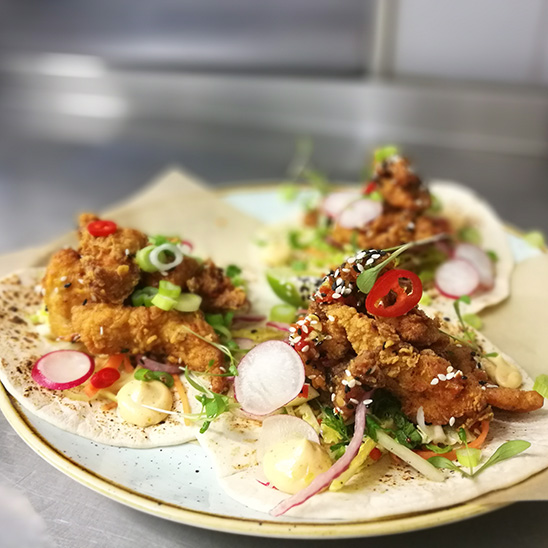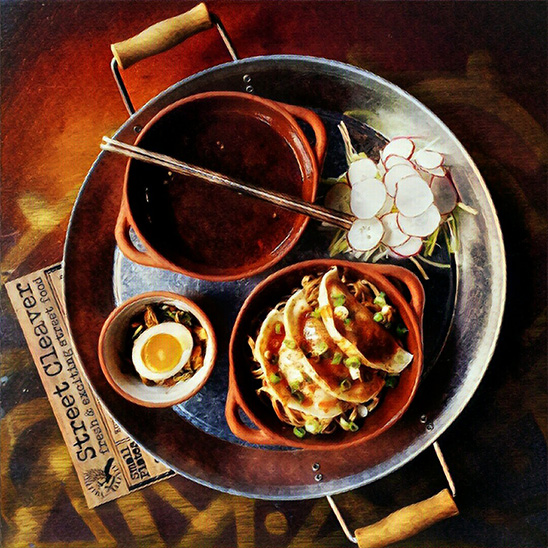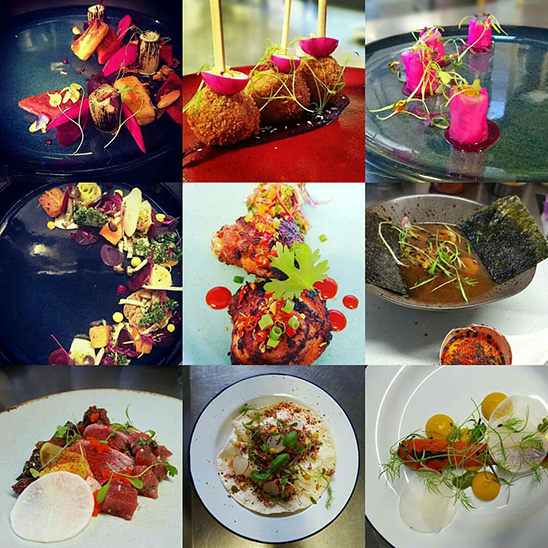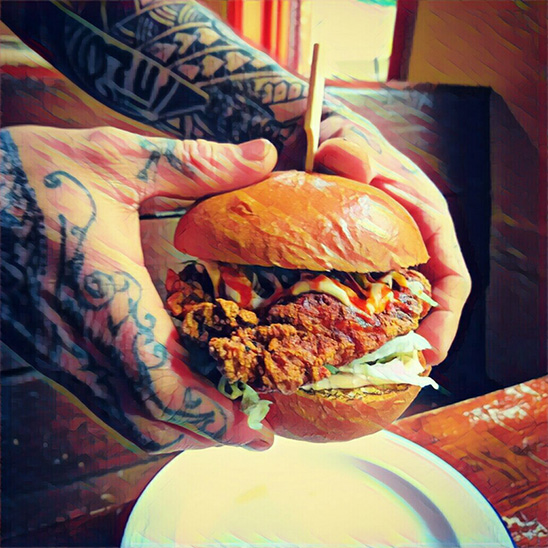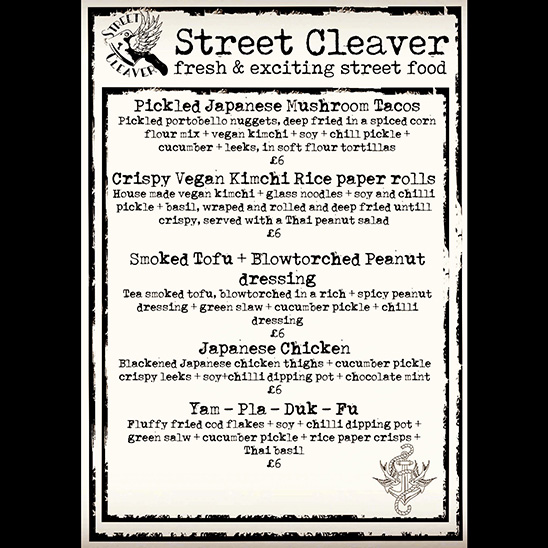 Posted in Food