Nell's now on Deliveroo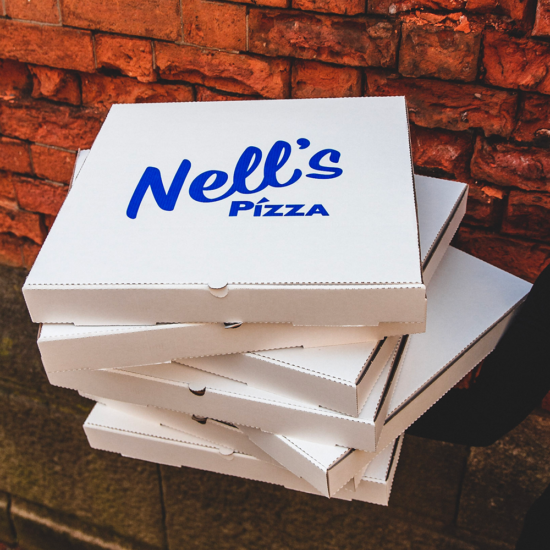 Please note – Deliveroo may be unavailable at peak times due to demand in-house. If our page is showing that ordering is unavailable, use the Common & Co app to order click & collect.
NYC inspired pizzas, straight from our kitchen to your door. Nell's Pizza is now available on Deliveroo, with our 14″ pies now available to order each and every day that our oven is cooking.
Our sister sites Port Street Beer House and The Pilcrow are both accepting deliveries too – meaning you don't need to be having a drink at Common to have a few slices of Original Cheese, Marinara Plus, Original Sausage Material, or whatever other pie you want.
Order Nell's on Deliveroo here.
Common is still open as usual, with pizza available to eat-in, or to click & collect through the Common & Co app.
Posted in Food