Meal Deal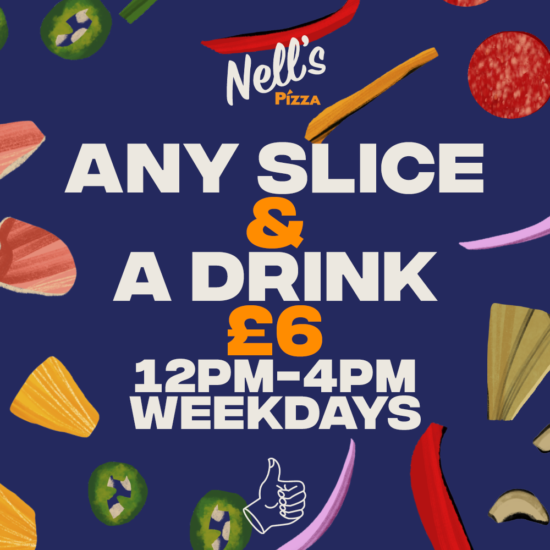 💥 Lunchtimes are back, baby, and they're good again. Awoooooo. 💥
That's right, we've brought back the meal deal, if you can believe such a thing. Any 22" slice of Nell's Pizza and a drink for £6, the stuff dreams are made of, imagine the possibilities. Upside Down Marg & a Lager. Hawaiian & a Pale. Veganic & a Coke. Greens & a Lemonade. Do You 'Roni Honey & a Quash. The list is… not endless, but not far off, okay?
So that's…
– Anything from the @nellspizza daily slice menu
+++
– 2/3rds of Common Pale, Common Lager, orCommon x @kirkstallbrewery Quash (or a pint of Coke, Diet Coke, or Lemonade)
for £6
Available 12pm-4pm weekdays.
Bonza.
Posted in Food