BOGOF BURGERS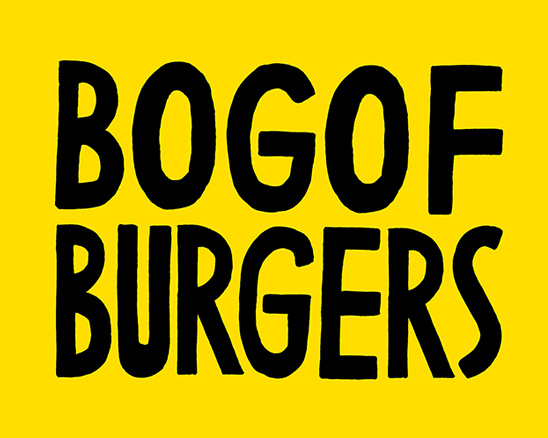 Hey members, hey hey members!
What's better than burgers? BOGOF BURGERS that's what! Every Tuesday at Common we are fully embracing the deal dragon and offering you, the Super Special Member, a free burger when you buy one. I said you buy one you get one free.
This deal is fully attainable if you are not yet a member, just sign up for free HERE GIVE ME FREE BURGER and receive instant burger shaped gratification. If anyone earned it, you did.
Would pair well with 10% off beer which is coincidentally what your membership card also entitles you to. How fitting!
Burger it up. BOGOF BURGERS every Tuesday. Burger service runs from 12pm-9.30pm. Get into it!
* Buy one burger, get the cheapest one free. Terms and conditions apply. Not to be used in conjunction with any other offer. Fries are an additional £2.50 a piece.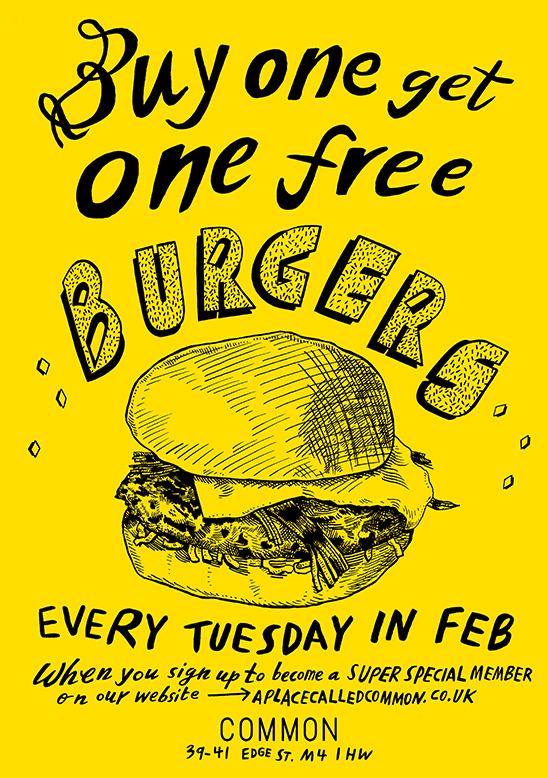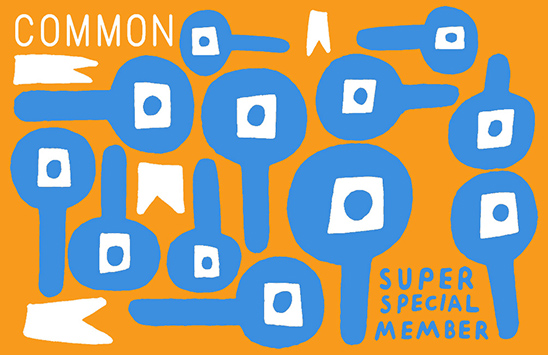 Posted in Food