33.3333% OFF FOOD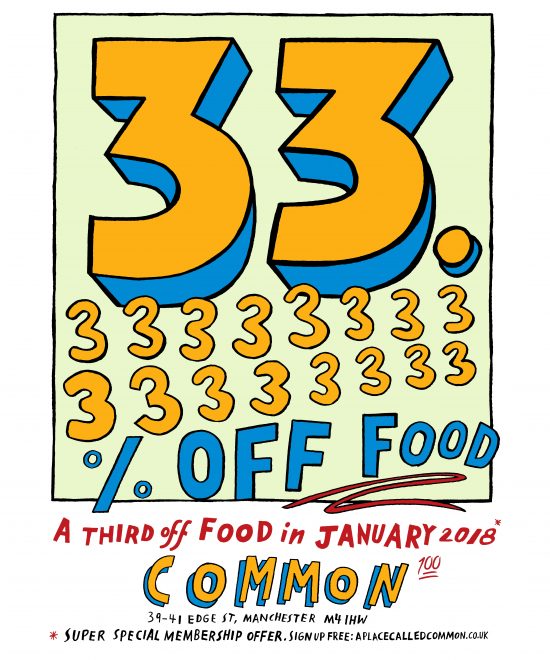 33.333333333333333333% OFF FOOD IN JANUARY 2018
Starting January 2nd 2018, you dear reader can get a THIRD OFF your food at Common. Any time of day, no need to book ahead, weekends and everything.
All you need to do to gain access is to be in possession of a Common super special membership card. Not got one? Easy. Get one free HERE.
A THIRD OFF FOOD! CRAY-CRAY!
Terms and conditions apply. Not to be used in conjunction with any other food offers. Discount applies to full price food menu items only.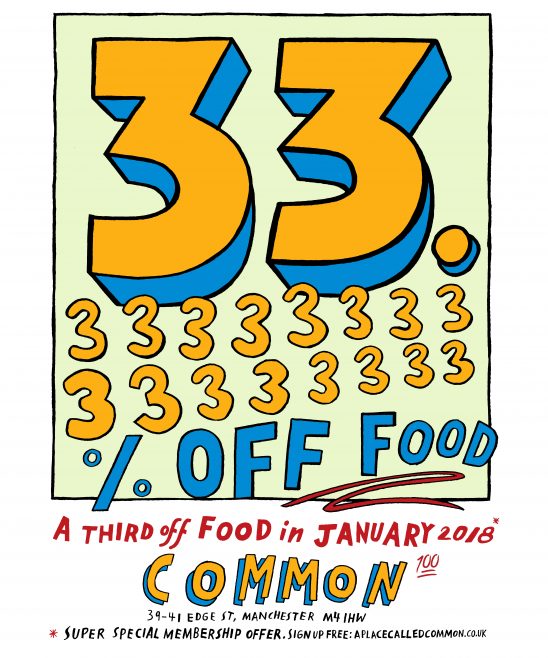 Posted in Food