Off Cups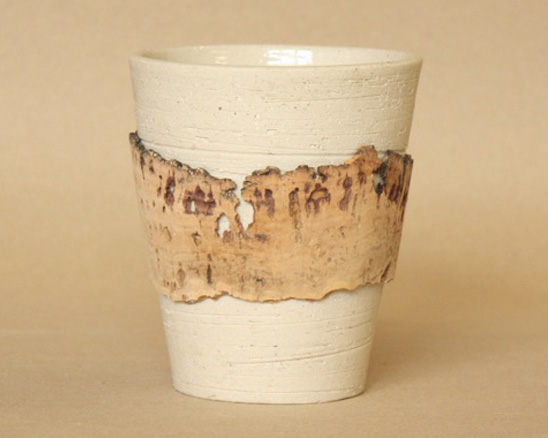 Ain't been a day gone by that I haven't looked up our bevy of clay lampshades and thanked my lucky stars, lost myself in the contours, light so fragment. Nor a day gone to dust that I haven't poured a pint by pulling on our chiselled clay pump handles. This is the life, my boy. If you could touch them you'd note how smooth, how bevelled the edges, how flat the face. But don't touch *slaps wrist* NAUGHTY BOY. This is a gallery. The exhibition 'Plastic & Leather'. If you were to place your hands on these handles you'd surely be behind the bar and that's a no-no zone for Joe Public. Likewise, we'd encourage the getting to know our lampshades first hand (literally) but that'd mean you were stood a-top table or one-part of a human pyramid and that's a health and safety issue. And don't you dare tamper with our coffee tamper SO HELP ME GOD.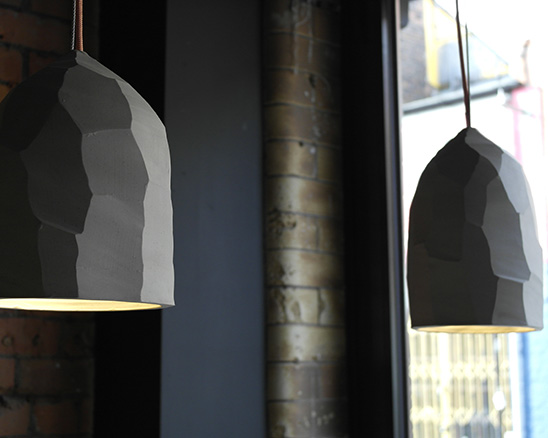 If only there was someway that you could legitimately hold a piece of Joe Hartley in your palm, if only. If only there was some piece of takeaway clay that shared bloodline with the chiselled lanterns that hang above our very heads.
Joe has only gone and found a way. Anticipating the nation's tactile longing, Joe Hartley has produced a v ltd run of 'Off Cups', cork wrapped clay cups that you ~ the lustful admirer ~ can takeaway and fill, or place upon plinth, or just hold in your hand forever and drift off to the calm cool feel of clay forevermore.
Here's some words from the big man,
"Off Cups now available in Common. A response by Joe Hartley to accompany his current show Plastic & Leather. The aggregate rich cups make use of the bi-product from the making of the lampshades hanging in the bar.
"But won't they get hot without a handle" I hear you say, No. I went to Spain and gathered the finest cork on the planet, picked it from a tree on the side of a mountain in the Sierra Nevada and wrapped it round the cup just so you didn't burn your fingers.
They will be offered as an alternative to a regular take away cup when you buy a coffee to take 'off' with. Or you could just buy one, They are priced at £28."
Joe Hartley
Available now at Common. Edition of 8. And when we say edition, each is individual by nature of the craft so it's more like edition of 1 x 8.
£28 each.
www.makers-dozen.com
www.josephhartley.co.uk
*photos below by Zuza Grubecka during the making of the Plastic & Leather exhibition.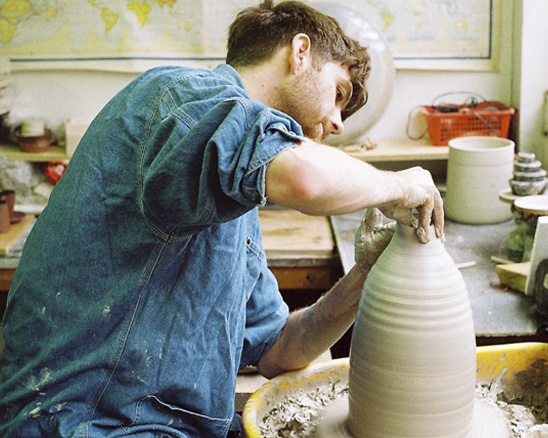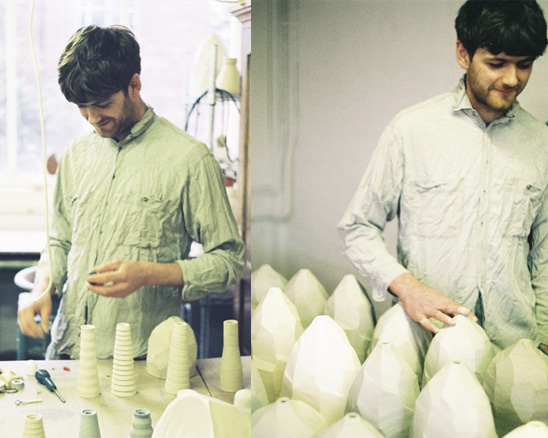 Posted in Exhibitions