Lucy Sherston exhibition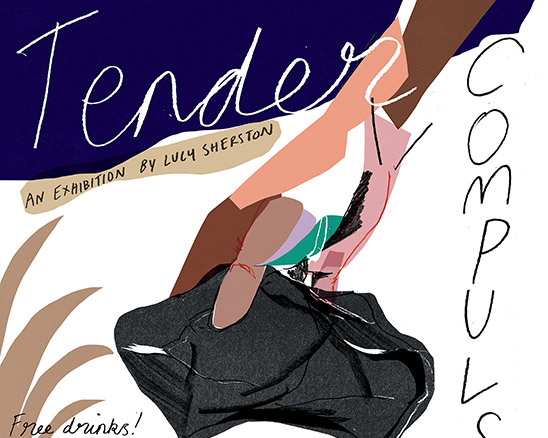 TENDER COMPULSIONS
an exhibition by Lucy Sherston
Opening Thursday 23rd March 2017 / 6-9pm / free entry
We are ecstatic to welcome Brighton illustrator, Lucy Sherston, to Common for an exhibition of new work. Form-chaser and figurative fun-maker, Lucy, has daubed us a good many posters over the last latelies and always brings a celebratory approach to her designs. Lucy is just a really good draw-er with a fun, free, and loose (yet eagle) eye for composition and always shows a great use of colour, texture, and line. Very much a hands on illustrator, Lucy has a great recent history of large scale work in the mural and hand-painted cutout realm. Her work is filled with humour and an ease of process that comes from being a total chill skill wizard. Lucy is one of our favourite illustrators of recent times and we are v excited to welcome her to Common for Tender Compulsions.
Here's what Lucy Sherston says regarding Tender Compulsions,
"Experimenting with different materials and tactile processes, an exhibition with a soft centre. Producing work with the space in mind, I wanted the theme to reflect the communal environment of Common, a space to gather and connect. The exhibition will include prints, textiles and wooden pieces, using soft colours and tactile processes. It's about the moments in our daily lives that take us off course or stop us in our routines and compel us to approach life differently. It's about a delicate force that compels us to act. Whether the uncontrollable desire between a dog and a sausage or the need to help an insect that's fallen on it's back. An unspoken universal language of kindness."
Come join us on the evening for the official unveil of Tender Compulsions with Lucy Sherston. Free halves of Brighton Bier's Freshman IPA and DJ party from Stop Making Sense (SMS) will be provided on the evening. Get down to early to indulge!
Learn more: www.lucysherston.com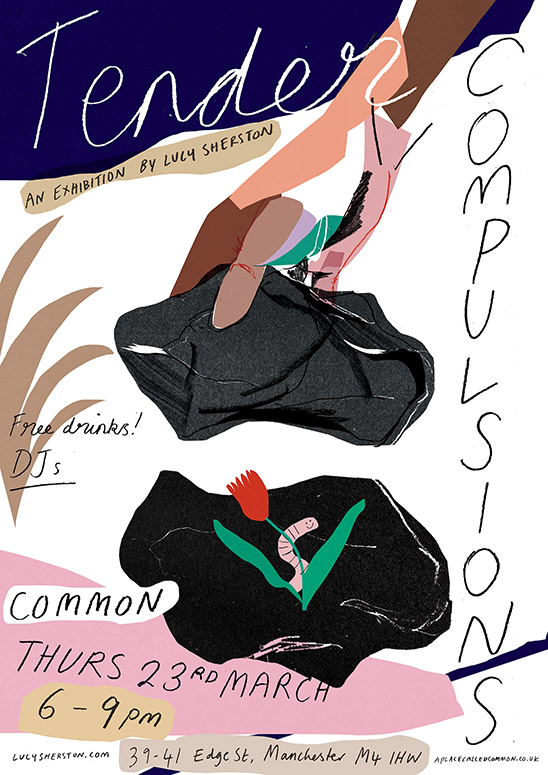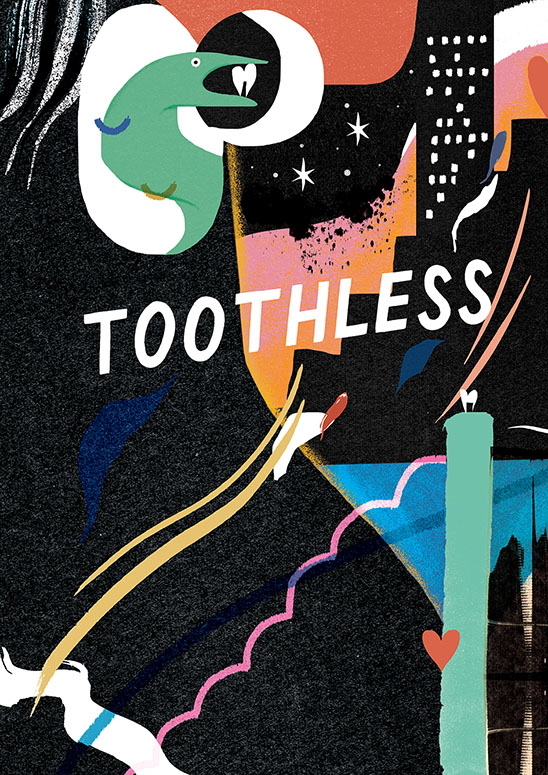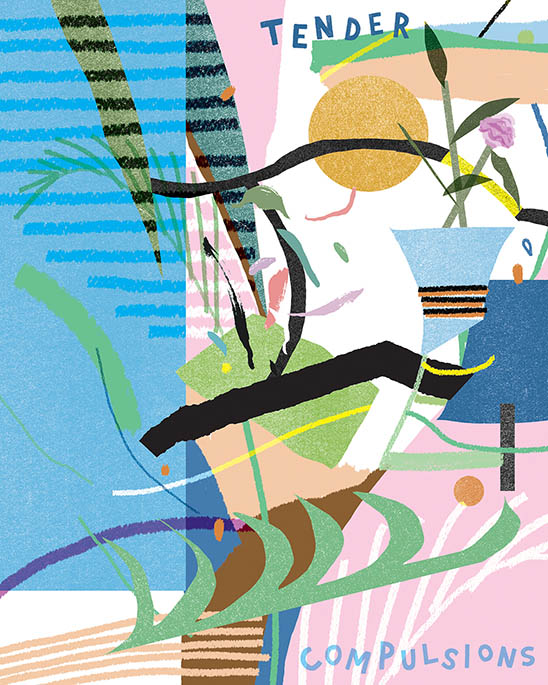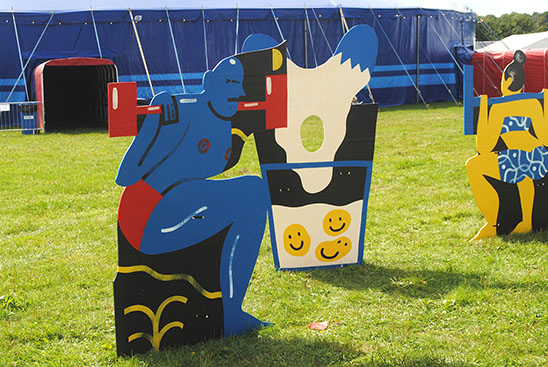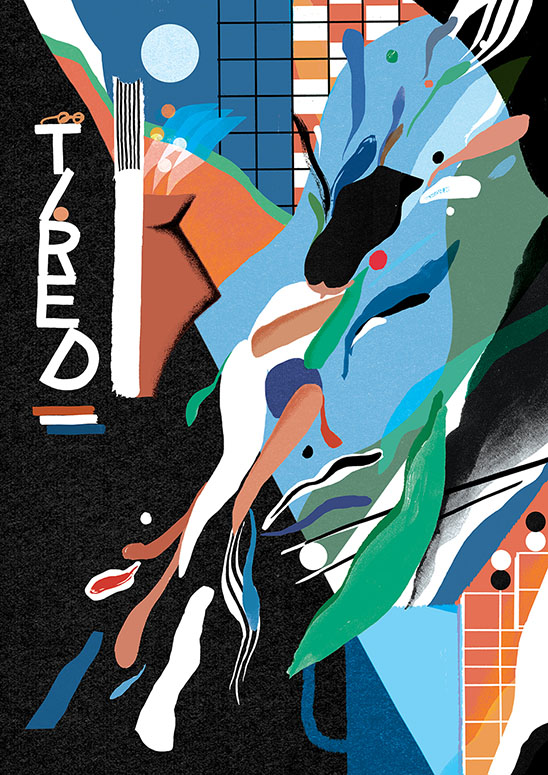 Posted in Exhibitions