Donut Boy prints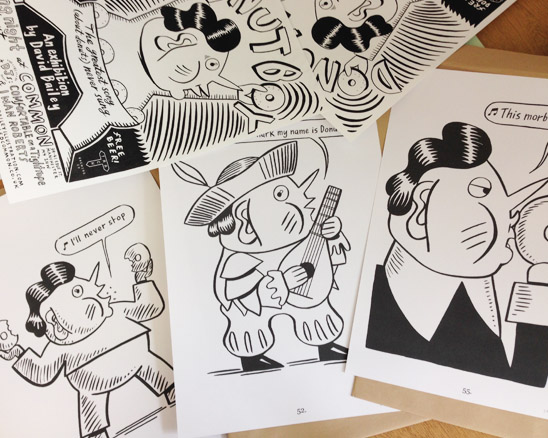 ATTN: art/doughnut/doughnut art fans. You been enjoying our new exhibition, DONUT BOY, by David Bailey? Well, good news if you get sad every time you don't look at it – we are now offering up signed A3 prints of all the pieces in the exhibition. Take home a piece of D-Boy today for £10 a print!
For the original ink art fans among you, David Bailey is also offering up the Donut Boy original A3 artwork for £20 a pop. These are v limited, as in only ONE of each (given that they are the drawn originals, natch) and not all numbers are available because some have been tarnished by coffee staining and doughnut grease marks…unless you're into that kind of thing. In which case, we can talk!
Note the number(s) of print(s) or original(s) you're interested in and talk to david@aplacecalledcommon.co.uk ~ all orders come with a free Donut Boy exhibition poster while stocks last. Prints will be left for collection at Common or we can also accommodate delivery.
Here's some fun pics we've taken from people enjoying Donut Boy on instagram and twitsy…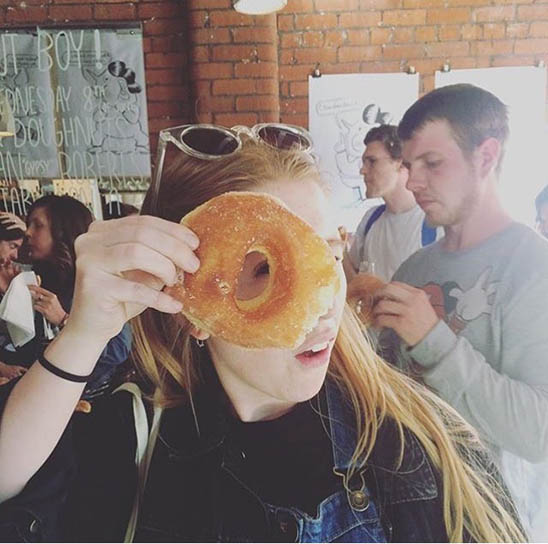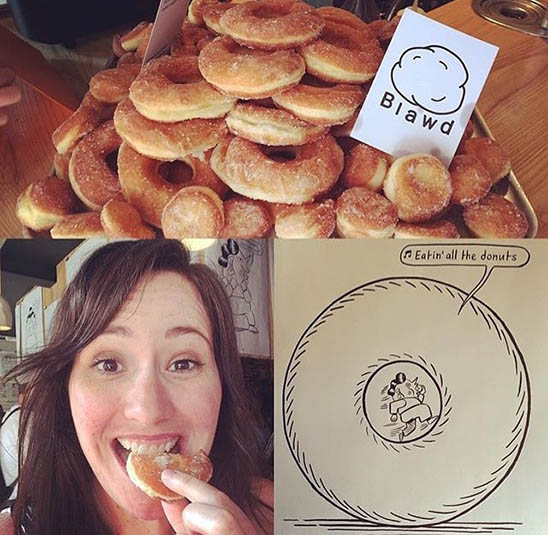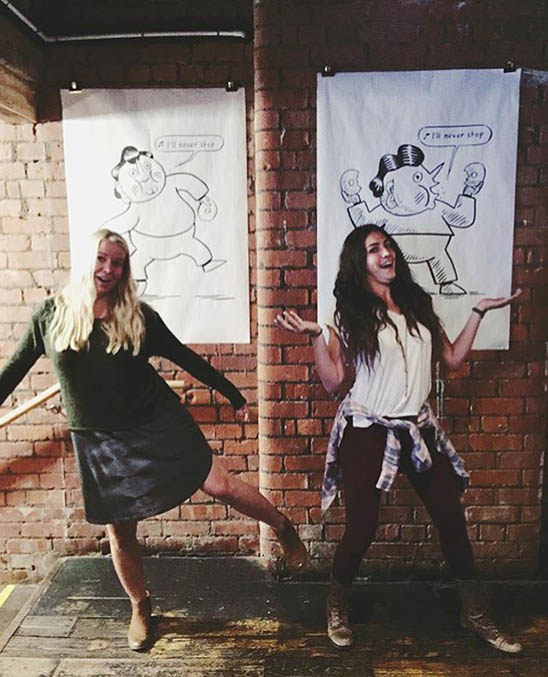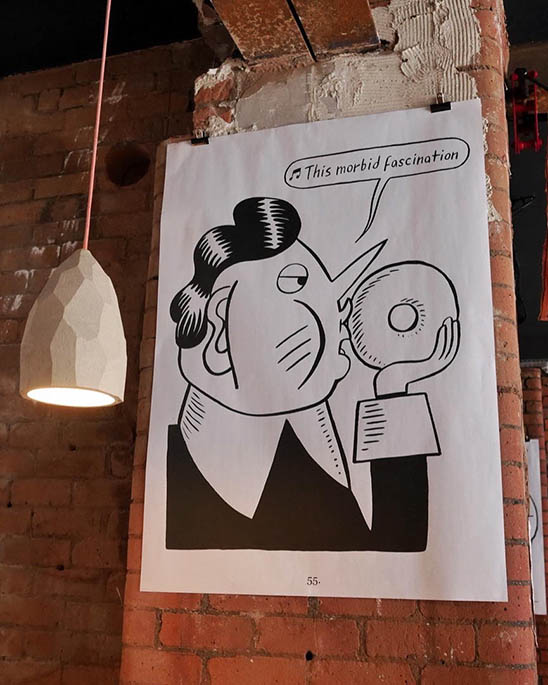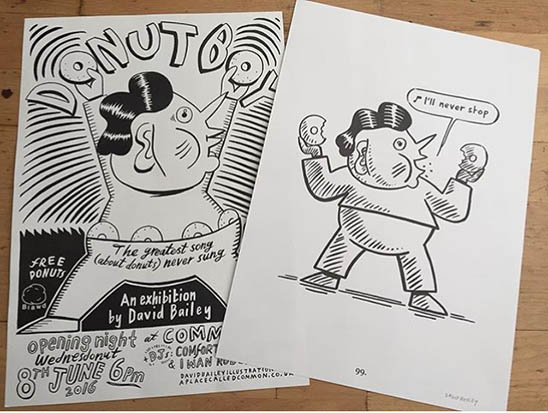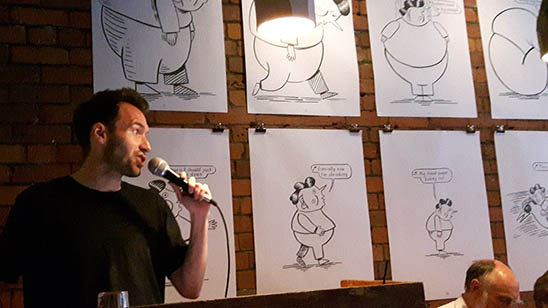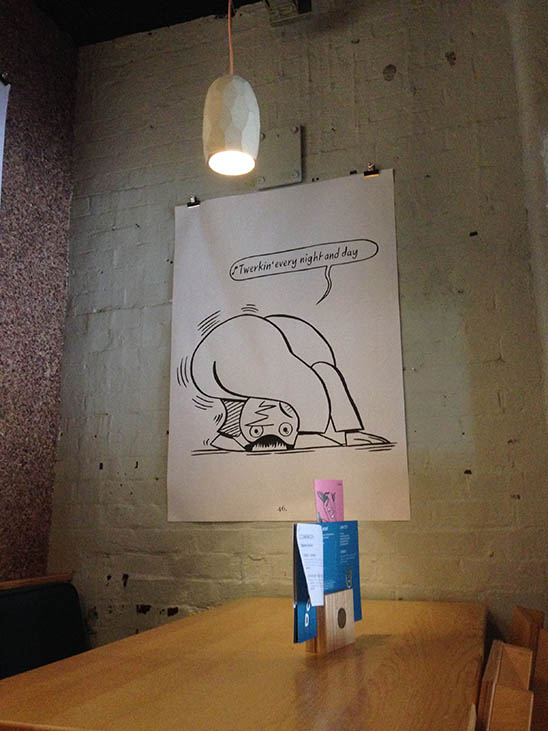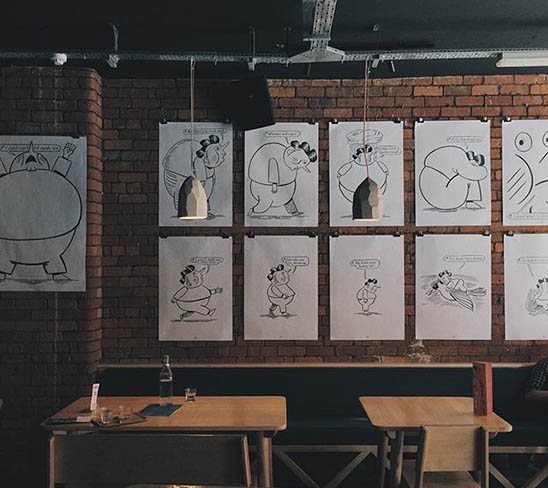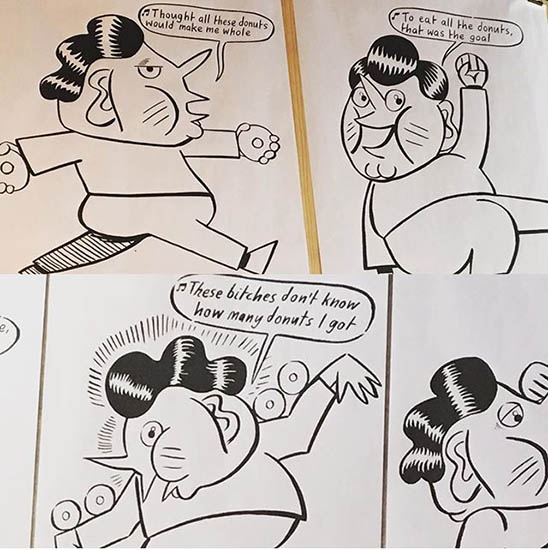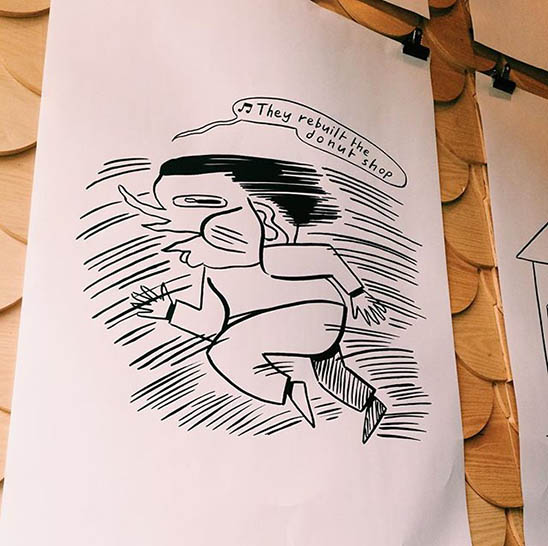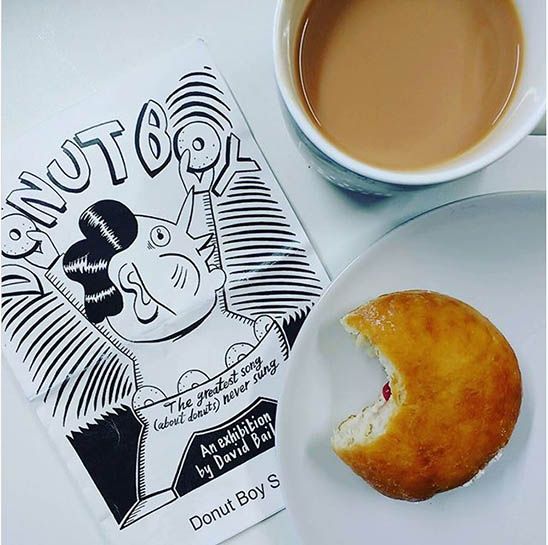 Posted in Exhibitions