Donut Boy 08/06/16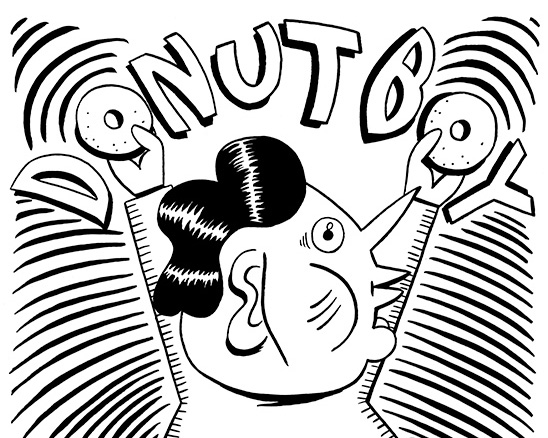 DONUT BOY
An exhibition by David Bailey
Opening Wednesday 8th June 2016 / 6pm – late
Got a donut hole for a soul
Big fat donut hole for a soul
If you prick me donut I bleed?
Need more donuts, that's what I need
Donut Boy is an exhibition of new work by illustrator David Bailey about a boy who likes donuts…just a lal too much. Said boy's name? Why Donut Boy of course!
It's a song, of sorts, self-penned by David Bailey told in 96 or so drawings, each with a lyric, that follow Donut Boy through his donut day. There'll be twists, there'll be turns, there'll be donuts. Donut Boy will be happy, he'll be sad, he'll be big, he'll be small. His love for donuts will never wane…or will it?
The exhibition will take the form of large format black and white prints of Bailey's illustrated inked originals.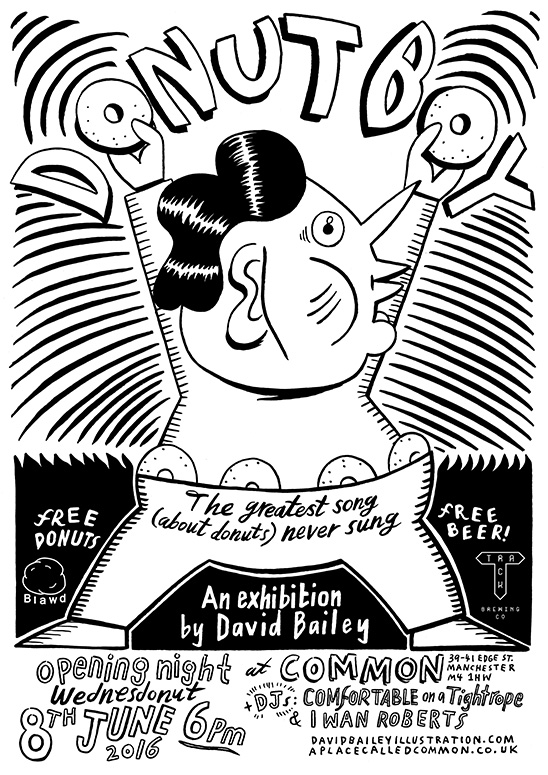 ***
Join us on the star spangled opening night Wednesdonut 8th June 6-9pm where we will have free beer kindly provided by the amazing TRACK BREWING CO.
The legend of FREE DONUTS will be provided by the segsational BLAWD ~ who, in celebration of Donut Boy, are baking up ring donuts (Donut Boy's fave) for the very first time! Get down early for v limited FREE DONUT HOLES also.
Records will be played on the night by the joyous COMFORTABLE ON A TIGHTROPE and fallen angel IWAN ROBERTS.
***
David Bailey is an illustrator living in Manchester who has been doing the do for the past 100 years, or thereabouts. You might have caught David's last exhibition, Flesh & Bone, at Common way back in the heady days of 2011. David Bailey, in his own words, makes comics occasionally, gig posters and record covers pretty regularly, editorial illustration infrequently, and exhibitions rarely. Bailey is a pen and ink man largely preferring the classic monotones of black and white to the new age vibrancy of colour. He knows that you spell donuts "doughnuts" but prefers to spell it the other way.
See specifics here – www.davidbaileyillustration.com
Donut Boy will run from 8th June 2016.
See what Manchester Evening News, The Skinny, Manchester Wire, and Fred Aldous are saying about Donut Boy.
Here's some piccies by David Bailey..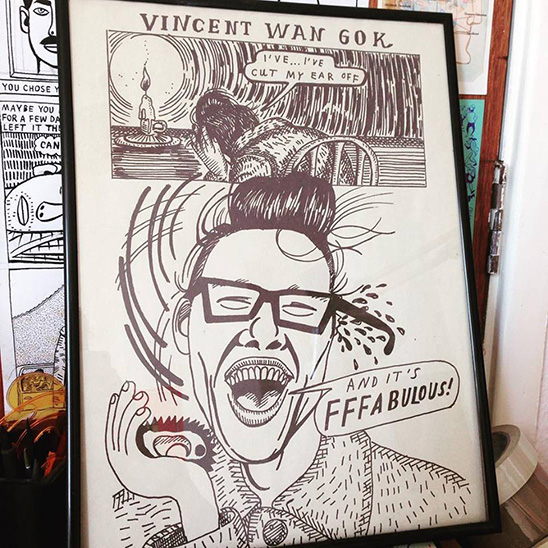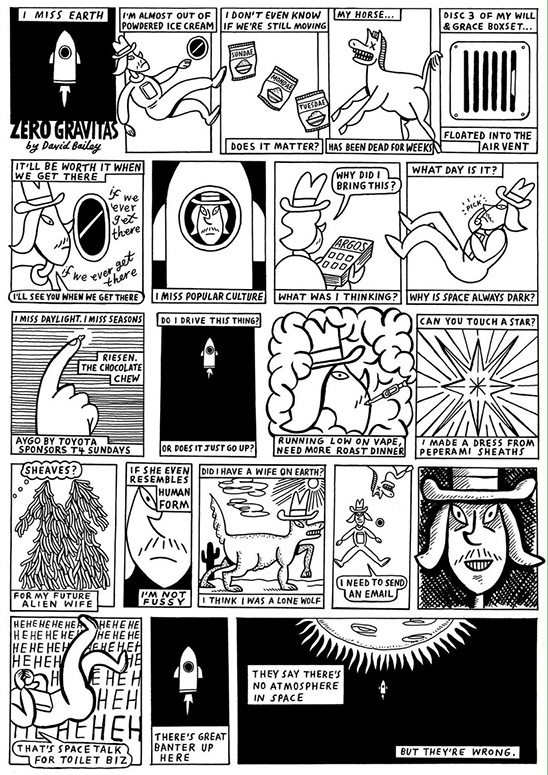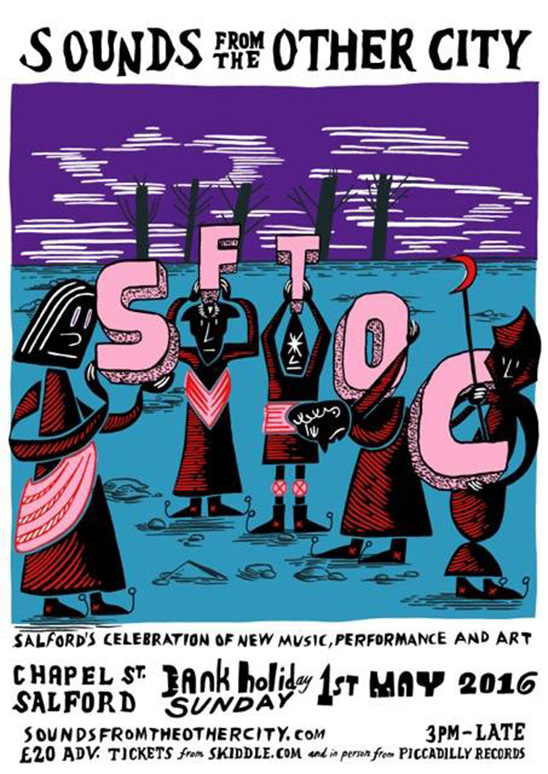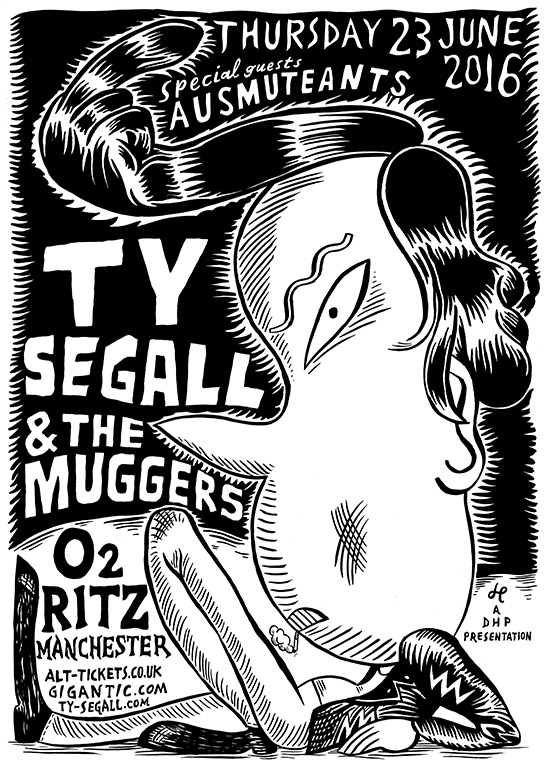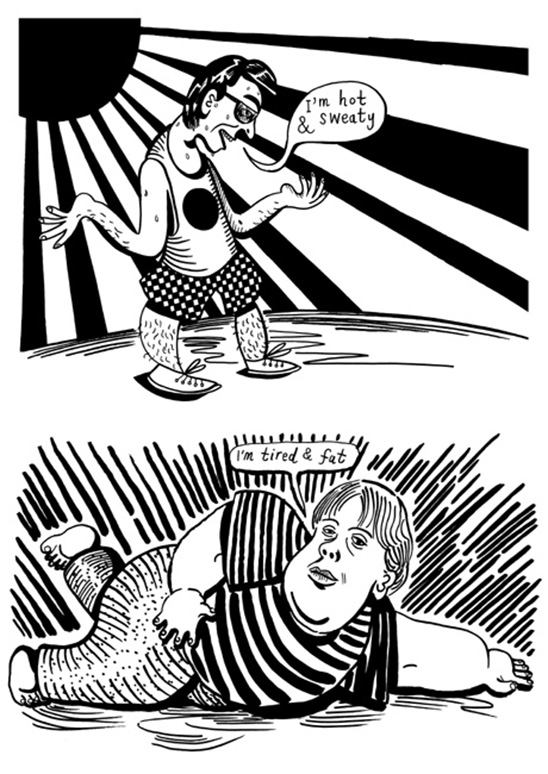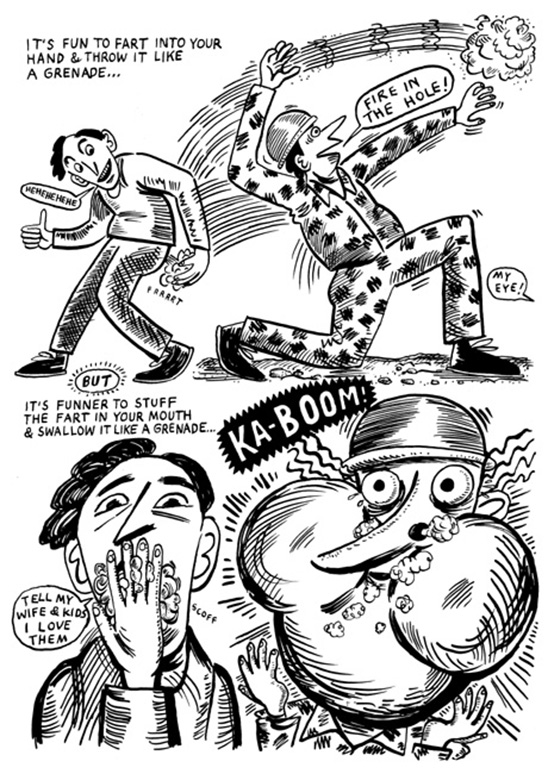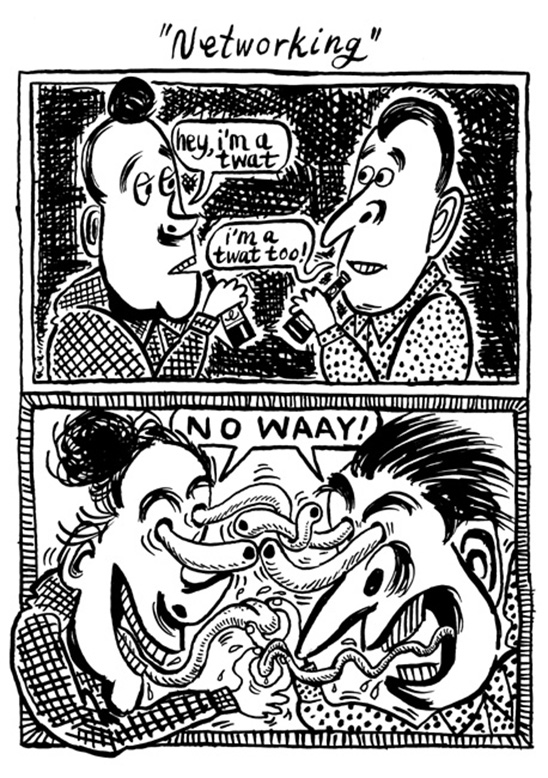 Posted in Exhibitions