A Woman And A Rodent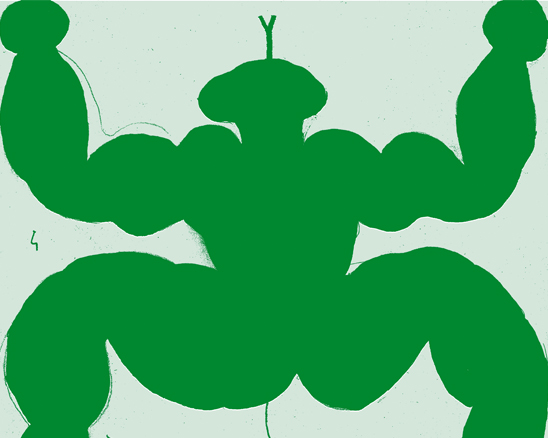 FROG'S SHADOW REACHES THE ROCK BEFORE THE FROG
by A Woman And A Rodent
Common is pleased as punch to announce an exhibition of new work by dynamic duo, A WOMAN AND A RODENT, AKA illustrators Faye Coral Johnson & Mike Redmond. Drawing luminaries, AWAAR, have been filling pages, walls and generally putting fun where there once was none, in Manchester & beyond for some time now.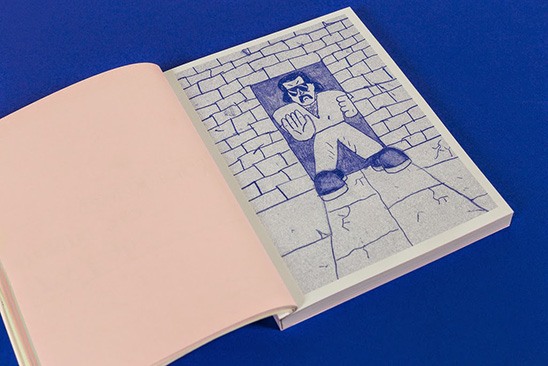 Frog's shadow reaches the rock before the frog looks at taking the unfamiliar, rare occurrence and repeating it over and over until it becomes familiar. The uncommon will become common, live in Common, right before your very eyes!  Come get struck by lightning, rained on by frogs, and spot a four-leaf clover…or ten.
Table tops will be taken over; that lesser-explored canvas beneath your elbows. AWAAR are making this exhibition with the drinking & eating environment in mind and so table tops are deemed too blatant a focus of the bar to ignore. Work promises to spill out of the frame and into your table, up onto the ceiling, wrap around a pillar and dart across the skirting board. Waiter, there's a drawing in my pint. Deal with it.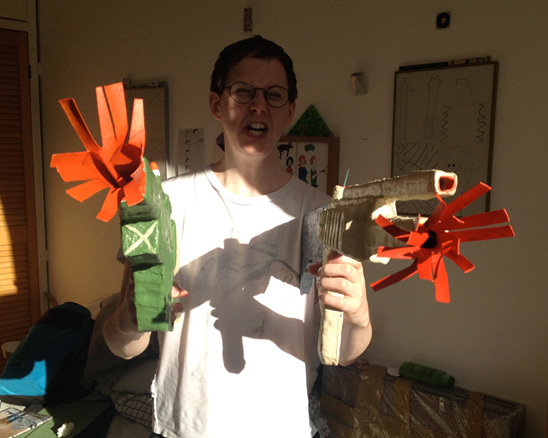 Expect big illustrations, large format prints, seamless integration from wall to floor, oh and a designated frog room. Free, unbridled drawing and ideas from two heads that combine as one with joyous effect. Whether it's a muscle man running into a palm tree, a dog with a bob, or a dagger mid-flight – if you can dream it, Faye and Mike have already done it, and how! Their previous form excites us for this exhibition and we can't wait to see what they do next.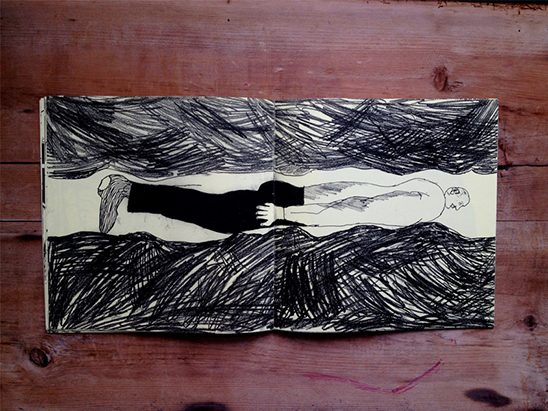 Faye and Mike are seasoned self-publishers as well as celebrated small press darlings – having been published, as a collective, and individually by Nieves (Zurich), Good Press (Glasgow), Cafe Royal Books (Southport), Frédéric Magazine (Paris), The Idler (London) and many more. Their Romancing the Stone tribute, Behind the Wild Heart, published by Editions FP&CF (Paris) is featured neatly on It's Nice That. AWAAR have exhibited previously in the UK, USA, France, and Belgium.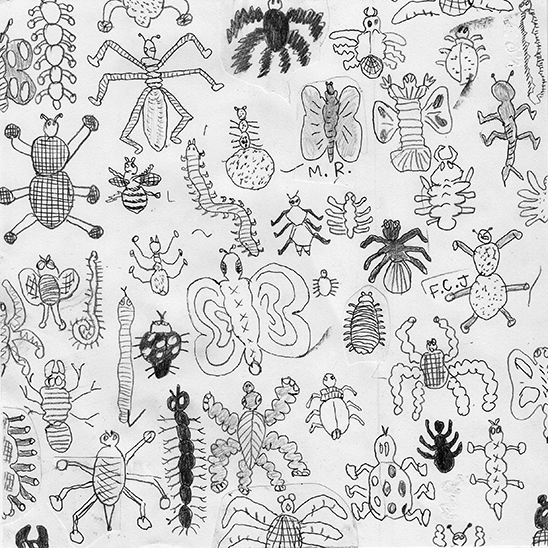 For the opening, AWAAR will make costumes for Jessop & Williamson, self-proclaimed 'future protest singers' (members of Sex Hands, Former Bullies, Irma Vep), for a one-off live performance of songs based on the exhibition's themes.
As if that wasn't enough, we'll also be housing a tap takeover the same night from beauteous Leeds brewery, NORTHERN MONK, who have kindly offered to supply some exhibition booze of the highest grade.
AWAAR resources:
'Frog's shadow reaches the rock before the frog' by A Woman And A Rodent
Exhibition opening: Thursday 29th October 2015 / 6pm – late / free entry / + Jessop & Williamson LIVE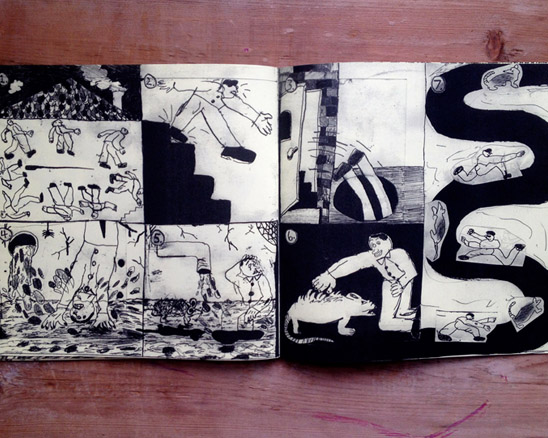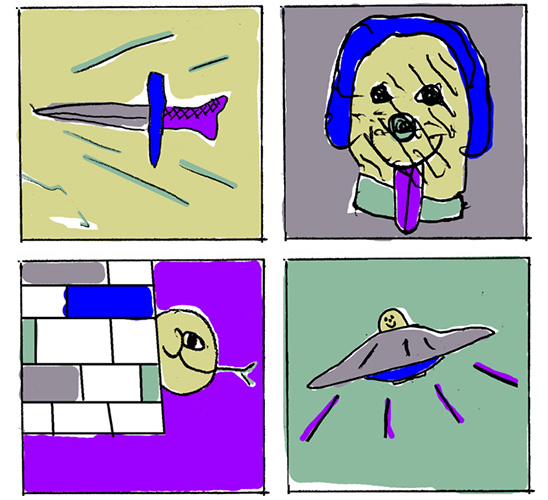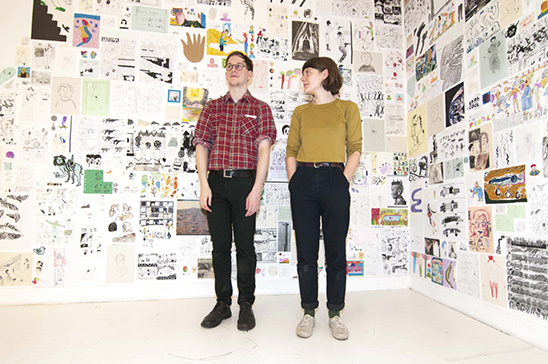 Posted in Exhibitions