World Cup LIVE!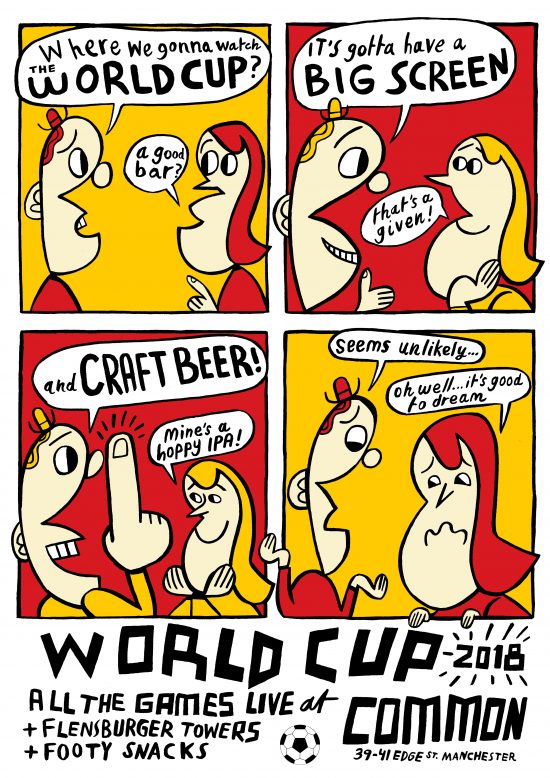 WORLD CUP at COMMON
On your head, son! Unbelievable tekkers! We are showing every game of the World Cup 2018 at Common on a BIG SCREEN.
We also have the legend of FLENSBURGER BEER TOWERS where you can buy a big ol' table top Flensburger dispenser. To see it is to believe it…is to love it.
Pick up a free Common World Cup wall chart whilst you're at it! We're too good to you.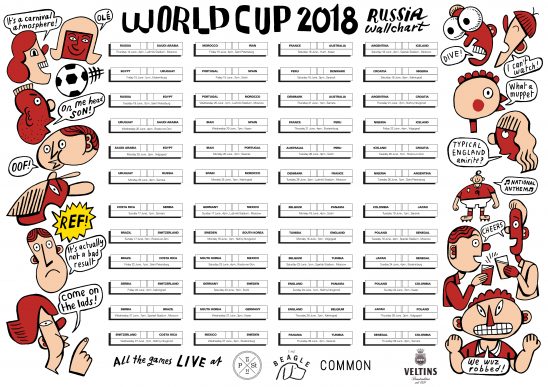 Posted in Events