Sacred Tapes gig 26/02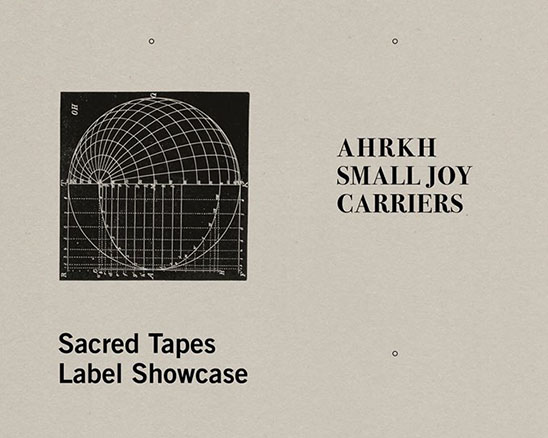 SACRED TAPES LABEL SHOWCASE
Sunday 26th February 2017 / 4-9pm / free entry
In the second of our series of Label Showcases we have invited Callum Higgins' Sacred Tapes to program us a night of music.
AHRKH
AHRKH is the solo project of Gnod's Alex Macarte. Alex uses modular synth and voice to create mediative drones and has had two release on Sacred Tapes
Small Joy
Small Joy is a Manchester-based noise artist, making music since 2014. She has released two cassettes on i hate my records.
Carriers
Carriers is the current solo project of Christopher Wigglesworth-Anderson who has also released on Sacred Tapes with the re-issue of album Moskenstraumen. His most recent Carriers album 'Great Silence' came out back in March 2015 and was described by Bleep.com as "Possibly the most crucial artefact yet from this increasingly intriguing imprint"
Facebook group HERE.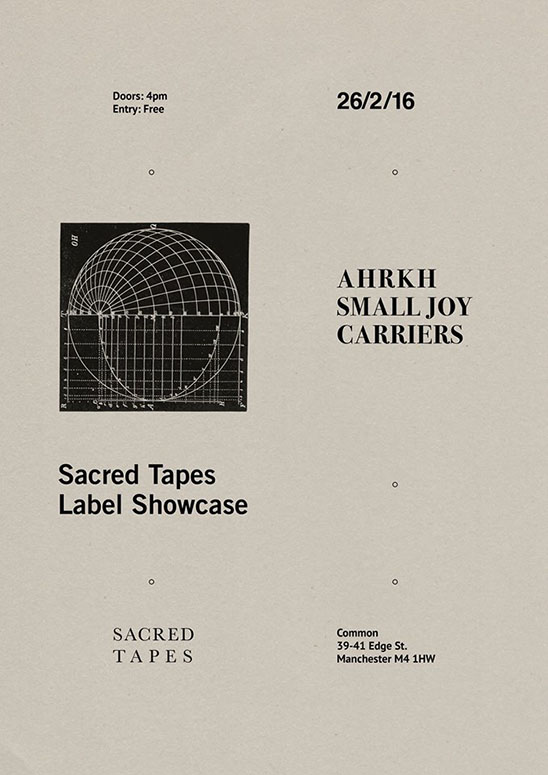 Posted in Events