Red Dwarf Quiz 01/03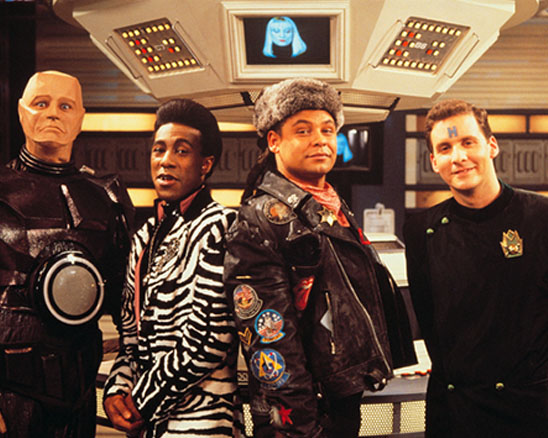 Common Knowledge presents
RED DWARF QUIZ at Common
Wednesday 1st March 2017 / 7.30pm-late / free
What up smegheads, Common Knowledge has finally relented and given you what you want – a quiz on Red Dwarf! Its been the most requested of all themed quizzes and finally it's an eventuality.
Whether you have the same IQ as a glass of water or 6000 PE teachers, join us to test the entire vista of your intellect, accompanied by consumption of fermented vegetable drinks and soundtracked by Funking Up Wagner and Reggie Dixon's Tango Treats.
Expect questions on Space Corps Directives, villains that can't shoot straight, the crimson short one (obvs) and the boys from the Dwarf but be warned – this quiz will only focus on Series I – VI. Don't mention Series 8, or Mr Flibble will be very cross.
Bar tab prizes!
Facebook event page HERE. Say you'll be there!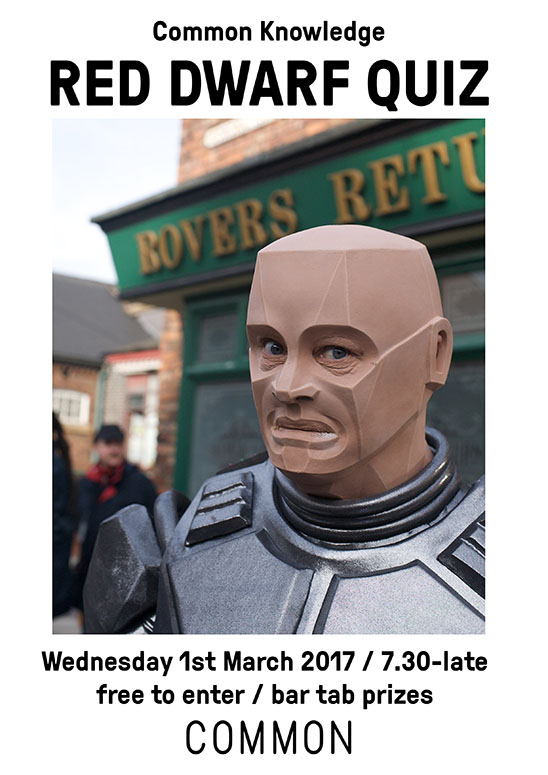 Posted in Events