Record Store Day 22/04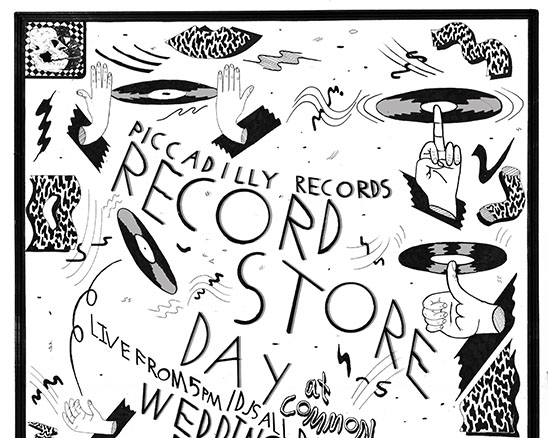 Piccadilly Records x Common x Cloudwater
RECORD STORE DAY
at Common
Saturday 22nd April 2017 / 8am-late / free entry
To celebrate Record Store Day we've teamed up with Manchester's #1 record shop, PICCADILLY RECORDS, and CLOUDWATER, Manchester's #1 brewery (and the world's 5th best brewery according to Ratebeer) to bring you a day-into-night bonanza of music, beer, food, and high times.
Here's what we have in store…
The launch of the Cloudwater x Piccadilly Records x Common collaboration, RECORD STORE DAY SESSION IPA. Catch it here for the first time on keg AND in cans! Debuting early doors Saturday morning.
+++
For all you die-hards who have been up since redonk'o'clock queueing, Common will be open from 8am (!!!) serving up breakfast and drinks.
+++
10% off drinks and food all day when you show your Piccadilly Records Record Store Day receipt.
+++

LIVE BANDS from 5pm:
WEDDING
MENAGE A TROIS
FORMER BULLIES
+++
PICCADILLY RECORDS DJs 
+++
MORE?
www.aplacecalledcommon.co.uk
www.piccadillyrecords.com
www.cloudwaterbrew.co
artwork by Dylan Hughes // dylan-hughes.co.uk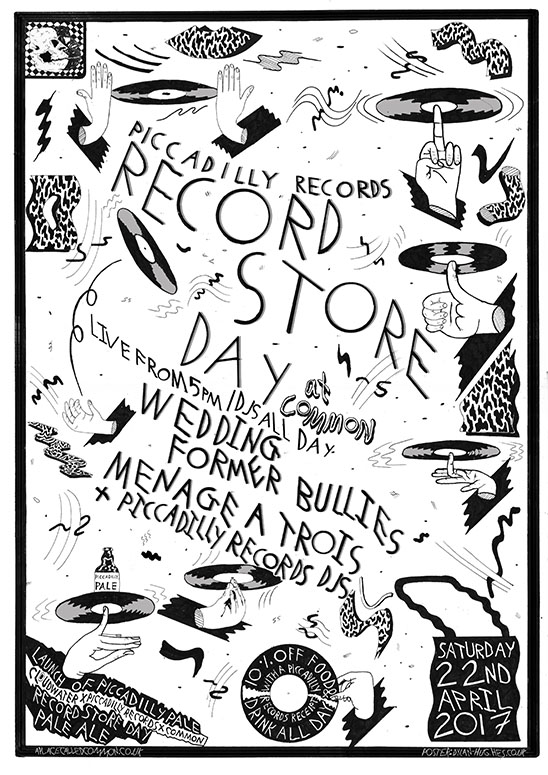 Posted in Events