Northern Monk Takeover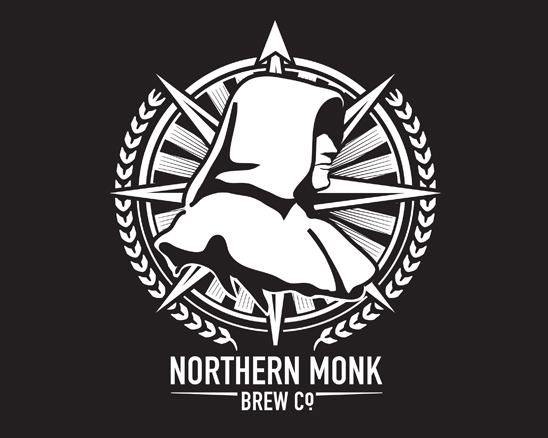 NORTHERN MONK TAP TAKEOVER
Mad keen to announce that everyone's favourite northern monkeys (ew), NORTHERN MONK, are upping monastery from Leeds & taking the pilgrimage to Manchester for a very special tap takeover at Common.
Northern Monk are right up there with the best UK, and indeed international, breweries right now at the bleeding edge. They take your favourite trad monastic brewing values & add a progressive approach to ingredients & techniques.
In keg or cask, we've been longterm fans of Northern Monk hits such as True North, Eternal, Monacus, New World IPA and basically every beer they've brewed so far. They recently moved into canning their beers and lo were these cans fervently anticipated – train beers will never be the same again. Speaking of trains, when in Leeds you simply have to check out Northern Monk's Refectory – the site of their brewery and pretty definitive tap room starring food from The Grub & Grog Shop, plus regularly-changing artwork.
Supporters of the creative, locally enthused & intent on furthering through collaboration ~ we welcome Northern Monk to Common where they will be taking over SEVEN lines across keg & cask. We are promised rarities alongside established Northern Monk classics.
Get down early on the night for some choice surprises. News on that soon.
NORTHERN MONK TAP TAKEOVER
Common // Thursday 29th October 2015 // 6pm // free entry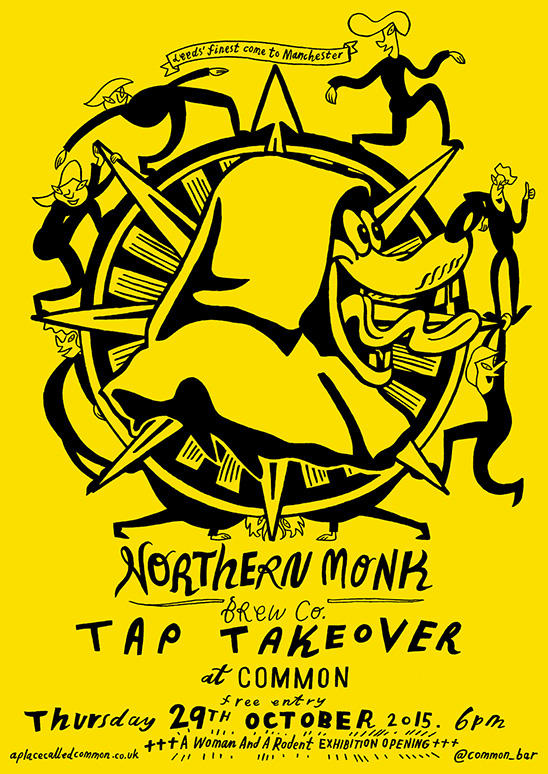 Poster by David Bailey
Posted in Events