Natural Wine Event 20/02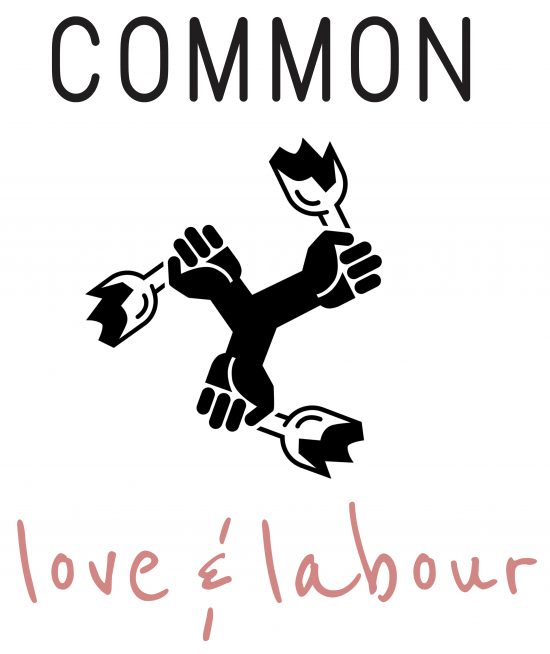 One Night Only with LOVE + LABOUR
Tuesday 20th February 2018 / 6pm-late
£5 adv. 
Come join us for some great grape juice with wines on offer either by the glass or a whole flight with COMMON cooking up some paired treats to have with. Get in touch for questions.
Your £5 adv ticket gets you a glass of natural fizz on arrival. A natural wine menu chosen by Love + Labour will be available to order from throughout the evening.
James and Katie from Love + Labour will be on hand to chat wine specifics or you can just rest up in solace and enjoy your chosen chalice.
Bottles will also be available for takeout, so come with open arms.
// book your place at the natural wine table for £5adv HERE.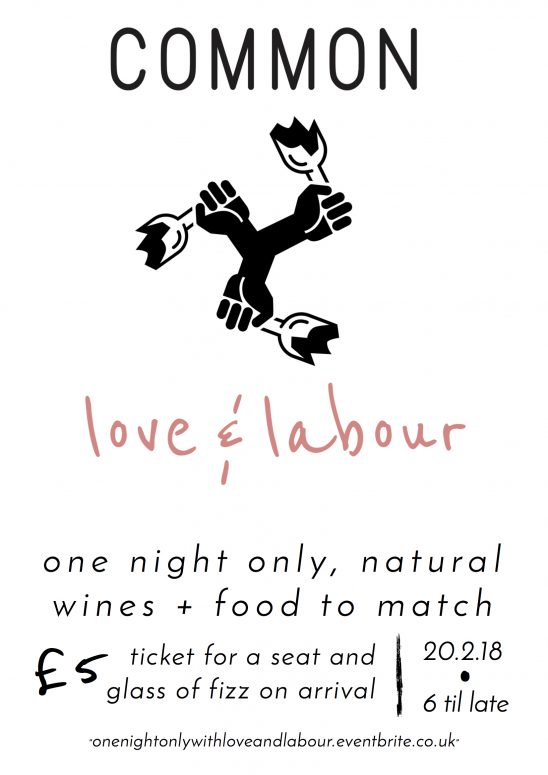 Posted in Events