Manchester Camerata 13/09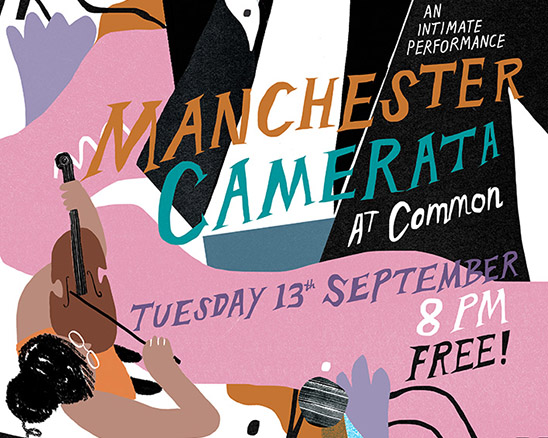 An intimate performance from
MANCHESTER CAMERATA
at Common
Tuesday 13th September 2016 / 8pm – late / free entry
We are exceptionally excited to be inviting back the Manchester Camerata orchestra for a very special performance. First time around they blew the lid off as part of Manchester After Hours back in May. Described as 'probably the UK's most exciting orchestra' (The Times) , the Camerata have planned a special set for us playing new arrangements of the below classics plus much more besides:
Satisfaction – Rolling Stones
Purple Haze – Jimi Hendrix
Czardas – Monti
Layla – Eric Clapton
Paganini 24th caprice (arr.Parkin)
The Manchester Camerata performers on this evening will be Caroline Pether, Violin, and Hannah Roberts, Cello. We advise attendees to arrive early to secure a spot for this one-off Camerata-rama. See you down the orchestra pit!
Artwork by Lucy Sherston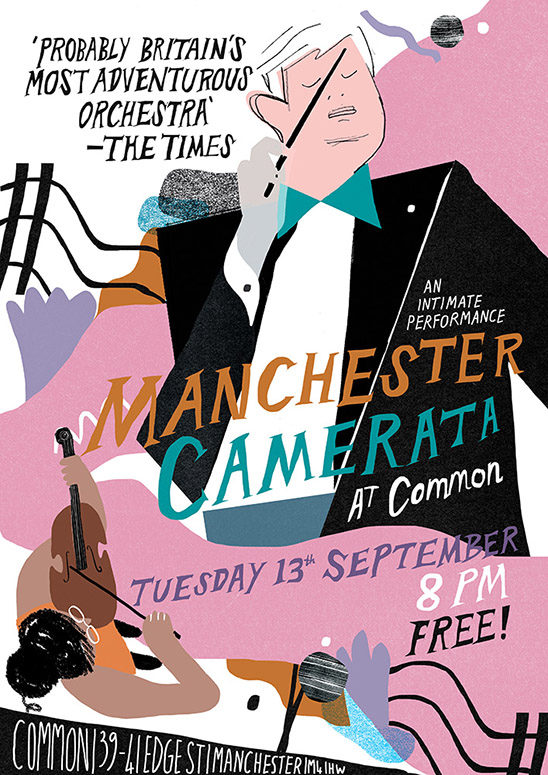 Posted in Events