Loot Xmas Art Market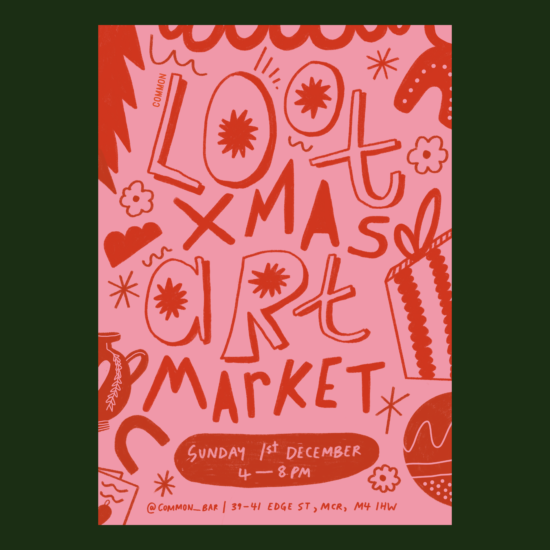 LOOT CHRISTMAS ART MARKET
Sunday 1st December 2019 | 4pm – 8pm
Common
Free entry
Festive fair ahoy as Loot Art Market takes over our second room with a white (like snow) hot selection of some of the city's finest makers. Peruse with intent to pick up presents or idly browse avec pint – the choice, as always, is yours.
Expect prints, apparel, jewellery, ceramics and more. Shop independent and get your art straight from. the. hose!!!!
Featuring the following stallholders…
WONDERHAUS
Hannah Marshall
Oliver Eastwood
David Bailey
KERAMIKA
John Newton
Hannah Michelle Bayley
Tom Bingham
Sandra Escobar
KATYDIDTHESE
Jemma Twigg
Desiree & Julie
LOCALHOTELPARKING
+ more tbc
—
Oh yeah HAPPY HOUR is 4-7pm too so you can bag £3.50 pints, £5 cocktails, and cheap house wine on the sly.
—
Artwork by Hannah Valentine.
Posted in Events