FLOURISH Exhibition Launch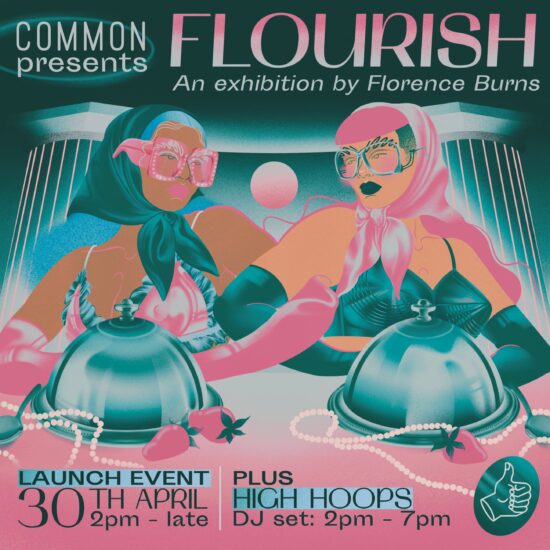 We're proud to announce that our next exhibition at Common will come from Florence Burns, with their exhibition FLOURISH.
Florence is a Manchester based graphic designer, animator, and – most pertinently for this exhibition – illustrator, and this selection of their work is an exploration of empowerment, self-love, acceptance, and the ability to thrive.
Florence entered our open call for this exhibition, and amongst an incredibly high standard of work, their submission stood out as instantly engaging and powerful, and we're hugely honoured to be able to exhibit their work.
To celebrate, we've invited Florence's long-time collaborator and electronic power house HIGH HOOPS to DJ the Kestrel Suite, 2pm-7pm, Saturday 30th April. Free entry, all welcome.
See Florence's work on Instagram here.
Posted in Events