February DJ Party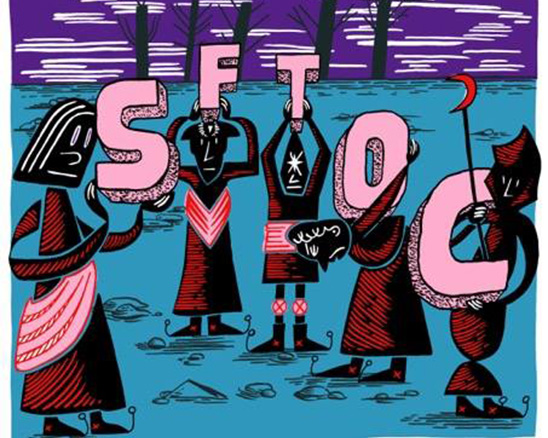 February 2016, what a month! We're barely scraping the tip of the iceberg lettuce and yet we already have Pancake Day in our back pockets and Valentine's Day is fast approaching. It's a leap year to boot so we thank the good Lords of Februhaha for the gift of an extra day. So special, so so special. The cherry on that icing on this cake could only come from by a complete DJ roster chez Common for the greatest month of 2016 so far.
Oh, snap.
THURSDAY 25th FEBRUARY / 7pm-late
OI POLLOI PICA~POST LAUNCH
The always dressed to impress Oi Polloi lot, our stone's throw away much loved neighbours, make the short shuffle down Edge Street to drop the latest issue of their fantastic Pica~Post magazine. Designed by our fave, Steve Hockett, each issue of Pica~Post is truly an object to behold. Never has a free magazine been more coveted, believe. Speaking of believing, this issue has a sci-fi theme so expect some suitably paired accoutrements to the proceedings. DJs will be on hand to soundtrack your page turning. Confirmations on that and more coming soon…
Check out previous issues of Pica~Post HERE and get your outfit for the evening HERE.
FRIDAY 26th FEBRUARY / 9pm – late
ONEFIVEEIGHT COLLECTIVE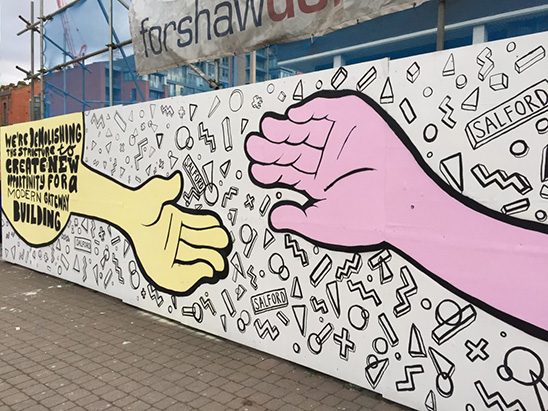 OneFiveEight is a collective of designers, artists, photographers, musicians and writers living in a series of interconnected hives in the north west of England. This multi-legged Manchester and beyond outfit are sending their most aurally minded disciples to Common for another DJ debut, rejoice!
Follow them on yon twitsy HERE and download their website to your mind HERE.
SATURDAY 27th FEBRUARY / 9pm – late
JEFF O'TOOLE
Dear February 2016, don't let the door hit you in the arse on the way out. Love, Jeff O'Toole.
Our most beloved Jeff O'Toole returns to the chipboard DJ booth for the first time in quite the while and we couldn't imagine anyone better to send February packing. Join the nicest guy in the DJ business with some of the nicest records around. Get a flavour of proceedings with Jeff's recent mix for Leeds' Outlaw Yacht Club HERE.
Follow Jeff on twitter HERE.
—
All the above are free entry because WHY NOT. See you at EVERYTHING.
*** PAST FEBRUHAHA EVENTS ***
FRIDAY 12th FEBRUARY / 9pm – late
SFTOC and friends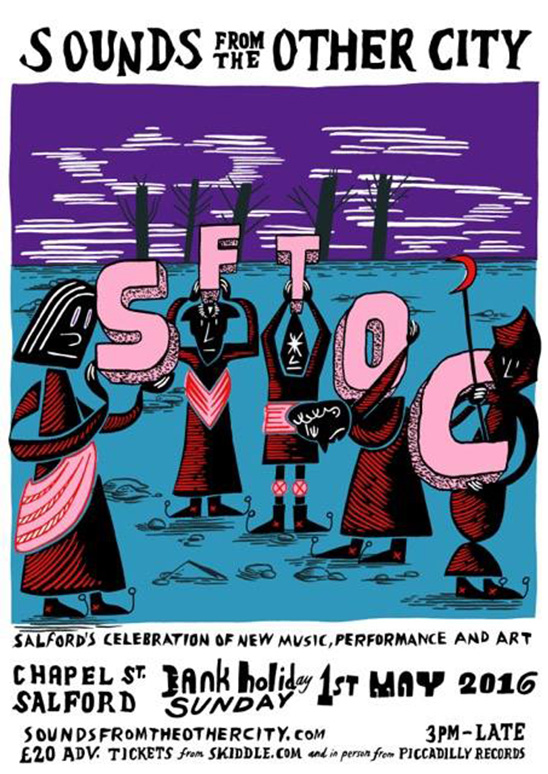 May bank holiday heroes, Sounds from the Other City AKA Salford's premiere music festival, join us on the decks flanked by good time enablers, Good Afternoon. If you don't know Sounds from the Other City, you must have your head under a rock for the past ten years because they've been celebrating the best of these cities promoters in the shape of emphatic multi-venue one-dayers for a decade beyond. Come May 1st 2016, Chapel Street is where the party is at but start it up early chez Common with our good friends SFTOC.
Follow what Sounds is up to this year on their website and follow them on twitter too!
SATURDAY 13th FEBRUARY / 9pm – late
AILSA McLAGGAN (Living Room Dance Club)
Fire it up! We love a Common debut and welcoming Ailsa McLaggan to the chipboard booth is no exception. We first clapped ears on Ailsa's choice selections at the recent Pilcrow launch and we felt compelled to swoop. Ailsa has made a mix especially for the occasion so please lilt your lugs in THIS DIRECTION. Saturday night just got verified.
Follow Ailsa and our ol' friend, Anna Budrys, on the immaculate Living Room Dance Club's twitter HERE!
Posted in Events