Farewell Iwan 24/03/16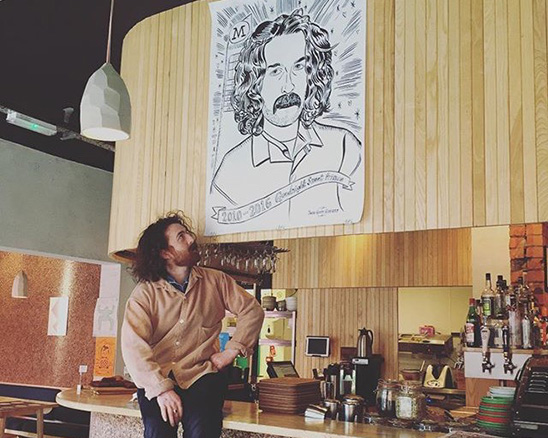 Greetings reader,
It is with heavy heart that we bid farewell to our loyal and inspirational leader, Iwan, on Thursday 24th March 2016. Iwan has put in a solid SIX YEARS to the Common cause and now flies the nest to work on exciting things with Lucy of Blawd. Soon Iwan will be gone but never forgotten. I daresay he won't even be gone, he must be here somewhere…he simply must.
We've had a right laugh over the years under Iwan's regime. Sure, we've all worked hard but didn't we have a laugh. Iwan ruled with an iron fist in a velvet glove. He was harsh, he was fair. He gave with one hand and took away with the other. He'd sell his own grandmother to…I'm kidding! It was all roses, the whole time! Call it these nostalgia specs but I can't think of a single slight. If anything, he cared too much. I'm kidding, he cared just the perfect amount! Iwan gave his all for Common and has been the raw animal beating heart of the bar for TIME now. If you've been to Common more than once over the past six years then you must surely have witnessed the whirlwind of Iwan. Maybe he poured you a pint, maybe he charmed your Mum…or your Dad, maybe he checked to see if your food was ok, maybe he brought you your food, maybe he helped you put up your exhibition, maybe he made you the perfect coffee, maybe he played records for your ears, maybe he just shot the breeze with you…for kicks. I'm sure these maybe situations don't even scrape the surface of the full scopeberg that Iwan undertook during his tenure. Above and beyond is a fitting overview.
To celebrate the passing of the flame, Iwan has invited some of his nearest and dearest to play sombre tones and best of montage soundtracks. Heroes include…
JEFF O'TOOLE
SMS
JOHN POWELL-JONES
and the big man himself…
IWAN ROBERTS
Some people are already calling it IWANPALOOZA
Games commence at 7pm / Thursday 24th March / free entry / all welcome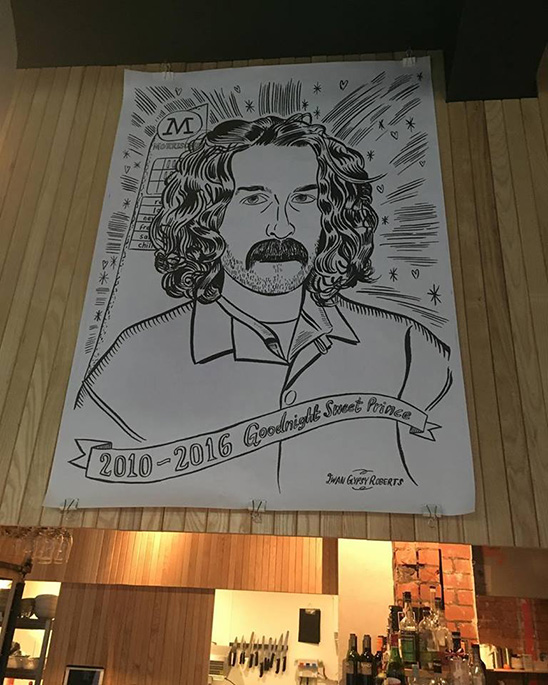 Posted in Events