Events 27/04-01/05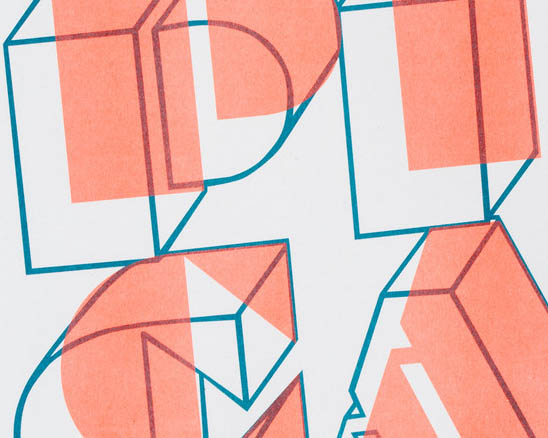 Ramp it up! Another Bank Holiday weekend incoming! Crack an egg on iiiiiiiit
Thursday 27th April 2017 / 6pm-late / free / DJ Party
OI POLLOI PICA~SOUNDS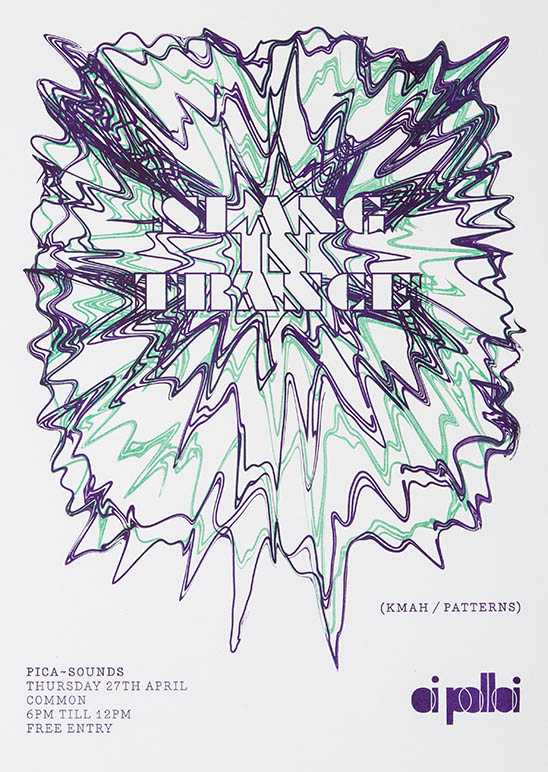 Why aye, Pica man. Pica~Sounds is Oi Polloi's monthly night at Common where Stu and Rich OP come down and bring a guest to play records. Oi Polloi is the seminal independent Manchester institution that is a hop and skip from Common so it only makes sense that we knock knees officially every month. Pica have got Leeds legend Slang In Trance for this edition so come down and chong on. HAPPY HOUR now runs every Thursday 4pm-late so you can sup 2-4-£6 Beavertown Neck Oil / Berliner Pilsner, 2-4-£10 selected cocktails, or £15 bokkle of Prosecco the night away. Poster by Stuart Fear. Blessed be.
Friday 28th April 2017 / 8pm-late / free / DJ Party
RIKKI HUMPHREY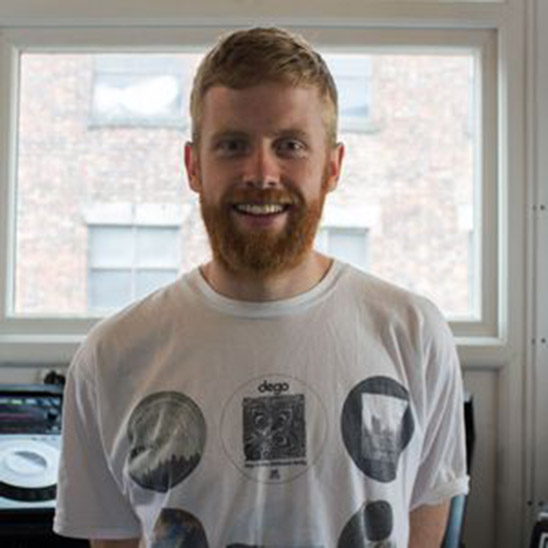 My humphs, my humphs, my lovely Rikki Humphs. One of Manchester's top underground selectors. Top of the pops on the reg for NTS, KMAH and Reform Radio. Don't miss the eagle in full flight. Listen to one of Rikki's recent NTS shows HERE.
Saturday 29th April 2017 / 8pm-late / free / DJ Party
BIG PEACE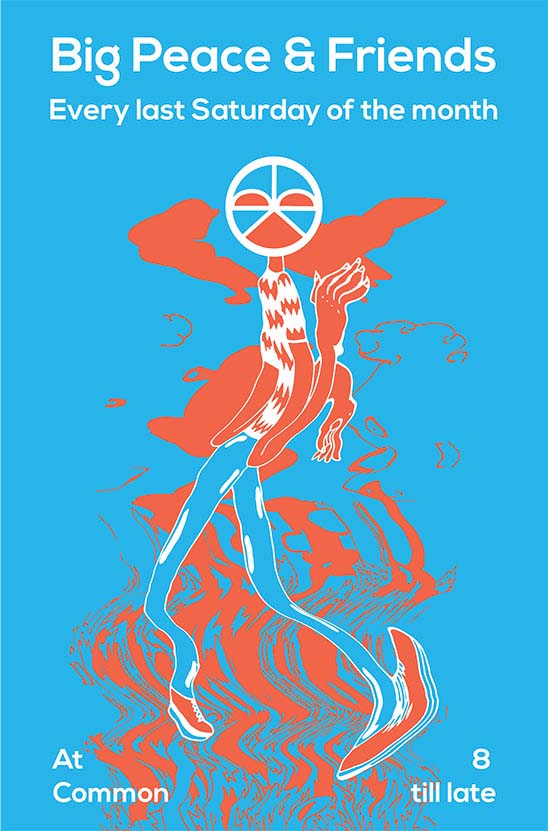 Ol' Richy Rich AKA Big Peace AKA Leavened Sourbro AKA The Wolf of Edge Street returns to Common for his masterful snake-in-a-basket Saturday night summoning. One part of Generic Greeting and hip-hop powerhouse No White Tees. Listen to Big Peace's recent turn on Common faves Limbo Radio HERE.  Poster by Lu Heal.
Bank Holiday Sunday 30th April 2017 / 7pm-late / free / DJ Party 
NICK SINNA
Winner winner, Nick Sinna chicken dinner. The Sin man takes Common to his bosom this Bank Holiday Sunday and we shall repent. Expect deep melodic house and upbeat uppers, yes no, techno. Listen to Nick's soundcloud HERE for the real story.
Bank Holiday Monday 1st May 2017
Kick! Punch! Open for brunch! (from 10am)
Posted in Events