Events 17/02-22/02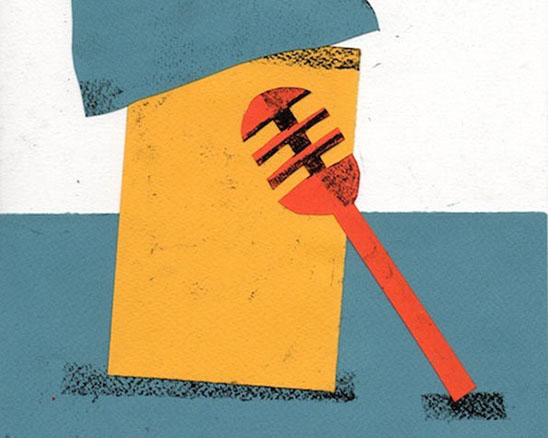 Friday 17th February 2017 / 4-7pm
HAPPY HOUR LAUNCH
To celebrate the launch of our new weekday Happy Hour we are doling out free flutes of Prosecco, cans of Beavertown Neck Oil and Berliner Pilsner. All yon need do is seek out our Happy Hour posts on one of our social mediums (facey b, instagram, twitter) and tag a friend or retweet etc. Show our Happy Hour artwork at the bar on Friday to get a free drink of your choosing from the above. Happy Hour will run forever after Tuesday-Friday 4-7pm.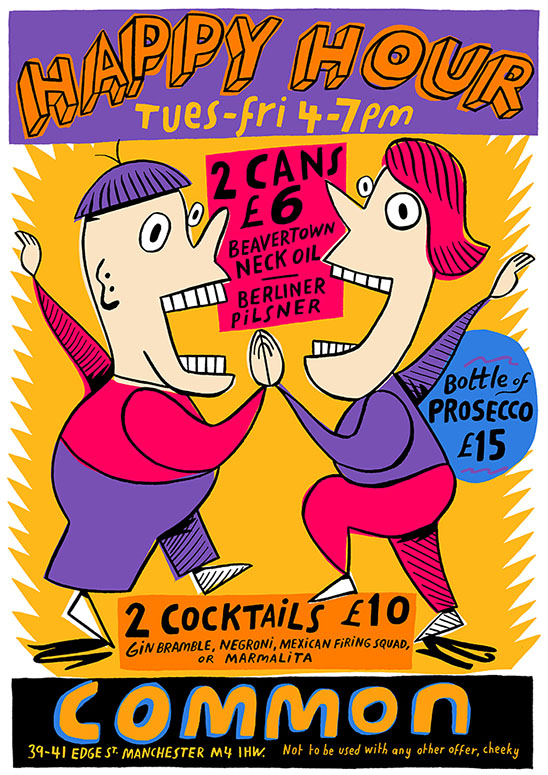 Friday 17th February 2017 / 8-late
DJ PARTY: NOVA
W.O.M man Nova brings the good time Friday night bangers to Common for the immaculate DJ PARTY.
Saturday 18th February 2017 / 8-late
DJ PARTY: BIG PEACE
Rich James AKA Big Peace descends upon Common for his regular slot. One part of the 50-some legged illustration/design/party collective that is Generic Greeting, Big Peace knows how to DJ PARTY.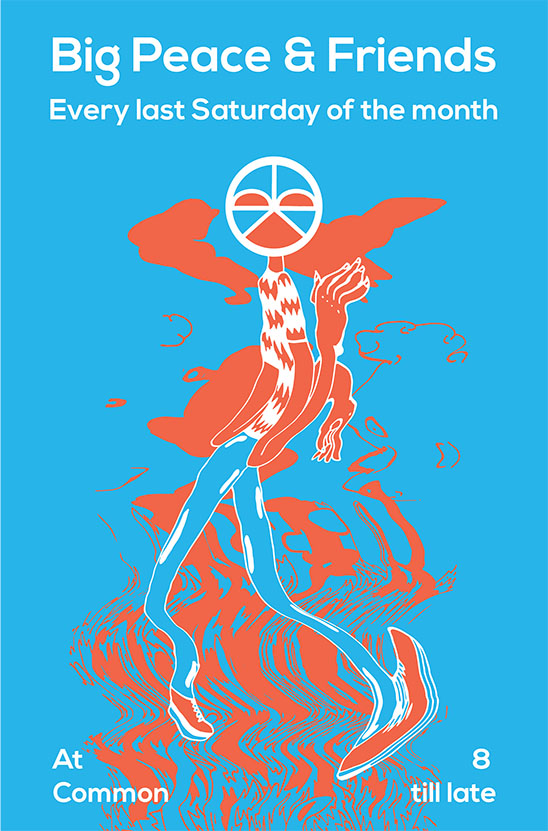 Sunday 19th February 2017 / 4-7pm
WEAVING WORKSHOP
Already booked out. We welcome Charlie of Nani-Nana to Common to lead a contemporary weaving workshop. Bookings have now closed for the event.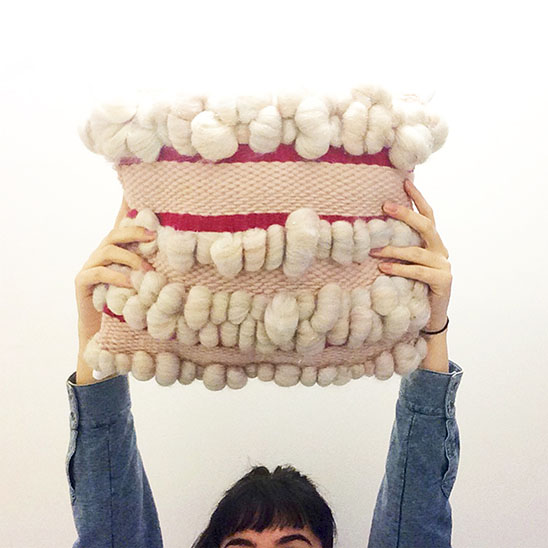 Tuesday 21st February 2017 / midday – 9.30pm
BOGOF BURGERS
The all famous BOGOF Burger offering returns as it doth each week for a Tuesday chewfest. Show your Common members card to gain access.
Wednesday 22nd February 2017 / 6-9pm
COLOURING CLUB: COLLAGE SPECIAL
Amy and Camille Colouring Club head honchos return to Common for their last Wednesday of the month pow wow. This month the theme is COLLAGE so get ready to cut and paste IRL. Materials are provided and entry is free so come down and cut up a rug (or some paper). Blessssss.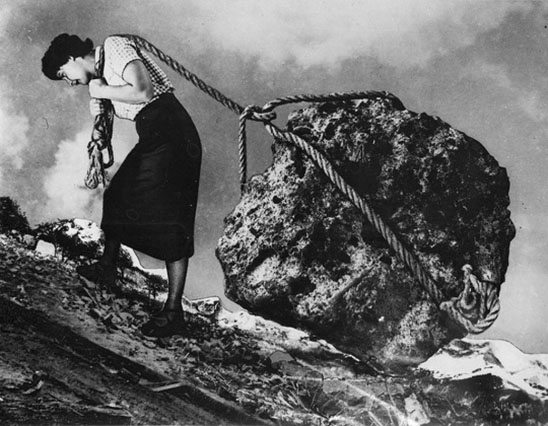 Posted in Events