Events 03/05-14/05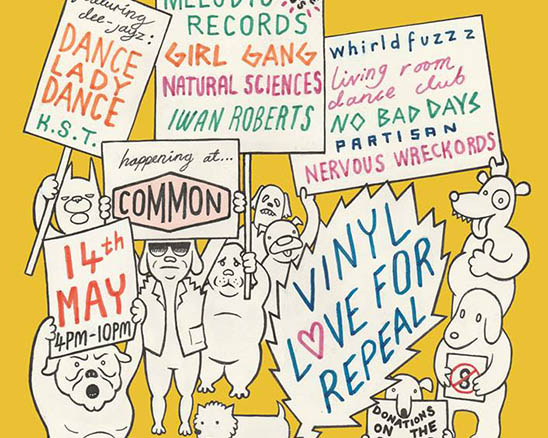 Honky tonk bonk!
SPACE QUIZ
Common Knowledge / Wednesday 3rd May 2017 / 7.30pm-late / free entry
Our bi-monthy tri-anythingly quiz, Common Knowledge, returns with a quiz all about the great unknown ~ SPACE. Come down and engage. Free to enter, bar tab prizes.
GANG FATALE
Thursday 4th May 2017 / 7pm-late / DJ PARTY / free entry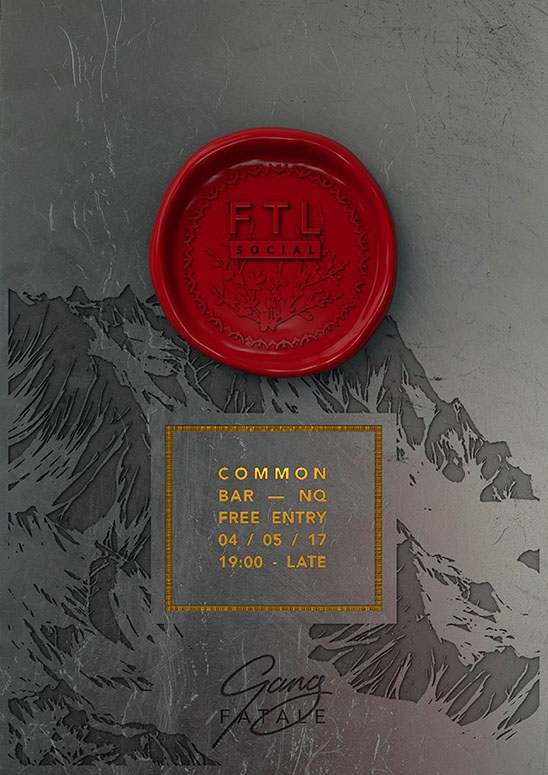 Common debut for the multi-legged party outfit Gang Fatale. Bridging the dots between R&B, Baltimore, Jersey and London. Old faves and latest offerings. As seen on NTS, check out their back catalogue HERE. Don't forget every Thursday we run HAPPY HOUR all night long from 4pm so come down for some 2-4-£6 Neck Oil and Berliner Pilsner and much more. Charged up!
JIM BANE
Friday 5th May 2017 / 8pm-late / DJ PARTY / free entry 
Bane (Eastern Bloc) has been one of the true heads of the Manchester scene, playing alongside the likes of Paradox, Breakage, D Bridge, Commix, Seba, Loxy and many other key figures within the industry.
SWINDELLS
Saturday 6th May 2017 / 8pm-late / DJ PARTY / free entry
Swindells nation. It's Kev Swindells' world, we're all just living it. We are all Kev Swindell's backing dancers. K dot Swindott returns to the Common with his impeccable bag of disco flavours, from dancehall to house wrecking balls, he's got it all. Come down and revel.
HOLY CRAB KITCHEN TAKEOVER
Monday 8th May 2017 / 7pm-10.30pm
Top drawer pop-up sustainable seafood snack vendors, Holy Crab, fully takeover the Common kitchen this coming Monday. Feast your eyes on the menu below ~ or get the full lowdown HERE. To secure your place at the winner's table, all you need do is book ahead for a noble £5 HERE. This guarantees your entry alongside a portion of Crab Balls on arrival. Prefer to fly by the seat of your pants? There will be limited walk-ups available on the evening. The Crab Balls will be dished out from arrival at 7pm and then you'll have a full Holy Crab to order from as you please. This is a one-off happening and we can't wait to get hijacked by our favourite fishy friends. Don't miss it!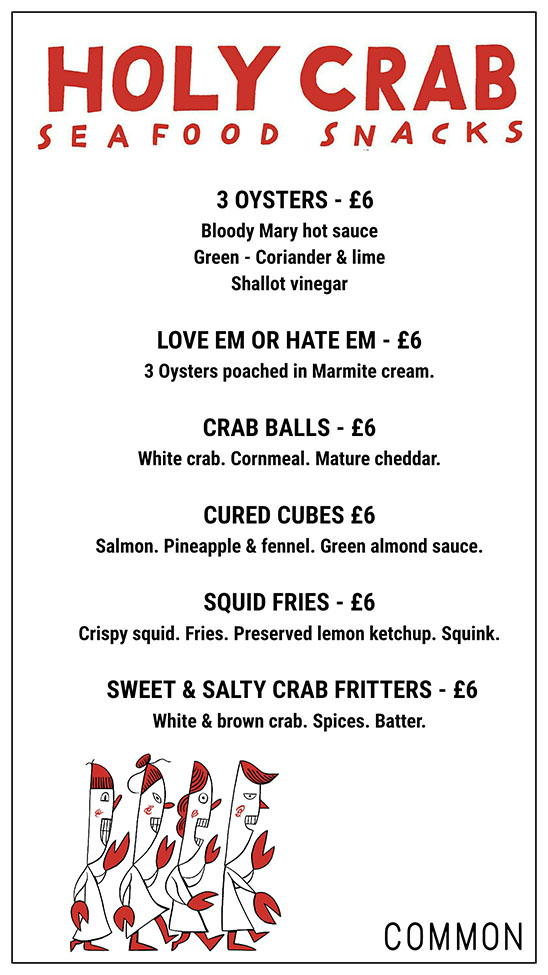 COSMIC BOUNCE
Thursday 11th May 2017 / 7pm – late / DJ PARTY / free entry 
Emotional house courtesy of Esqueezy. Ramp up and decline for a solid time. Muchos fun. Listen up HERE. Happy Hour runs all night every Thursday, 4pm-late for 2-4-£6 Berliner Pilsner / Beavertown Neck Oil, 2-4-£10 selected cocktails, £15 bottles of Prosecco. Yesh bossh.
ROBERT PARKINSON
Friday 12th May 2017 / 8pm-late / DJ PARTY / free entry
Preston is my Paris and Teasers Pleasers honcho Robert Parkinson brings his A-game to Common as per usual. Listen to Rob's previous form HERE.
RIKKI HUMPHREY 
Saturday 13th May 2017 / 8pm-late / DJ PARTY / free entry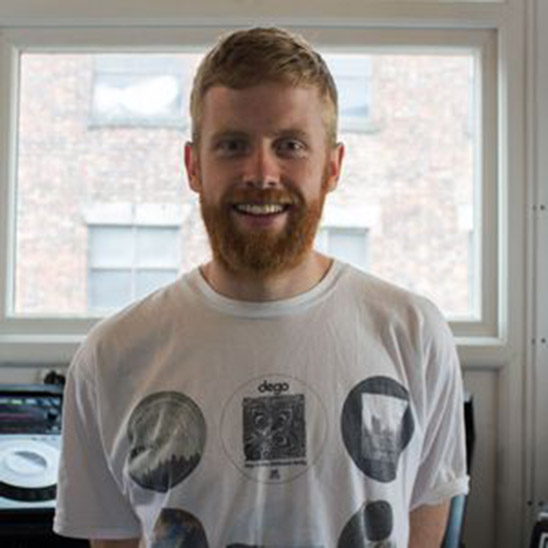 "Over the years Rikki has firmly established himself through word of mouth as a stylistically diverse DJ unrestricted by the boundaries of genre. His original musical insight and diligent approach towards record selection pervades throughout his sets, which encompass a wide range of genres and styles – both engaging and deep – while always maintaining a groove and guaranteed to get a party moving." Resident Advisor. Listen to Rikki in full flight HERE.
VINYL LOVE FOR REPEAL
Sunday 14th May 2017 / 4-10pm / DJ PARTY / free entry

"The Vinyl Love collective brings you a whole day of DJs, selectors and music lovers playing eight of their favourite vinyl records, all to raise funds for the Coalition to Repeal the Eighth Amendment. The Coalition advocates for free, safe and legal abortions to be made available to all women across the island of Ireland. All events are taking place simultaneously in different venues across the UK and Ireland!
Two years ago, we raised €4,000 for the Marriage Equality campaign at a Dublin fundraiser. This year, we turn our attention to raising much needed funds for the Repeal The 8th campaign."
Donations on the night going to the Coalition to Repeal the Eighth Amendment.
All vinyl sets from:
Dance Lady Dance, K.S.T, Melodic Records, Girl Gang Manchester, natural sciences, Iwan Roberts, Whirldfuzzz, Living Room Dance Club, No Bad Days, Partisan Collective, Nervous Wreckords
See vinyllove.co for nationwide event pages, locations and DJ updates.
Poster by Dominic Oliver
Donate HERE.
Posted in Events