Dis week 10-16/07/17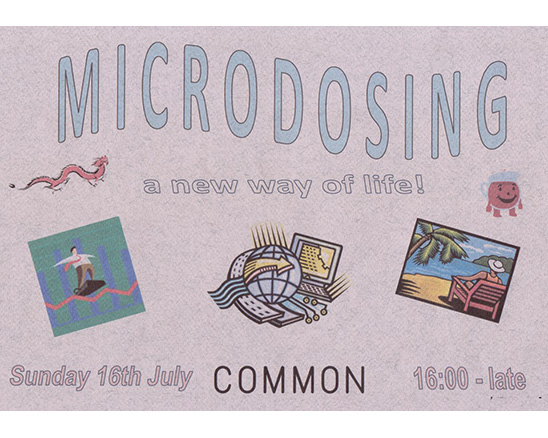 Monday 10th July 2017 
STREET CLEAVER KITCHEN TAKEOVER
This was yesterday but Mark of Street Cleaver totally rocked it with an all-star menu. Some pics: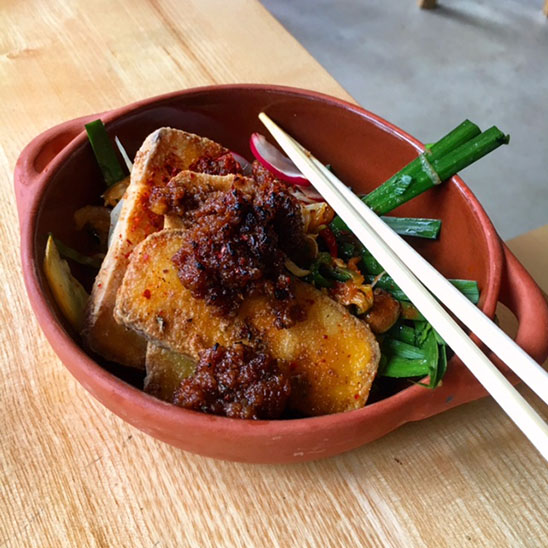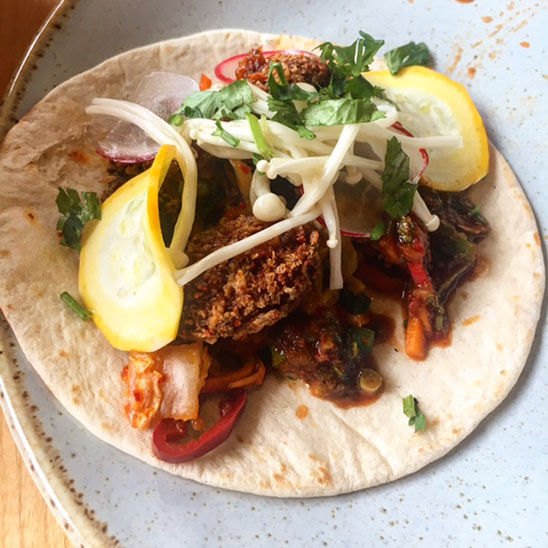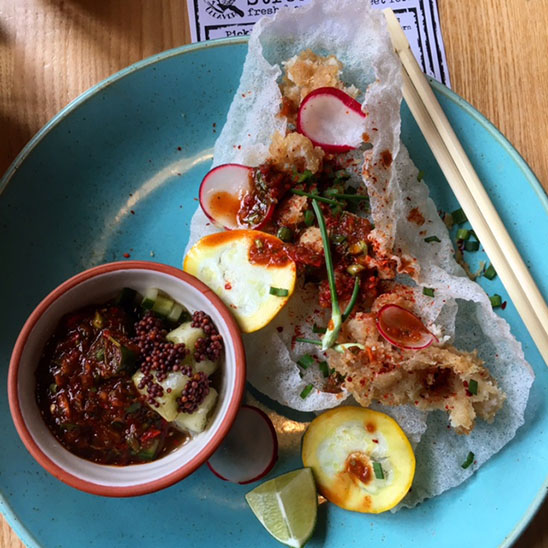 Thursday 13th July 2017
GALACTIC BOUNCE / DJ Party
7-late / free entry
Squee unit Natalie Esqueezy (Copson) blazes in with special guest WigWam for a taut tropicana torque torte of a blessing. Happy Hour all night long for all you super freaks. See you down the dark end. There's a carrot at the end of the tunnel.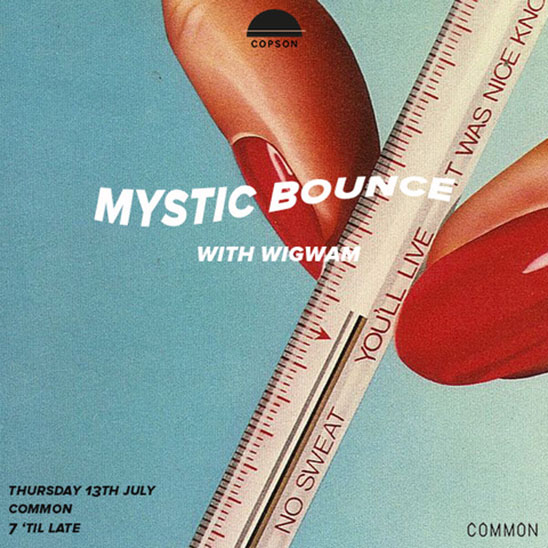 Friday 14th July 2017 
JIM BANE / DJ Party
8-late / free entry
Jim Bane (Eastern Bloc) comes through on the wings of a dove to chair the Common decks once more.
"Well known around Manchester for his turntable skill and trustworthy selection, Eastern Bloc Records Manager and Soul:ution Resident. Jim Bane has played alongside Goldie, DBridge, Marcus Intalex, Calibre, Mr Thing, Souls Of Mischief, DJ Craze, Mixmaster Mike, DJ Jazzy Jeff, Madlib, A Guy Called Gerald and many many more. Jim is a regular at Soundwave, Dimensions and Outlook Festivals, playing on the main stages, beach stage and several boat parties. Jim's style encompasses Funk, Hip Hop, Soul, Afrobeat, Latin, D&B/Jungle, Reggae, Jazz, Disco, House, Broken Beat, Techno and everything else in between."
Saturday 15th July 2017 
BILL SZANJA / DJ Party
8-late / free entry
Bill Szanja (Generic Greeting) saddles up to the DJ podium with an award winning selection box of lacquer crackers. All gold, no mould. Dance music, hip hip, all of it. Would pair well with a glass of Schneider Weisse.
Sunday 16th July 2017
MICRODOSING / DJ Party
4pm-late / free entry
A new alternative lifestyle strategy.
"The psychiatrist I see during the four weeks I'm back is young and has a beard and drives a 450 SL and has a house in Malibu. I'll sit in his office in Westwood with the shades drawn and my sunglasses on, smoking a cigarette, sometimes cloves, just to irritate him, sometimes crying. Sometimes I'll yell at him and he'll yell back. I'll start to laugh for no reason and then I feel sick. I lie to him sometimes. He'll tell me about his mistress and the repairs being done on the house in Tahoe and I'll shut my eyes and light another cigarette, gritting my teeth. Sometimes I get up and just leave. "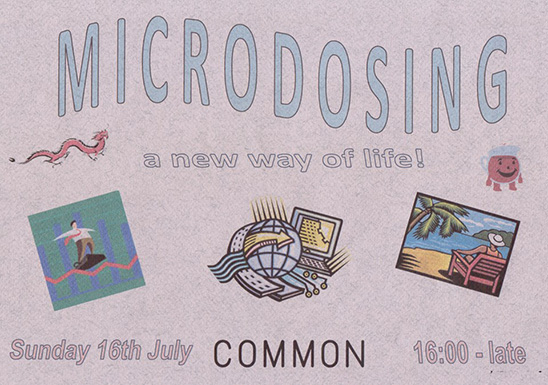 Posted in Events