Choosedays. Every Tuesday.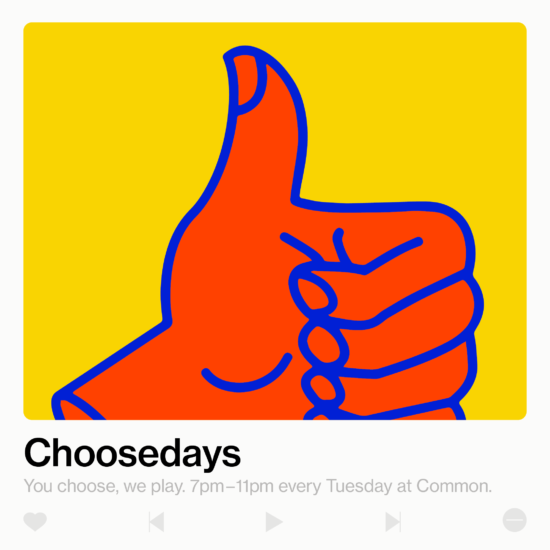 Choose life. Choose a song. Choose showing off your music taste to your friends (and strangers). Choose soundtracking your own Tuesday nights. Choose songs that remind you of the best times. Choose guilty pleasures. Choose new bands. Choose classic tracks. Choose Manchester's best post work, request based, digital music event. Choosedays.
You choose, we play. Every Tuesday. Pop a request in to our resident chooser Dan Savage any time from 7pm til 11pm for your chance to soundtrack 3 minutes or so of everyone's evening.
Free entry, no taste in music required.
Posted in Events