BoyGirl Valentine's Day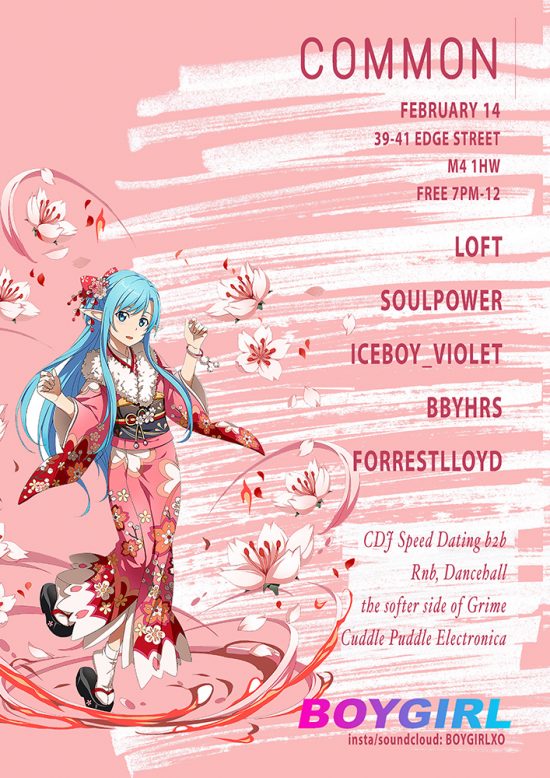 BoyGirl present B2B Speed Dating DJ Lovefest 
Valentine's Day Wednesday 14th February 2018
7pm-late
Common / Free entry 
Zomgosh. Big rotating multi-hearted Valentine's DJ monster from BoyGirl. Here's what they have to say…
"Once again lovely people we are back and feeling ourselves more than ever and shit girl do we have a night for you.
To give you a taste of what you're in for we have the very very good brother SOULPOWER starting us off the only way he knows how with the best of Soul & Rnb in his whirlwind style.
Hotting things up for our main event we have a B2B Speed Dating Lovefest™
Featuring the source of pure joy known only as LOFT alongside blend babe BBYHRS, untameable siren ICEBOY_VIOLET and Daddy AF FORREST LLOYD.
Expect Rnb, Dancehall, the softer side of Grime and cuddle puddle Electronica. For the last 15 minutes we'll be slowing everything right down to give u a chance to reach out to that special someone.
inclusive no bullshit space for all identities and walks of life, come as your best self and we'll sort the rest.
Free entry all night long (all niiight)"
Facebewk event HERE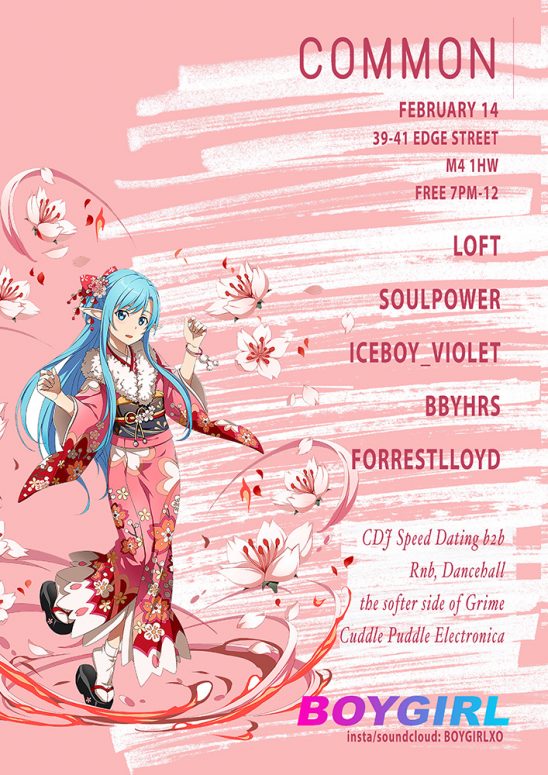 Posted in Events