Birthday Quiz 18/01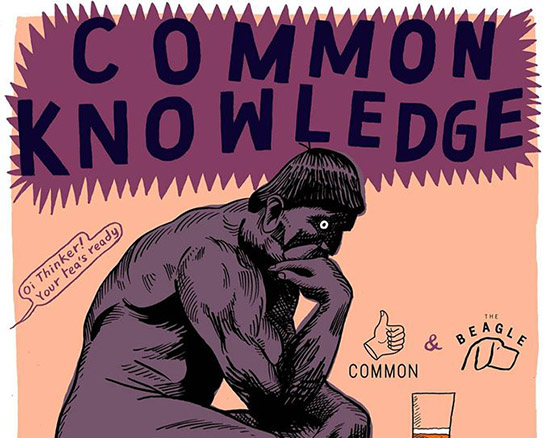 COMMON KNOWLEDGE 1st BIRTHDAY SPECIAL
Wednesday 18th January 2017 / 7.30pm – late / free entry
GO SHORTY, IT'S MY BIRTHDAY.
Common Knowledge is celebrating its first birthday since quizlord Duncan (and latterly Beckie in place of the dearly departed Dan) took the Common Knowledge reins. And so, to honour the big day(ish), Duncan and Beckie are throwing a birthday party special!
On the quiz menu there'll be rounds concerning Firsts and Birthdays. A ridiculous attempt at Musical chairs, and even a special Pin the Tail on the Donkey!
Hats and Party poppers will be provided… Maybe even cake, or at the very least some jelly and ice cream…
It's free to enter as always and there's bar tab prizes of 30/20 and 10 pounds! Plus something pathetic for last place (as always)… See you there!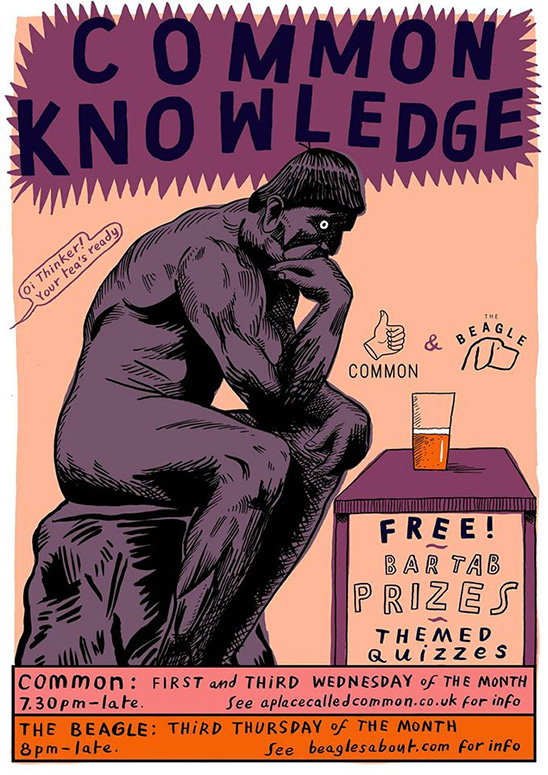 Posted in Events