31st Jan – 7th Feb 2017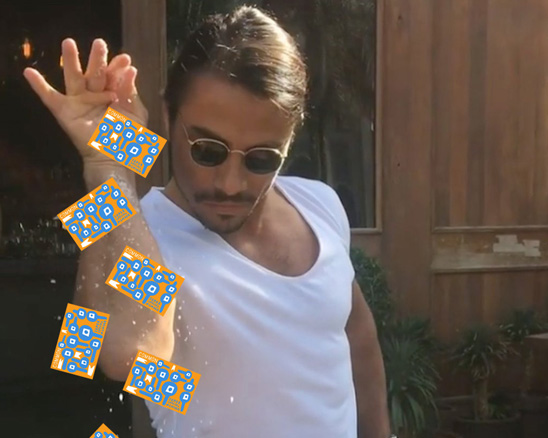 Oh hello February, you old dog. Blink and you missed January, or, January dragged on a bit didn't it. Depends on who you're talking to. I'd say it was about average month length. Boshed it on the head as ever though diddle I. Bosh, bagged.
Tuesday 31st Jan 2017
KICK! PUNCH! LAST DAY OF THE MONTH! Last day of our 33.3333333333% off food January Common members offer. ALSO, Tuesdays is BOGOF BURGERS and don't you forget it! Come get it. Serving food until 9.30pm.
Wednesday 1st Feb 2017
COMMON KNOWLEDGE / 7.30pm – late / free
KICK! PUNCH! FIRST DAY OF THE MONTH! Common Knowledge is back in the building for a GENERAL KNOWLEDGE quiz. 7.30pm-late. You know the drill. Free to enter, bar tab prizes. XL fun from hosts Duncan and Beckie. Pow pow. The first and third Wednesday of every month chez Common.
Friday 3rd Feb 2017
ROB PARKINSON / DJ PARTY 8pm-late / free
Pass the Parkin, son. We've got one half of the Teasers Pleasers super squad holding down the DJ fort this Friday night. Regular hero, Robert, is a returning hero. Always great to have him down for the finest in danceable dancers, unearthed garage, and scarce rarities. Fire it up.
Saturday 4th Feb 2017
MYSTERY DJ / DJ PARTY 8pm-late / free
Who is it? Why is it? What is it? Only one way to find out. Mystery DJ party coming this Saturday night with a shadowy mysterious figure. It's DJ Shadow. JK. We don't know who it is. But it will be someone. Are your ears pricked? Your palms sweaty? Knees weak? Mom's spaghetti? Details soon.
Monday 6th Feb 2017
CLOSED / free
We're closed Mondays, didn't you know?
Tuesday 7th Feb 2017
BOGOF BURGERS / Common members offer / midday-9.30pm
You know the offer by now, surely. Buy one get one free burgers. Blast off.
Posted in Events