Workshop Coffee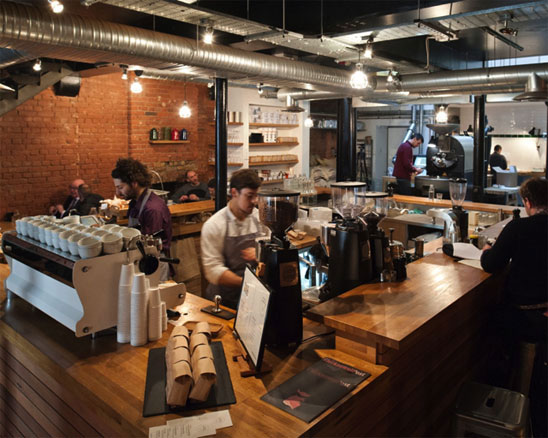 Place the bean upon a plinth. Glorious, isn't it? It should be! We've locked horns with LDN's Workshop Coffee, in our minds the most progressive of the bean sorcerers and roasters in the land. Workshop have been hitting the bean out of the park and into your cups since 2011, born unto the stage in Clerkenwell, West End darling! They travel far afield to get dem beans from Ethiopia, Kenya, Rwanda, Colombia, El Salvador, Costa Rica, Guatemala and then some. Workshop strive to make the roasting process transparent so that the true intrinsic quals of the bean are there for all to see. The bean, my friend, is the window to the soul.
We are working with the Cult of Done. An ever changing single origin espresso blend that has seen 20+ versions in Workshop's history. Unified by Workshop's guiding vision of producing coffee that is clean, sweet and fresh – Cult of Done is constantly transforming but always stays faithful to the hi-qual core. Freshness in advancement never rang truer!
We at Common cradle the bean and grind its brethren freshly for every cup; weighing and timing the procedure to ensure that Workshop's consistency and carefulness is mirrored by our methods.
Now, let us journey to the centre of the bean together…
Posted in Drink