Happy Hour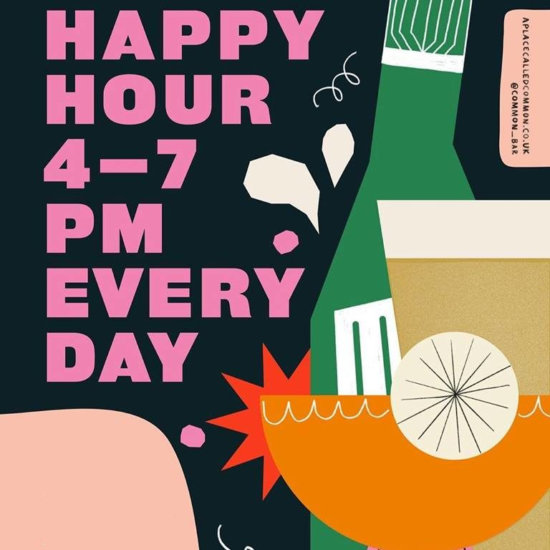 DOWNLOAD THE COMMON & CO APP FOR *FREE* HERE TO GET 25% OFF FOOD ALL THROUGH JANUARY, AND £2.50 CREDIT JUST FOR SIGNING UP AS WELL AS MUCH, MUCH MORE!
HAPPY HOUR
4-7pm | Every Day
3 hours of pure, unadultered joy – or something like that. Our happy hour has something for everyone, available from 4pm until 7pm each and every day, right in the middle of the Northern Quarter. Never been before? Find us at 39-41 Edge Street.
£3.50 PINTS
£5 COCKTAILS
£12.50 HOUSE WINE
£18 PROSECCO
Want something different, or something to eat? We've still got all our usuals on too, don't fret.
See our full drinks menu here.
Posted in Drink