Happy Hour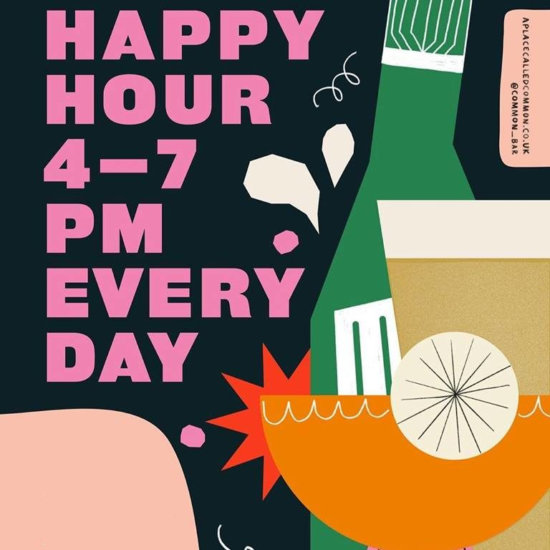 Download the brand new Common & Co app HERE to earn reward points for every pound you spend, and we'll give you £2.50 credit once you reach 25 points. We'll even give you 15 points to get started, too. Find out more about how it all works here.
HAPPY HOUR
4-7pm | Every Day
3 hours of pure, unadulterated joy – or something like that. Our happy hour has something for everyone, available from 4pm until 7pm each and every day, right in the middle of the Northern Quarter. Never been before? Find us at 39-41 Edge Street.
£3.50 PINTS
£5 COCKTAILS
£12.50 HOUSE WINE
£18 PROSECCO
Want something different, or something to eat? We've still got all our usuals on too, don't fret.
See our full drinks menu here.
Posted in Drink