Street Cleaver Q&A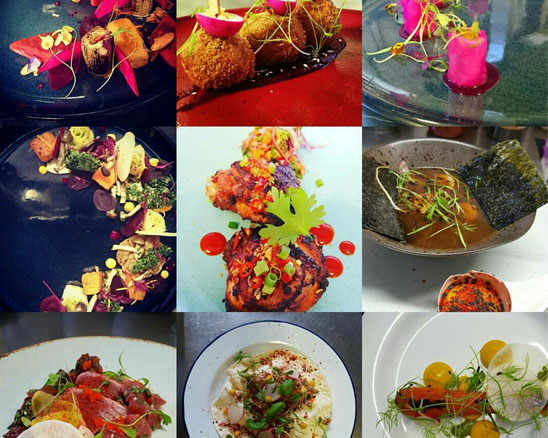 We spoke to Mark Hill of Street Cleaver about his upcoming Common kitchen takeover on Monday 10th July 2017. More details on that HERE. Street Cleaver will perform our latest one-off kitchen takeover, following in the footsteps of Holy Crab and Allotment. Here's what Mark is saying…
Hi Mark, tell us a little about yourself
I have been a chef now for 11 years from small plates to indie places to fine dining. I am self taught.
Now living in York, I have been running Street Cleaver for about 18 months, doing pop-up restaurants, street food events at breweries, indie events, and private events. I make sure to keep things fresh and local, focusing on keeping things seasonal and changing all the time to keep things exciting. I now call it PROGRESSIVE STREET CUISINE.
What are your food influences?
My food influences are hard to pin down, I am influenced by anyone who is doing things differently, anyone who is doing their own thing. But if I was to name anyone i would say David Chang / Martin Nordin / Gaggan Anand / Alex Atala.
Tell us a little about what you're bringing to Common
We will be bringing a range of small plates to Common. Asian inspired with a Street Cleaver twist, refining street food dishes with fresh and local produce.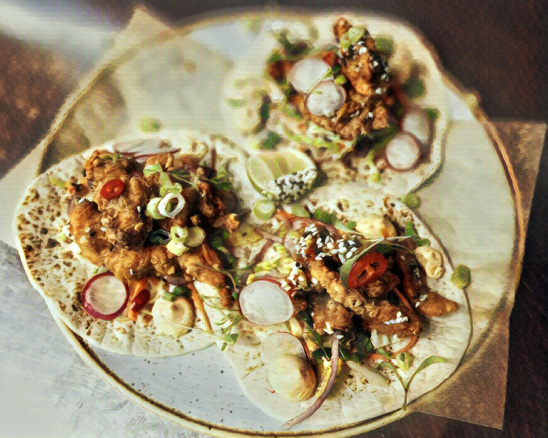 What are you passionate about at the moment?
I love fermenting and pickling and trying out new ideas.
You used to be head chef at Common, are you looking forward to getting back behind the grill?
Haha, yeah I am looking forward to be back at Common, when i was there it was a tiny kitchen and now…it is a lot bigger. So that will feel a little strange, Common was a place where i really tried some new and exciting ideas so it feels good to be back doing my thing.
Are there any drinks you'd suggest to pair with your menu?
Mushroom Tacos – something like a porter.
Kimchi Rolls –  session IPA or pale ale.
Smoked Tofu – hoppy IPA.
Japanese Chicken – citrus/ IPA / perhaps grapefruit.
Yam Pla Duk Fu – not too sure but I had a BrewDog Elvis Juice (Grapefruit IPA) with this and it was nice.
Have you noticed a bigger demand for a vegan offering since you've been doing Street Cleaver?
Yeah, I have seen a larger offering of vegan food since I've been doing Street Cleaver, but I find it is never that great. Don't get me wrong i have seen a lot of great new vegan offerings, but find the same old stuff a lot of the time. I feel it is important to have a exciting and fresh offering every time.
How would you sum up Street Cleaver in a sentence?
Progressive street cuisine.
What's on the horizon?
We are just about to launch our new street food van, a converted old BT van, which will be hitting the road in a week or so. Keep an eye out for it!
Thanks Mark!
Come down to our one-off Street Cleaver kitchen takeover. Mark's menu will be available to order from all night on Monday 10th July from 5pm. Keep an eye out for future Street Cleaver events – Mark has been spotted recently at Magic Rock Tap and Grub. We wholeheartedly endorse.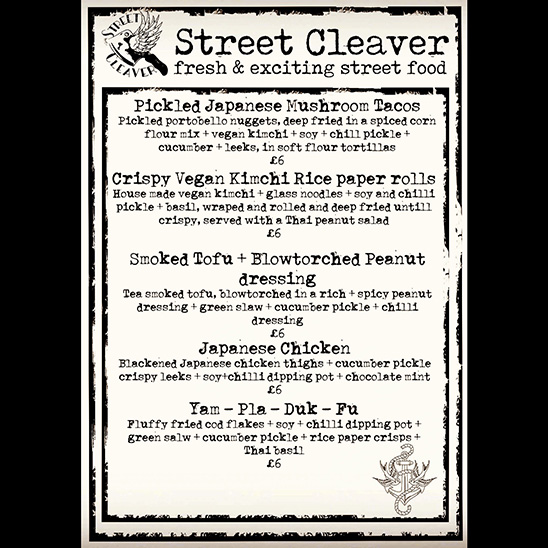 s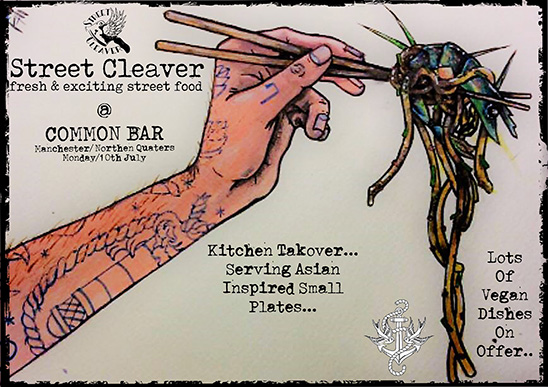 Posted in Food