November Specials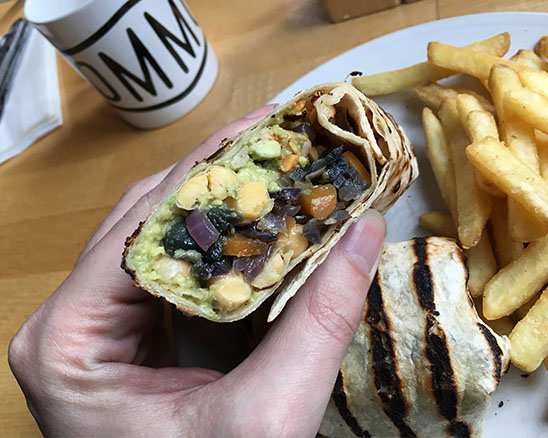 Wake me up when November ends. I'll be gone till November, I'll be gone till November. Etcetera. Here's our new November specials. Catch them throughout the month of…you guessed it! Power up, wise guy.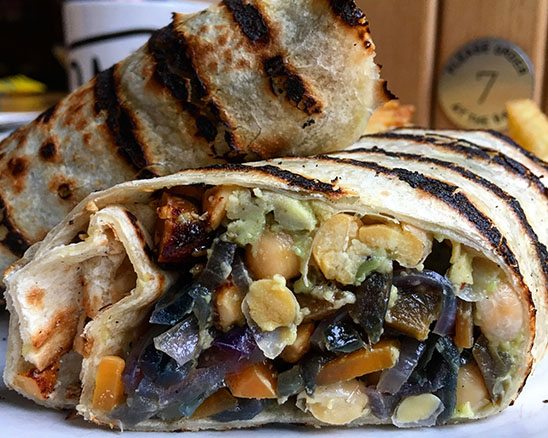 SMOKED ALMOND & AVOCADO WRAP (vv) 
Crushed chickpeas, spiced onion, carrot. Served with fries or salad. VEGAN!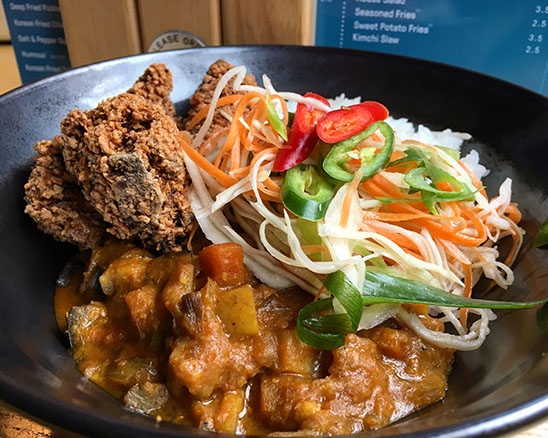 CHICKEN KARAAGE CURRY
Crispy marinated chicken thigh, Japanese aubergine curry, steamed white rice. Ride me through Windsor Castle.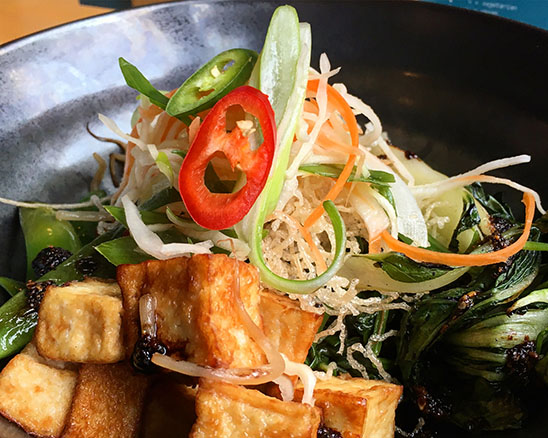 HOT TOFU SPINACH SALAD (vv) 
Marinated tofu, crunchy greens, wilted spinach, pak choi, sesame dressing. No meat, no eggs, no dairy, VEGAN!
Posted in Food