Free Fries Wednesdays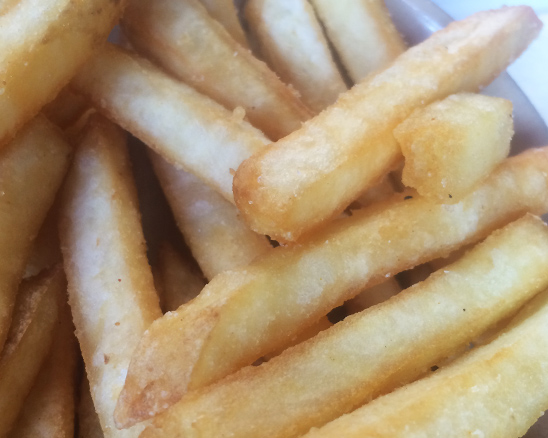 FREE FRIES!
By the grace of GOSH! I am so entranced with this deal already. Here is how it goes. You, the precious Common Member, spend £10 on drinks in a single transaction and you will be graced with a free punnet of steaming hot gorgeous FRIES.
Get it? Got it? Good! Spend £10 get free fries! EVERY WEDNESDAY at Common. Fries are the new crisps, believe in it baby! Be a hero and reel away from that bar with a pair of pints and a punnet of fries! Your friends will love you forever…even more so. I am really impassioned about this deal and I think you will be too.
If you're not already a Common member, SIGN UP FREE HERE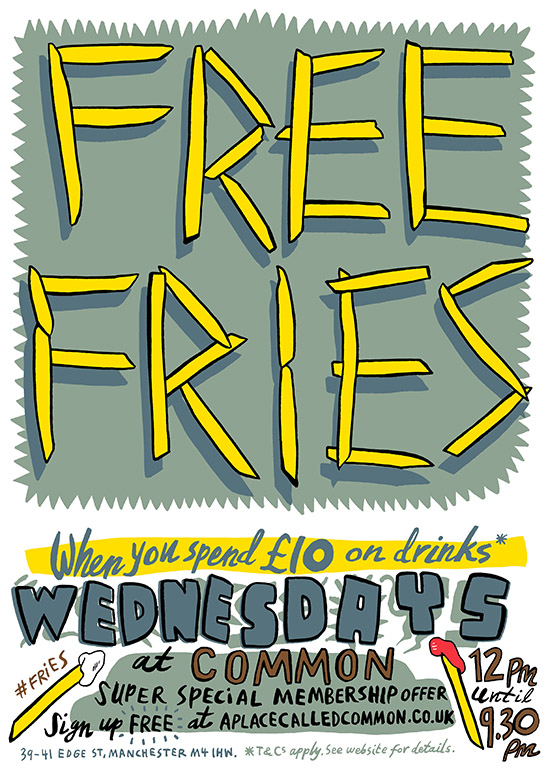 —
Terms and conditions: 1 x portion of fries free when you spend £10 or over on drinks in one transaction. Spend £20 on drinks get 2 x fries free, £30 on drinks get 3 x fries free, and so on. Offer CAN be used in conjunction with other membership offers including 10% off beer every day and Tuesday-Friday offers (£11.95 bottle of house wine / 2 for £8 gin and tonics). The £10 minimum drink spend to achieve free fries is set on the total before any applicable members discount e.g. Spend £10 on beer, get 10% off and get free fries for £9. Management reserves right to adjust or end the offer at any time. BOOYAW.
Posted in Food