Christmas Specials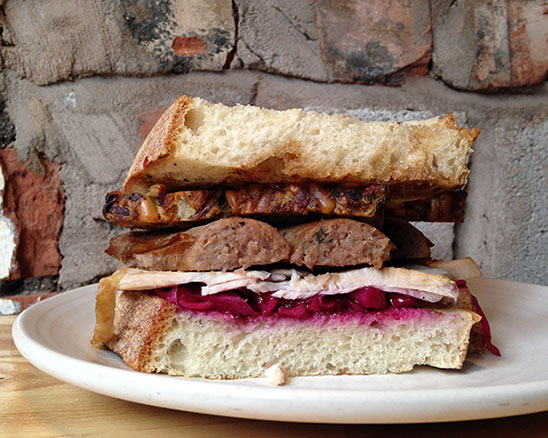 So so specials over here right now. Covered in tinsel and loving the festive movement. It has to be the best Christmas yet, it just has to be. To celebrate the coming of the special one, our chefs have been working hard in the grotto to pair these vibrant times with some edible decorations…
PIGS IN BLANKETS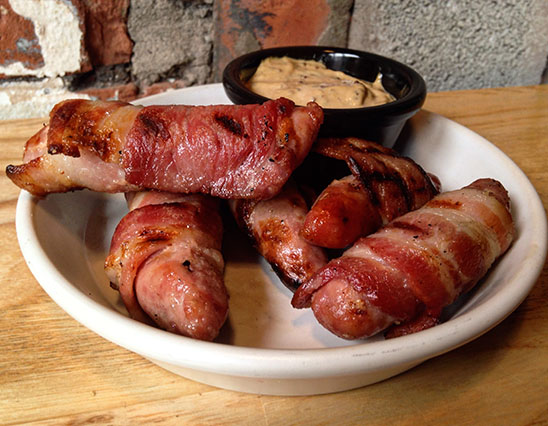 THE Christmas classic. Just pump them into my veins.
BRATWURST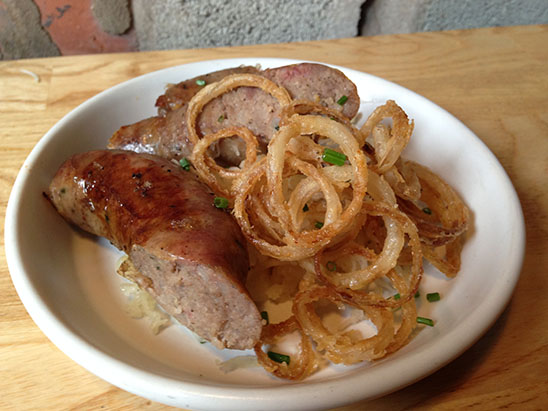 What's the wurst that could happen? Sliced bratwurst in a manger of sauerkraut and crispy onions. Festive respect.
CHRISTMAS TURKEY BURGER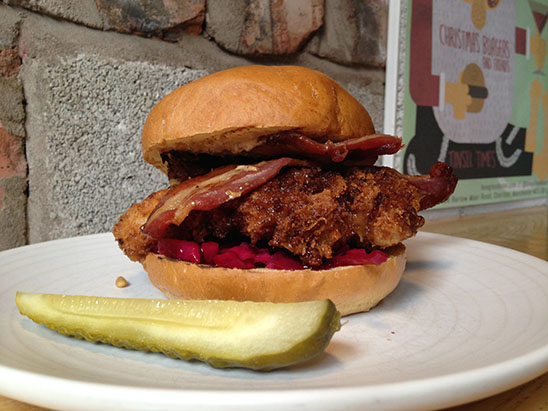 Sage and onion fried turkey? Yes, yes, a thousand times yes. Smoked bacon, cranberry, red cabbage, gravy. Back in 5.
CHRISTMAS CLUB SANDWICH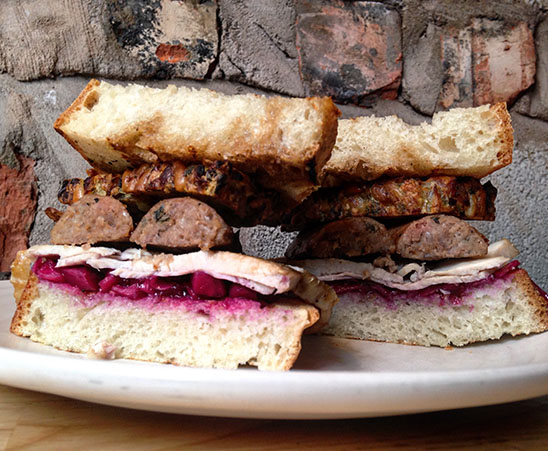 Wah wah Christmas sandwich…oh heavenly stack, let me drunkenly ascend. Turkey, bratwurst, stuffing, cranberry, and gravy.
MINCE PIE MARTINI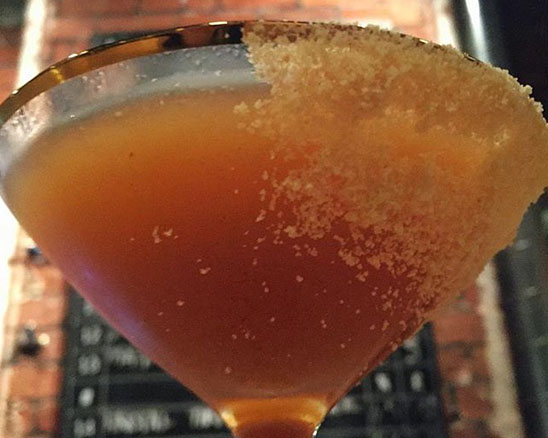 Hold the phone. When two worlds collide amirite. All the fun of a mince pie with all the mite of a martini. Gosling's black rum shaken over ice with mincemeat and apple juice and upended into a chilled martini glass – get this – with a crusted shortbread rim. Beautiful.
Posted in Food