Christmas at Common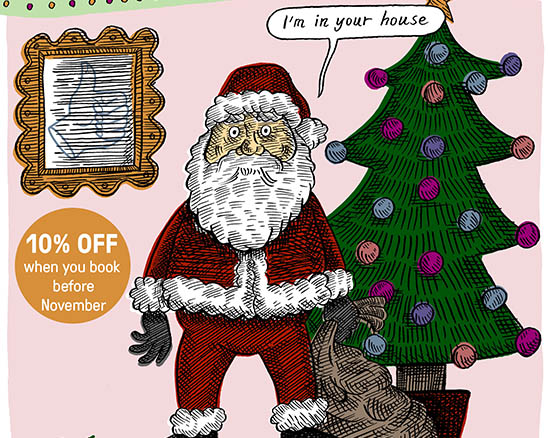 Deck the halls with falalalalalafel! We are doing a Christmas set menu. It's a vision in three courses. Or two. The choice is yours! We've prepped a menu which you can feast your eyes on below…
STARTERS
Beetroot, Cumin & Sumac Yoghurt Soup (vv)
Rosemary Crumbed Brie with Ginger Cranberry Jelly (v)
Venison Terrine wrapped in Bacon with Rustic Cob and Butter
MAINS
Carved Turkey with Pigs in Blankets and Sage and Orange Stuffing
Grilled Pavè Steak with Cranberry Gravy and Fresh Horseradish Sauce
Courgette, Squash, Mushroom and Feta Tart served with Stuffing and Gravy (v)
vegan option also available
All mains served with roast potatoes, piccolo parsnips and honey roast carrots, burnt orange sprouts, blanched purple kale, tender stem broccoli, and red cabbage.
DESSERTS by Blawd
Vegan Sticky Toffee Pudding (vv)
Orange, Cranberry and Pistachio Polenta Cake with Orange Crème Chantilly (gf)
Rum Chocolate Pot with Shortbread Biscuit
—
Two courses £22 per person
Three courses £26 per person
—
We also offer a Canapè Menu option at £15 per head for groups (15 people minimum).
To book please email hello@aplacecalledcommon.co.uk or enquire at the bar.
10% discount for bookings made before October 31st 2016.
Our Christmas menu will be available throughout December.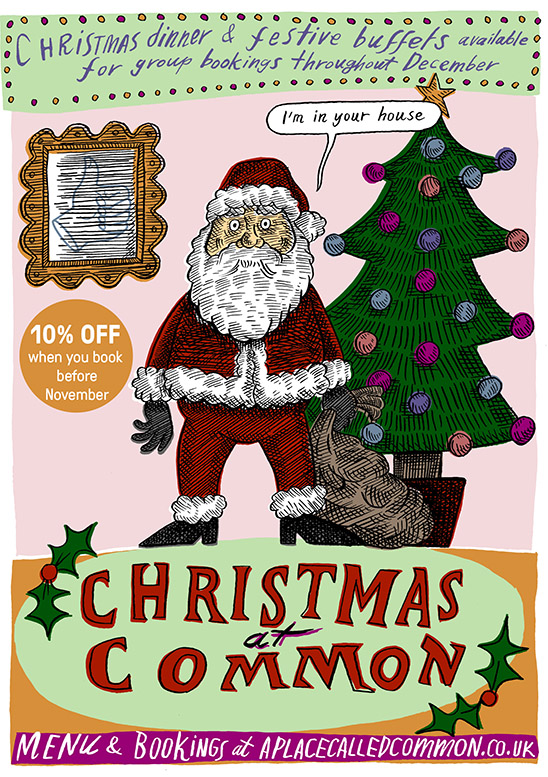 Posted in Food