August Specials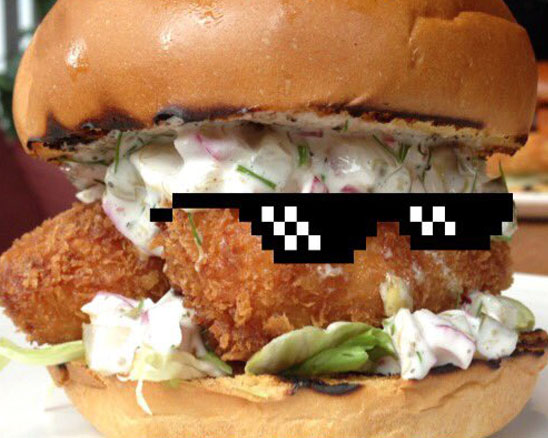 Damn son, some hot to trot food specials occurring this month and ain't no mistake! Catch them throughout the augmented reality that is August.
MACARONI CHEESE BURGER (v)
Napoli tomato sauce, breaded mac 'n' cheese patty, shredded lettuce. You can add bacon if you wanna (this makes it not vegetarian). Too cheesed to be displeased. This is a treasure trove of a vessel. About as much fun as you can have with a handheld edible situation. Carve it open and unleash its minions. Makes one wish everything had mac 'n' cheese inside it.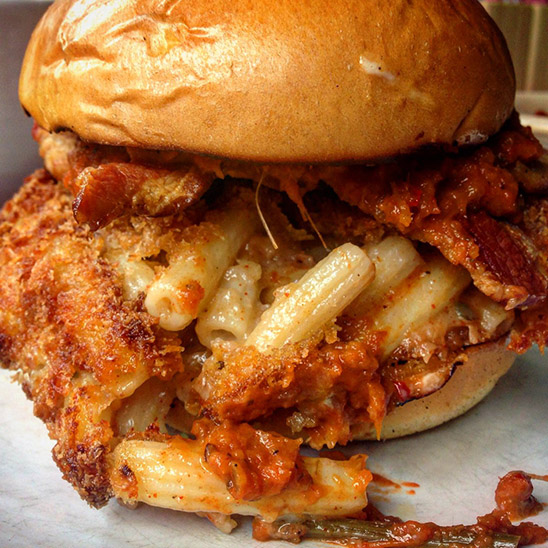 FISH FINGER BRIOCHE
Breaded fish goujons, tartar sauce, shredded lettuce, all tucked up in a buoyant brioche bun. Served with fries or salad. I remember a recipe for a fish finger butty in an early Naked Chef cookbook. "Just squash it a bit, I don't know why but it makes it taste better". He's not wrong that Oliver. This is pukka.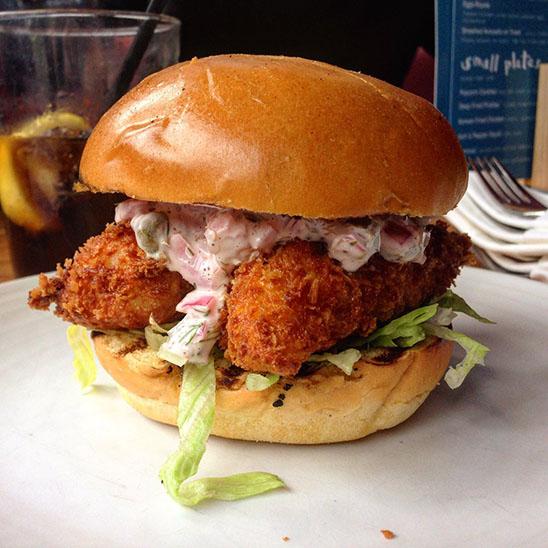 BEER BATTERED ONION RINGS (v)
BBQ sauce dip. YES! A big name signing! Onion Rings on the Common roster. About dang time. The devil is in the use of red onion – they're a phenomenon. I challenge you to deny their wrath. Lord of the Rings. One ring to rule my face.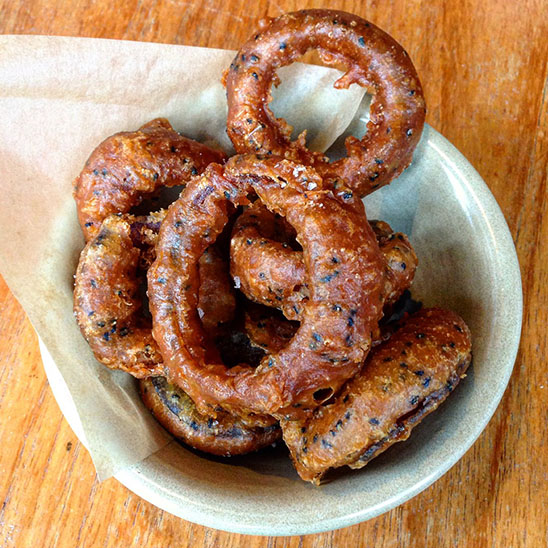 SWEET POTATO FRIES (v)
Rosemary oil, sumac. July specials heroes cling on for a lap of honour on our August board. Surely only a matter of time before these ancient warriors become a perma-menu option. It's chips but it's healty (maybe).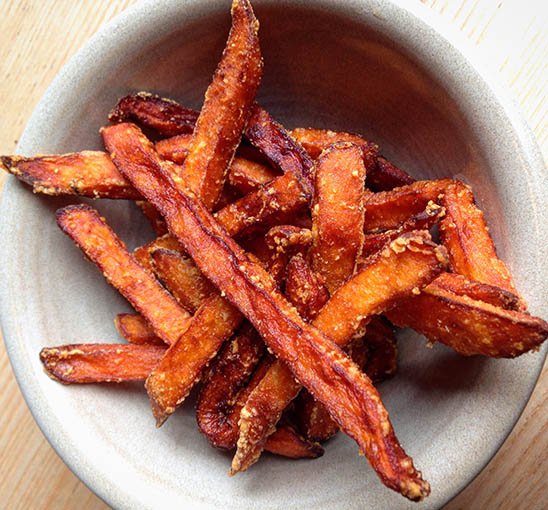 Posted in Food