Knitting Workshop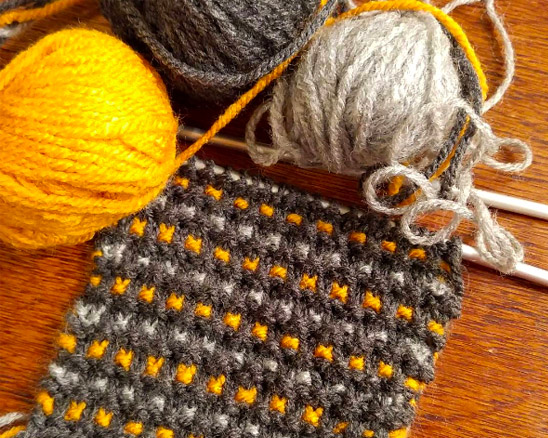 LEARN TO KNIT @ Common
Sunday 7th May, Sunday 14th May, Sunday 21st May 2017
£55 / six hours spread over three weeks, some practice required between classes, includes materials
This course is designed with the absolute beginner in mind, but it is also perfect for those who are refreshing their skills or have taught themselves the very basics of knitting and need extra tuition to move forward.
On this course you will learn the necessary skills to start knitting fun and creative patterns, including:
• Casting on and casting off
• Knit and purl stitch – and how to use those to make pattern textures
• Increasing and decreasing your stitches, so you can start to shape your knitting
• How to make a cable stitch:  get knitting your favourite Aran patterns in no time!
• Knitting with two colours to knit fancy stripes and mosaic patterns
• How to read a knitting pattern, understanding terminology and a guide to the tools and yarns you'll need beyond the course.
What you'll make:
• Lots of samples of knit and purl patterns demonstrating your new knitting skills.
• Samples demonstrating your new skills in making a cable stitch, increasing and decreasing 
• Colour work (stripes) samples
This three week course will be led by tutor Rachael Elwell of Art Yarn, who has over have over eight years professional experience teaching all levels of knitting and crochet to people of all ages. Rachael has previously worked for Manchester's Ministry of Craft and taught in schools, art galleries and museums.
Book your place on the course via Art Yarn or contact Rachael for more information on schoolofknittingandcrochet@hotmail.com.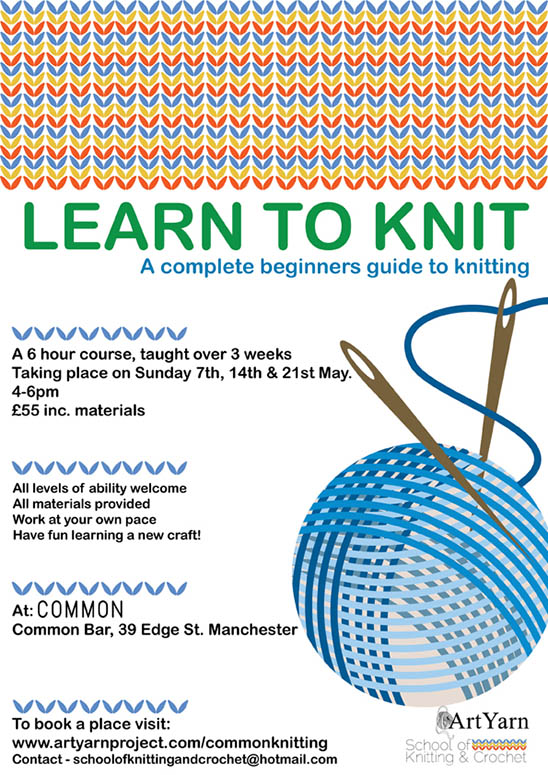 Posted in Events