26th August 2014
Burgers and Art / Art and Burgers
This week we've got a burger day special, an exhibition launch and an extra Common Knowledge on Wednesday 27th August. We also bring you news of Sweet Deals and a new exhibition by Aliyah Hussain launching in The Kestrel Suite.
Our beloved Laurie and Laura are sodding off and leaving us to go to the big smoke to fulfil their dreams or something like that. They will be bidding a fond farewell on Sunday 7th September by having a bit of a party and playing records here at Common, come join us in saying goodbye to a couple of the loveliest bartenders we've ever had the pleasure to work with.
Yours
Mr W.Badger
---
Wednesday 27th August


National Burger Day
To celebrate #NationalBurgerDay on Wednesday 27 August we are giving you 20% off ALL our burgers including
COMMON CHEESEBURGER: 6oz PATTY, CHEESE, MUSTARD, PICKLES, LETTUCE, TOMATO
MAPLE BACON: 6oz PATTY MAPLE SYRUP BACON, SMOKED CHEESE, CHIPOTLE MAYO
REUBEN: 6oz PATTY HOMEMADE SALT BEEF, SWISS CHEESE, SAUERKRAUT, RUSSIAN
DRESSING
KIMCHIMANY KIM CHIN CHURAY: 6oz PATTY, BBQ PORK, KIMCHI, CHEESE, YUZU MAYO
FALAFEL & HALLOUMI: HOMEMADE FALAFEL, HALLOUMI, CUCUMBER, HOUMOUS, TZATZIKI, SUN BLUSH TOMATOES
Paul himHallows was the winner of our twitter 'Create Your Own Burger' competition with his suggestion of the mouthwatering 'Surf n' Turf Burger'. We think it sounds amazing and is well deserving of being a Burger Special on #NationalBurgerDay, we can't wait to taste it.
The Beagle has created it's own burger for this special day too, so you can head over to the suburbs and divulge in a double drop of tasty burgers, maybe lunch at Common and treat yourself to dinner at The Beagle?
TO GET 20% OFF all you have to do is click this link, sign up and you'll get a voucher to use on Wednesday 27th August, Common offer is HERE and the Beagle Offer is HERE
---
Thursday 28th August


Skull Paradise
This Thursday 28th August, our new exhibition from Skull Paradise launches. Common's walls have been transformed into Bone Street with Fizzy Pink brick and anti-feline, anti-human and anti-everything graffiti by The Gravehounds. These hounds are a leather wearing, motorbike riding, bad attitude, swearin' gang of degenerate street dogs. They have shed their collar tags and leashes to live a life of hedonistic depravity.
Skull Paradise, the people behind The Gravehounds of Bone Street, are an illustration and design collective from Brighton, Leeds and London featuring five weirdos: James Burgess, Sophy Hollington, Idiot's Pasture, Kate Prior and Pippa Toole.
Together they have designed posters and videos for the likes of The History Of Apple Pie, New York Times, Wooden Shjips, Joanna Gruesome, Urban Outfitters, Pitchfork, Molly Nilsson, Group Rhoda and Hookworms (Idiot's Pasture plays guitar in Hookworms fact fans). This exhibition will be Skull Paradise's third exhibition and first collective show in the North after exhibiting "Bad Trip" at 2014's Pick Me Up at Somerset House.
We invite you to join in the bad attitude and show canine solidarity on Thursday 28th August at 6pm. Expect temporary gang tattoos, Gravehound patches, limited edition risograph prints, a DJ set from Pinot Grigio records, free booze and bad vibes. Wear leather.
---
Flags From


Another Place
On Thursday 25th September we launch Aliyah Hussain's Flags From Another Place in our Kestrel Suite. Aliyah is someone who has been an integral part of the Common family over the years, has taken part in our group exhibitions and it's a proud movement for us to be able to host this solo exhibition.
"Flags From Another Place focuses on an imagined visual identity for a fictitious world that may or may not be like Earth, using only the flags of each country as a form of expression of individuality for these potentially complex nations. Set out in the style of an office in an Embassy or UN headquarters, the flags of the world will hang together; along with proposals for collaborative building projects between the different nations and displays of projected unity and harmony through compositional arrangements of abstract shapes and colours."
Flags From Another Place launches on Thursday 25th September at 6pm
---
New Menu


& Meal Deals
It's not just #NationalBurgerDay where we give you a sweet deal, every Monday to Friday from midday to 5pm you can get a Burger, Baguette-Abou-Dit, Cabrio, Big Hitter, Salad or Tacos with a side for just £7.95.
To have a look at our full NEW menu click here >>>> 
Don't forget, as you're a Common Member you get 10% off selected drinks, all day everyday when you show your shiny orange card!
---
THIS WEEK AT COMMON
Wednesday 27th // Common Knowledge
7.30pm till 11pm – free
Friday 29th // Well Future with John Thorpe
9pm until 1am – free
Saturday 30th // Space Jam Special with John Powell-Jones
9pm until 1am – free
---
NEXT WEEK AT COMMON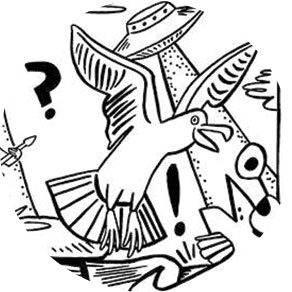 Wednesday 3rd // Common Knowledge
7.30pm till 11pm – free
Friday 5th // Well Future with Macca & Rich
9pm until 1am – free
Saturday 6th // Friends In Common with Robert Parkinson
9pm until 1am – free
REMEMBER to use your 'shiny orange members card' to get 10% off selected drinks all day every day (t&c apply) – lost your card? drop us an email with your name and address – thanks.
---
Meanwhile


Elsewhere in Manchester
Friday 29th // Bell Peppers, Hipshakes and Proto Idiot at Fuel – 8pm
Tuesday 2nd // Perfume Genius at Band On The Wall – 7:30pm
Friday 5th // FULL BEAM with Glowing Palms at The Roadhouse – 11pm
Saturday 6th // Bad Uncle and Grey Lantern's Box Social at Klondyke Club – 2pm